Innovate or Get Left Behind: No Passive Path to Thriving Post-COVID-19
For GSIs staring into an abyss of contract churn and contraction, this moment is a reprieve to bring new value to your clients, so you both thrive.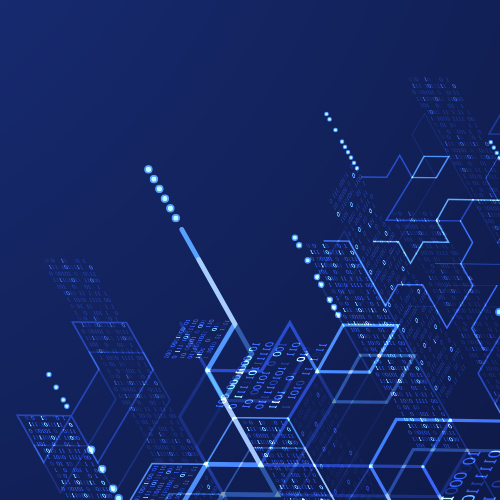 I recently read an article in Business Insider India, stating that new IT services contracts are shrinking worldwide, by value and volume–each down 77% from last year Q2 to this year Q2. In striking contrast, the article goes on to illustrate the resiliency of some IT outsourcers in this market. The largest Indian IT services company, TCS, experienced a value dip between Q1 and Q2 this year. By comparison, Q1 last year to Q1 this year, the value of TCS new deal wins is actually higher, and the company expects this to continue upward. Infosys, while showing a dip in revenue year over year, is set to count the value of the largest deal in their history, next quarter.

All these stats make it quite clear: For GSIs, the "new normal" represents either a palpable threat or an urgent opportunity. Viewing it as the latter is likely the only way to avoid the former. The COVID-19-infected-economy is accelerating the forces that have been methodically separating those that are thriving from those that are surviving for a decade or more. There is likely a rapidly narrowing window of opportunity to affect the post-COVID future.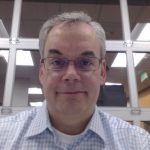 For evidence of this market transformation shifting into a higher gear, let's look at the retail industry. As in the IT services domain, Amazon has been systematically disrupting retail–brick and mortar stores in particular—for the past decade. But the pandemic has accelerated that process to warp speed and we now see bankruptcies at Neiman Marcus, J. Crew, and Brooks Brothers—with Lord & Taylor and Men's Warehouse filing bankruptcy just this last week. In any number of areas, COVID-19 is accelerating processes of change that were underway, and the world will look different when it's behind us.
In my regular conversations with senior leaders among the world's largest IT outsourcers and large enterprise clients, the dominant topic of conversation is how we're all working to manage the immediacy of shared economic impact. That makes sense since responding to disruptions brought about by the COVID-19 pandemic is most likely a tactical priority of 6 to 18 months in duration. Everyone is hyper-focused on adjusting to a sudden change in needs and expectations, and we're all learning as we go. But what happens next? The answer to that question needs to guide near-term decision-making.
A Strategic Window of Opportunity
Research suggests that, before the pandemic set in, 77% of enterprises were planning a change to their IT outsourcing relationships. With labor arbitrage largely behind us, the pressure point cited was the need for more IT automation. In addition, client opinion surveys indicate that upwards of 67% of IT outsourcing arrangements fail to deliver innovation. Industry experts have long noted that a failure to innovate is a key contributor to clients shifting away from incumbents.
Even for those that intended to stay with their current GSI, the terms of a new agreement would be different. Meanwhile, 32% said they would "change the outsourcer," and 17% intended to turn away from the outsourced model entirely and bring IT in house.
That's a significant amount of disruption, but because of the pandemic, many organizations hit the pause button on those plans. There's too much uncertainty now and fewer are willing to risk a near-term change in the service provider. It doesn't mean the underlying sentiment has shifted, however, and when decision-makers believe they have settled into a steady state of operations under the new normal, those plans are back in play. And that means the 6-to-18-month period of tactical response is also a strategic window of opportunity for GSIs that can make their case as a partner capable of delivering real and sustainable business value.
A Changing ITOM Landscape
If you're a GSI client or service delivery leader, your enterprise ITO agreements likely focus on transitioning clients toward an operational model based on hybrid or multi-cloud infrastructure and modern workloads. From a tooling perspective, you're seeing the legacy "Big Four" IT operations management (ITOM) tool vendors unable to meet modern requirements and you're seeing the consequences first-hand of the changing landscape. For the most part, the Big Four have abandoned the ITOM and monitoring game—leaving IT outsourcers and enterprise clients on their own.
The seeds of this atrophy were planted a decade ago when the cloud went mainstream and large enterprises began adopting public cloud as a production solution. From that point on, the pace of innovation changed from a steady trickle to a firehose. Every month over that decade AWS alone launched dozens of new or enhanced offerings.
The impact on ITOM tools has been massive, expanding gaps that were hindering service reliability and innovation. Eventually, those gaps caught up to IT outsourcing solutions. Even before the pandemic, the pressure was mounting on GSIs to bring newer technologies into offerings that better service customers. Accelerated by the pandemic, now customers are running headlong into a wall.
The good news is that today, there is an option for change, a proven solution for GSIs to help clients overcome the limitations of legacy ITOM tools, with the ScienceLogic SL1 platform. The SL1 platform provides full visibility across on-premises and cloud environments, better automates IT, and removes dependency on the legacy tools that inhibit progress down the path to digital services.
Modernizing ITOM with ScienceLogic
Several of the world's largest, most respected, and forward-thinking GSIs have recognized the opportunity for transformational change that has accelerated during the current crisis. Within their existing client bases, they are leveraging SL1 to quickly modernize and consolidate ITOM tools. These GSIs, our partners, tell us that now is the perfect time to help their customers make this inevitable transition.
SL1 monitors hybrid IT and brings about operational efficiencies, and it generally allows a customer to replace multiple products with a single integrated solution, thereby lowering hard costs of licensing, hardware, and support. Additionally, SL1 collects configuration, performance, topology, event, and anomaly data, providing context-rich IT automation capabilities. One incredibly valuable byproduct is the creation of the SL1 IT Operations Data Lake to support game-changing AIOps transformation.
GSIs & Clients Gain New Automation Capabilities  
In addition to replacing legacy tools, our GSI partners recognize that SL1 can help them modernize customers' IT environments and help them achieve the reliability they need, streamline IT operations processes, and be a foundation on which they can build their automation strategies.
This is a crucial ability at a time when our GSI partners need to demonstrate the kind of automation capabilities clients have long been demanding.
Our GSI partners tell us that when their conversation with a current client is whether to extend the life of an expensive, convoluted, outdated technology package that was already less than satisfactory, or invest in a platform they can build on to achieve operational reliability, cost-efficiency, and work toward IT process automation, the decision is an easy one.
ScienceLogic GSI Partner Advantages
ScienceLogic is already working with our GSI partners to help them meet the needs of their IT outsourcing customers to replace legacy tools even under the terms of their current contracts. Why? By solutioning SL1 within current customer environments, our GSI partners immediately lower costs, enable increasing levels of automation while providing seamless observability across hybrid workloads, and set their clients on a path to reap the rewards of the next leap forward—AIOps.
In contracts where the GSI has annual targets for increasing automation and/or lowering delivery costs, they are at the same time setting themselves up to achieve those goals in out- years. SL1 may be the foundation of an offering with an ROI that compels their client to expand contract scope into areas of infrastructure management that were previously insourced.
By taking action now, our GSI partners are able to demonstrate how they help their customers navigate the current climate to manage risks, control costs, and gain efficiencies while working with them on a strategic vision that sets the table for automation. This is a compelling solution that helps an enterprise that is focused on keeping the lights on right now, providing short-term benefits while generating enthusiasm for a reinvigorated partnership built for the long-term on modernization and re-platforming.
Are you a client? Don't be held back by yesterday's decisions.
If you're looking to get more from your IT outsourcing deal, now is the right time to ask your GSI partner about modernizing your ITOM tools for near-term cost savings, and to position your organization for what's next.
Modernizing your ITOM tools and capabilities in the short-term is a good investment; it's one that addresses where your organization is today while preparing for the IT transformation you know you'll be embarking on a year from now. Even if uncertainty brought on by the pandemic means your plans for AIOps adoption are on pause, now is the ideal time to lay the cornerstone.
Yesterday's decision to stay with legacy ITOM tools may be holding you back and stop-gap measures will only compound the challenges you're already encountering thanks to decisions made for a different time that are no longer viable. That's why, even if your current IT outsourcing contract has not come to term, you should still address the fact that your needs have changed with your IT outsourcer and take advantage of the moment.
We're working with our network of global systems integrators, including our premier Global Alliance Partners IBM, TCS, and Wipro, to deliver these results for their customers. If you are among the 77% of organizations that expect to change your GSI relationship, talk to your outsourcer about switching to ScienceLogic or contact us. We're here to help.