Data: The Breakfast, Lunch, & Dinner of AIOps Champions
The same concept holds true for AIOps, which needs a steady diet of data to feed the analytics that drive key functions like diagnostics and automation that can turn your IT operations team into AIOps champions.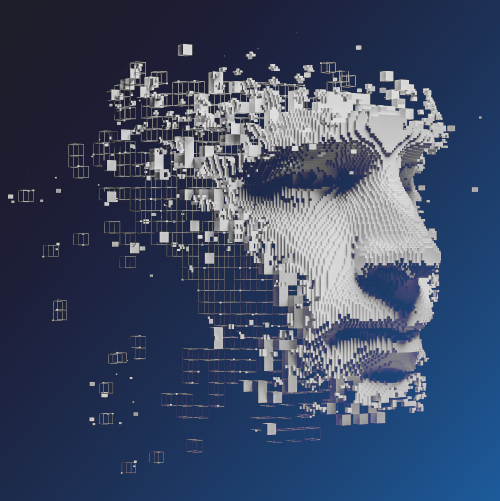 Like our own bodies, the data that feeds AIOps needs to be healthy in order for those functions to be reliable. Dirty data, obsolete data, and unrefined data can keep your IT estate from operating at its full potential. Feeding the ScienceLogic SL1 platform is the theme of our new webinar entitled "Data: The Fuel for Your AIOps Brain," presented by Jared Hensle, Sr. Solutions Marketing Manager, and Patrick Hubbard, Director of Technical Marketing.
The webinar outlines how organizations can transform their operations by modernizing, rationalizing, and consolidating their monitoring and observability tools to ensure they are capturing the right data, on time, and serving it up as a balanced "data diet" that SL1's brain can use as fuel for your AIOps journey by:
Consolidating tools and unifying monitoring in one platform;
Discovering and monitoring on-premises infrastructure using standard SNMP and WMI protocols;
Connecting to and monitoring cloud resources running inside and out of your datacenter, including "as a Service" (IaaS, PaaS, and SaaS) solutions;
Fusing APM, configuration, change, fault, performance, user/digital experience, log, and relationship data in real-time; and,
Deploying both agented and agentless monitoring scenarios.
AIOps Needs a Healthy Data Diet
A healthy data diet is a big part of the answer when organizations ask what is required to get started on their journey to AIOps. That's because data is behind the analytics that drive essential processes like machine learning and automations. Analytics demand an abundance of data, but that data must be high quality, not merely high quantity. For organizations still using legacy monitoring and management tools, delivering clean, accurate, and timely data is difficult, if not impossible.
Modern IT infrastructures are too complex and move too fast for legacy ITOM tools. Multi-cloud and on-demand computing environments, XaaS systems and applications, hyperconverged and hyper-distributed architectures overwhelm those older technologies and preclude the capture and processing of all the data that is generated by all the configuration items (CIs) comprising the IT estate.
Modern monitoring tools, however, are engineered to operate in today's environments and are more than capable of handling the Three Vees of data: volume, velocity, and veracity. AIOps platforms like SL1 thrive on a diet of the kinds of data that are generated from CIs, APIs, data logs, web hooks, and the range of ephemeral systems that characterize the modern IT estate. Those sources are instrumental in going beyond letting the IT operations team know that a CPU is running slower than normal, but why, and what the implications are for downstream performance.
Data is the Foundation for AIOps Success
A good diet of complete, timely, and accurate data is the essence of the power of SL1 to See, Contextualize, and Act. And in an era when IT transformation suddenly went from strategic ambition to immediate priority, and when customers, partners, and users have an increased expectation that the services they rely on will be available when needed, AIOps plays a pivotal role in the success of those goals and initiatives.
And because most organizations are still just setting out on the journey to AIOps, establishing the foundation for success through a healthy and abundant data diet has to be the first step. When that happens, the cycle of See, Contextualize, Act can run unimpeded.
See: A healthy data diet requires finding all the sources of an enterprise's data and collecting the associated inputs. This can only be done through real-time discovery and the creation of a single operational data lake that can be used as source of truth for populating the CMDB and for running the analytics necessary for AIOps.
Contextualize: With all sources and inputs discovered, and operational data lake created, analytics can be executed that shows network topology, bi-directional relationships of all CIs, and to fully understand the health, availability, and reliability of the IT estate, including root cause analysis of incidents.
Act: With all inputs discovered, topology mapped, and context established, the SL1 AIOps platform feasting on a healthy data diet can be put to work enabling automations that can eliminate repetitive tasks, slash MTTR times, executing preventative maintenance, and supporting your IT operations team's goal of achieving maximal operational efficiency and reliability.
No matter how far along you are on your journey to AIOps, you'll be better prepared to chart your course after watching "Data: The Fuel for Your AIOps Brain". Jared and Patrick will walk you through the essential steps needed—including demonstrations—to feed your AIOps brain a healthy and balanced diet of data: the breakfast, lunch, and dinner of AIOps champions.