News Roundup, April 8: What's Happening in AIOps, ITOps, and IT Monitoring
On this day in 1983, David Copperfield made the Statue of Liberty disappear in front of a live audience. Copperfield raised a sheet in front of the statue and when he dropped it, Lady Liberty was gone! A great magician never reveals their secrets, but we'll still share ours. Read on to learn more about the latest in AIOps, ITOps, change management, and IT infrastructure monitoring.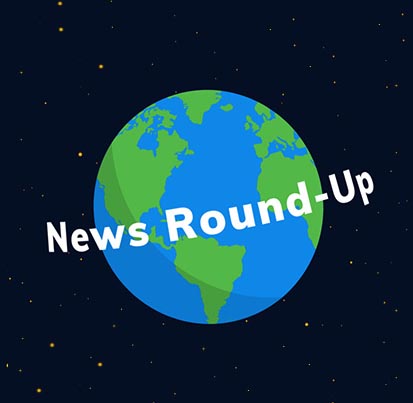 1. 5G networks accelerate the move to cleaner energy.
This article in BizTechMagazine outlines how 5G technology is accelerating the move to cleaner energy.
5G has arrived for the energy industry and could expedite the move to clean energy:
56% of energy and utility companies are defining use cases for 5G in their operations.
20% have already made the move to defining service portfolios.
By 2026, renewable energy capacity forecasts 60% rise to over 4,800 gigawatts
Making this shift requires more than power production infrastructure; it requires technology backbones capable of handling more data sources more quickly. ScienceLogic's Chief Marketing Officer, Murali Nemani, states 5G solutions offer an "infinitely larger capacity for data and services that supports the decentralization of infrastructure and the containerization of workloads." 5G can help companies make better use of emerging technologies and can assist in reducing the risk of cyberattacks.
With 5G capable of handling 25 times the number of devices simultaneously at speeds 10 times faster than 4G, it offers a massive upgrade in power grid network observability and security. 5G also comes with the promise of more predictive and proactive response for energy producers. Summarizing the potential of 5G for energy, Nemani states: "It promises to help you instrument deeper into your network, to collect better and more accurate telemetry, to handle transport and back-call data — all while being less cost-prohibitive than current networks."
2. Autonomous operations and AIOps adoption are lagging.
This article from Venturebeat describes how organizations must rethink digitization using autonomous operations (AO) and AIOps.
AIOps has enormous potential to dramatically augment IT departments and enable staff to support digitization. Currently, 59% of organizations are either "digital adopters" or "digital leaders," but by contrast, only 15% of organizations exhibit the same level of maturity when it comes to adopting automation.
There is also a general fear that their jobs will become obsolete. However, if you consider the automation of security event management monitoring, that process is now completely automated and funneled into machine intelligent frameworks. And, in return, companies can't hire enough analysts to look at upstream distilled information.
Organizations must judiciously capitalize on new capabilities to create a "virtuous cycle of data": gathering it, studying it, and applying the output to learning and reprogramming systems and updating behaviors. When applied correctly, automation is a good augment to humanity and a necessary one.
3. Here are 13 ways to introduce innovative technology into your organization.
A recent publication by Forbes break down change management best practices from 13 members of the Forbes Human Resource Council
As company leaders continue to update their daily operational systems, it's no easy feat to get the team on board. Here are 13 strategies for easing staff members on various levels with diverse learning styles into an innovative approach of getting the job done.
Upskill and reskill your employees.
Provide managers with training and mentorship.
Create an ambassador's program.
Engage employees in the decision-making process.
Make a game out of it.
Pitch your case.
Foster a culture of change management.
Bring in the experts.
Launch a pilot session.
Work your way up.
Put your employees' needs and opinions first.
Make the most impact in a limit your time frame.
Add tech training programs to support employees.
4. Here's what you should consider when selecting an AIOps vendor.
This article by Venturebeat provides insights for what criteria should be considered when selecting an AIOps vendor. Businesses are becoming increasingly dynamic, mobile, cloud-centric and distributed. This creates a massive gap between budgets, and the role of AIOps with IT can help close that gap.
AIOps can lead you to an autonomous IT environment in which functions can run themselves with little or no human intervention. ZK Research conducted a study to shed light on the industry and to enable businesses to move forward with AIOps. Here are the major findings from the survey:
Adoption rates offer warning to IT pros: AI analytics does not equal automation
IT operational efficiency is a good starting point
AIOps is for network and security
Think twice before taking a DIY approach
When asked the primary reason for their interest in AIOps tools, the top responses were:
Gain IT operational efficiency/productivity
Faster security threat response
Faster security threat identification
Improve network reliability
Improve network/application performance
AIOps is no longer science fiction. Businesses that are considering AIOps should learn from the study and use it to solve the basics first before endeavoring to shift to more advanced capabilities.