News Roundup, March 12, 2021: What's Happening in AIOps, ITOps, and IT Monitoring
On this day in 1789, the United States Post Office was established in Article 1, section 8 of the U.S. Constitution.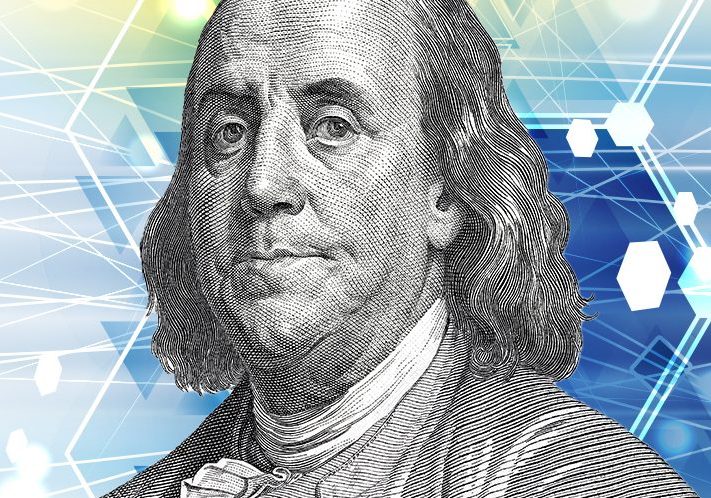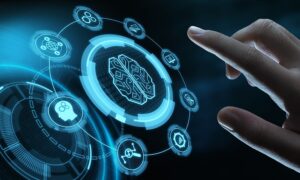 Founding father Benjamin Franklin was technically the first postmaster general—a post he held prior the American Revolution. In the late 1700s it took about 14 days for a letter to make the 100ish mile trip from Philadelphia to New York City. Compare that waiting time to the seconds it takes us to get information now? And you don't even have to wait mere seconds to enjoy the latest news in AIOps,  ITOps, and IT infrastructure monitoring.
1. The VA plans to migrate about 350 applications to the cloud by 2024.
Since the surge of COVID-19, the Department of Veterans Affairs have ramped up their telehealth visits by a factor of 10, and are planning to migrate some of this information to the cloud, according to Government Matters.
David Catanoso, director of the Enterprise Cloud Solutions Office at the VA, said the VA's enterprise cloud consists of two primary environments: Microsoft Azure Government and AWS GovCloud, with several layers of third-party tooling on top of that to maximize the security of veteran data, and ensure teams can move quickly to the cloud.
Catanoso said his office validates applications with a variety of techniques to determine which ones to securely migrate to the cloud; sometimes application teams come to them, and other times they identify apps that should move to the cloud to benefit from capabilities like auto-scaling, higher reliability, and disaster recovery.
2. What is discovery and dependency mapping?
InfoWorld offers a thorough, yet easy-to-comprehend article from IDG Communications, that explains what discovery and dependency mapping are and how it can be used to improve your ITOps. It goes on to elaborate on how discovery and dependency mapping are essential tools used to scan the configuration administration database (CMDB) to keep the information housed within it up-to-date and accurate.
Some major points include:
DDM-powered CMDBs scan autoscaling infrastructure for adjustments.
Agentless DDM improves the CMDB's effectiveness.
DDM-backed CMDBs are crucial for enhancing ITSM.
DDM permits sooner, safer IT adjustments.
3. Who's winning in the $17B AIOps and observability market?
The AIOps and cloud observability market is estimated to be worth $17 billion annually, and a new trend is for smaller businesses to try and get some of this big money items for themselves according to Datanami. We are pleased to mention that ScienceLogic is considered to be one of the leaders in this movement.
Organizations today are under the gun to keep their IT infrastructure and applications up and running, and to minimize the amount of downtime they suffer. This, of course, has always been the goal, but it's more difficult to achieve today due to modern architectures (microservices, containerization, hybrid-cloud deployments, growth of the edge) as well as the manner in which they are developed (agile DevOps techniques accelerated through sprints).
The huge volume of computer logs and metrics generated by today's applications, and the increasing complexity of modern IT infrastructure, means special techniques are required to understand what's going on. This often includes distributed storage and processing of the raw logs and metrics that are the basis of this space, as well as machine learning techniques for understanding patterns buried amid the noise.
These factors have combined to re-define the IT monitoring and management space. We've moved beyond simple log monitoring into the world of AI-powered operations (AIOps), which live within the broad realm of tools that provide full visibility of the entire problem space (observability, or cloud observability).
As you can see, the market for AIOps, log monitoring, and observability is rich and diverse, with lots of players seeking to differentiate themselves in specific parts of the stack. Several years ago, some observers thought the market was ripe for consolidation. There has been some consolidation. But the number of new entrants to the space, as well as established IT management firms pivoting into AIOps and cloud observability, would seem to have them outnumbered.
4. AI-powered visibility key to mitigating IT systems risk in financial services.
Financial businesses are facing huge challenges in keeping up with the ever-changing IT environment and are relying on automation to improve not only their ITOps, but make for a better customer experience, according to a piece in Global Banking & Financing Review.
The rise of fintech and challenger banks make the landscape more competitive than ever, putting pressure on the ingenuity of offers, fees, and net interest margins (NIMs). Today's mostly online banking means an increased need for cybersecurity and protection against data breaches and costly outages.
According to IDC, financial services spending on AI in Asia Pacific will reach US$4.29 billion in 2024, with Australia making significant traction and advancements in AI spending, alongside key financial hub markets Singapore and Hong Kong.
With automatic discovery and dependency mapping, AIOps allow financial services organizations to, gain visibility over IT environments, rapidly evaluate changing needs, and the means to quickly meet them. Adoption of the right solutions leveraging AI can help IT operations in financial services organizations make sense of the growing volumes of data and get on top of increasing risks of outages.