Overview
VOSS Solutions provides advanced data analytics and monitoring software for networking and unified communications (UC) operators. VOSS Solutions provides rich insight into the operational performance of your network traffic and UC call detail records. 
Together, ScienceLogic and VOSS Solutions unify your voice, video, and network monitoring and management, allowing you to keep track of network traffic flows, call detail records, and data logs directly within SL1. ScienceLogic streamlines your incident management process by automating ticketing and routing for VOSS events. When combined with SL1's automated troubleshooting and remediation capabilities, you can enrich tickets with additional diagnostic data and speed time to resolution. 
Work smarter with integrated network and unified communications management.
When an outage occurs, any number of issues could be the culprit, including simple but hard-to-find network or unified communications (UC) issues. Together, VOSS and ScienceLogic provide customers with unified network and UC management that includes monitoring of NetFlow traffic, voice and video quality metrics, call detail records (CDR), network configuration and change management (NCCM), and more. 
ScienceLogic SL1 constantly monitors your environment for important events while also collecting network traffic and CDR events from VOSS. SL1 automatically correlates these events within a service context to help you quickly identify service-impacting issues and their root cause. When a NetFlow or CDR event is the cause, SL1 helps you quickly diagnose and resolve the issue. 
Learn More about ScienceLogic SL1 for Network and UC Management

Start Your AIOps Journey
Network and UC management are just one part of a modern IT operations management strategy.  ScienceLogic SL1 provides a solid foundation for modernizing and consolidating your monitoring tools for hybrid cloud environments. When you are ready, you can easily evolve your operations to shift from device-centric to service-centric operations and take advantage of more advanced capabilities such as ML-driven behavioral correlation, automated ticketing, troubleshooting, and remediation in a single platform.
Learn more about ScienceLogic SL1 and how you can modernize and consolidate your existing management tools for hybrid cloud environments, and at the same time, jumpstart your journey towards automated operations (AIOps).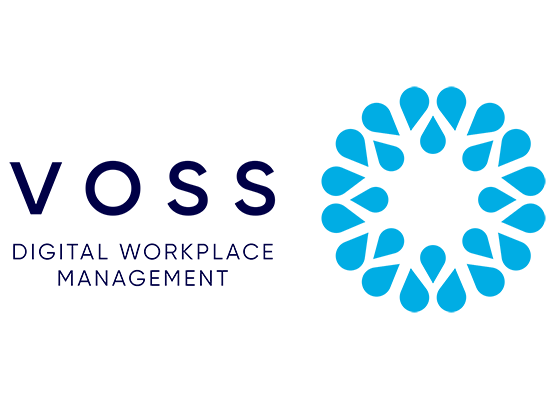 About VOSS Solutions
VOSS Solutions is the leading and award-winning provider of digital workplace management technology, enabling customers to significantly increase the levels of automation across their UC and collaboration platform to support their business transformation journey towards improved productivity and cost savings. VOSS is unique in providing discovery and migration, orchestration fulfillment and analytics, and performance monitoring and management, across multiple technologies, and from a single, highly flexible, secure web portal.  

Experience the difference.