Turbocharge your Workflow Automations with SL1 Duomo
Over the past releases, SL1 built the runway for your transformations with a modern automation framework that leverages data and context from legacy and modern tools to power IT workflow automations. SL1 Duomo continues to expand on that framework with more out-of-the-box automated workflows. Keep tabs on all your workflows in flight with the new SL1 PowerFlow Control Tower. Expedite troubleshooting by adding changes to your root cause analysis. Read-on to learn more about how SL1 Duomo can fuel your flight to AIOps.
Explore the latest innovations from SL1 Duomo.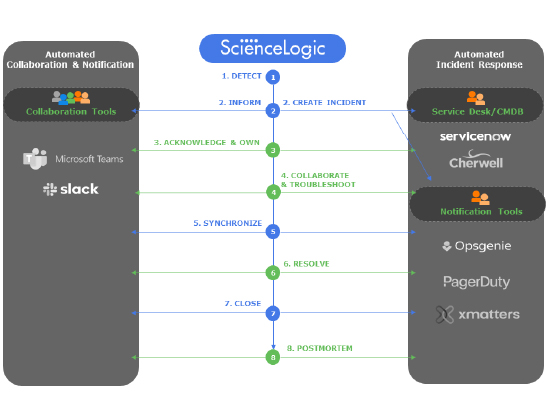 Speed-up resolution and drive collaboration with automated notifications
Make your incident updates where you work. Let SL1 take care of making those updates across your incident management ecosystem and keep all your stakeholders informed.
Visualize and manage automated workflows in flight with SL1 PowerFlow Control Tower
Keep tabs on the health of all your automation workflows, and the automation engine that supports it! Pin your favorites to ensure your most critical workloads stay healthy.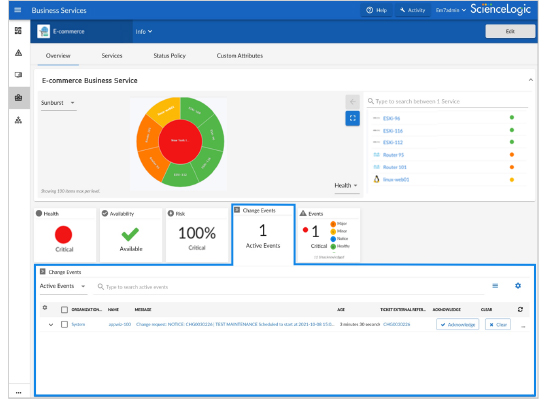 Add changes to the root cause puzzle with ServiceNow change data
When something breaks, the first question is – what changed? Add changes from ServiceNow to your Service Health views to quickly correlate impact and spring to action.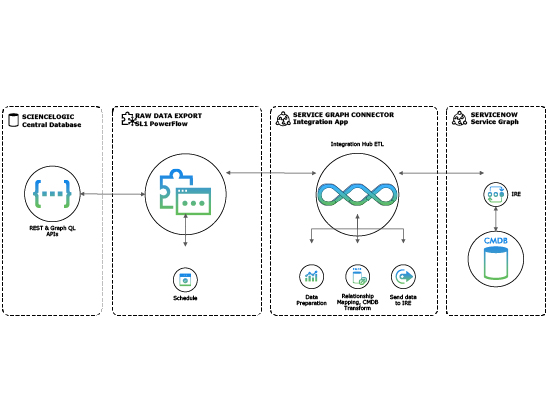 Futureproof ITSM automations with ServiceNow Service Graph Connector
Continue to boost your ITSM workflows via ScienceLogic's integration with ServiceNow leveraging their new Service Graph technology.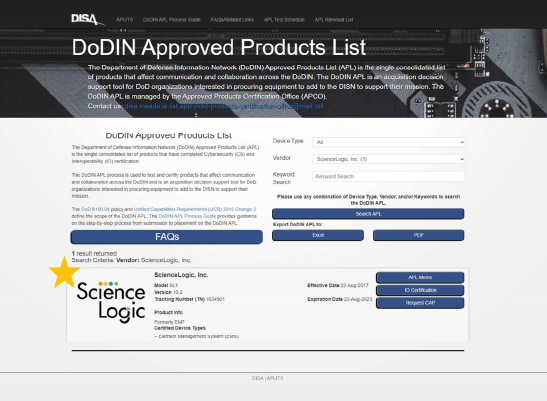 When Security met Transparency…
…your trust in us was fortified. Reap the benefits of a continuously hardened platform to meet the cybersecurity needs of DoD customers.