SEE ALL YOUR DATA IN ONE PLACE
Discover all components within your enterprise – standard and unique – across physical, virtual and cloud. Collect and store a variety of data in a clean and normalized data lake.
APPLY AI/ML FOR ACTIONABLE INSIGHTS
Understand relationships between infrastructure, applications and business services. Use this context to gain actionable insights.
CONNECT YOUR IT ECOSYSTEM
Integrate and share data across technologies and your IT ecosystem in real-time. Apply multi-directional integrations to automate both responsive and proactive actions at cloud scale.
Automation Engine for AIOps
Rapidly adopt technologies to drive digital business services. Keep pace with application and infrastructure workloads that spin up and down in minutes across multi-cloud and distributed architectures. Leverage AI/ML-driven automation to accelerate MTTR and business success.
PowerSync

Bring big data from all your enterprise IT management tools and data sources together into a real-time data lake. Exchange and optimize cross-ecosystem data for complete visibility, auto-remediate issues, accelerate productivity through automation.
PowerMap

Auto-map and track relationships across infrastructure, clouds, applications, and business services. Understand the real-time context for how everything works together. Gain actionable insights that drive better business outcomes.
Getting to a state of automated operations isn't just a technology challenge. It's a people, process, and tool challenge. How do you get cross-functional alignment to address this challenge?
View this webinar to find out  how three very different organizations—an MSP, a Utilities provider, and a Fortune 500 CPG enterprise—leveraged the ScienceLogic SL1 platform to increase cross-functional collaboration and shift to a culture of innovation to achieve:
 > 60% reductions in Incidents
 > 25% reduction in MTTR
 50% reduction in out of hours incidents
What Customers are Saying
"Our partnership with ScienceLogic plays a key part in our expanding digital workplace offering, ensuring resilient customer experiences through intelligent discovery, data normalization and proactive management of edge to data center services. Within Workplace Hub, our scalable IT ecosystem that helps organizations orchestrate their physical and digital resources, SL1 provides service health visibility through automated discovery of IoT edge devices to service cognition via real-time ephemeral application to infrastructure mapping. In addition, SL1 can analyze and connect millions of metrics per second, enabled by a horizontally scalable NoSQL architecture and a topology-based analytics engine. This enables automated root cause analysis, proactive remediation, and smart provisioning to millions of edge devices via our AI enabled management platform."
Norihisa Takayama, General Manager for Digital Workplace, Konica Minolta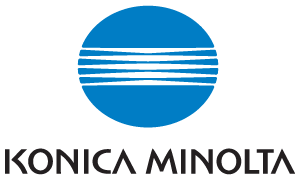 "As IBM continues to grow our ecosystem around the IBM Services Platform with Watson, it is critical we work with other leading companies who can assist in delivering solutions that augment human intelligence to help improve service provider operations and free up professionals to focus on driving higher value results. In working with ScienceLogic to utilize AI to help enterprises predictively ensure IT success before business services are impacted, we are better enabling our clients to create a resilient digital experience."
Bridget Karlin, Services CTO and Vice President of Technology, Innovation & Automation, IBM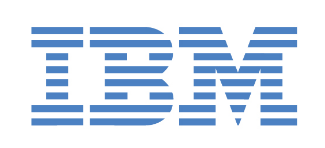 "Flexential is a long-time partner of ScienceLogic, focused on helping customers optimize their IT transformation journey. ScienceLogic's SL1 will help us become more competitive and address new opportunities by creating new advanced services that combine business service visibility with applications and infrastructure views – while giving our operations team greater levels of automation to help us deliver outstanding service quality."
Jim Parks, Flexential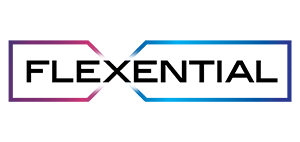 Explore Our Technologies and Functions
Click on a technology or function below to learn more.
Too much IT data? Get context.