SL1 Duomo Release: Fueling Your Flight to AIOps with Workflow Automations
Introducing SL1 Duomo. Designed to turbocharge your digital transformation journey to business growth—with the final destination of automated operations.
AIOps,
ITOM,
ITOps,
Security,
SL1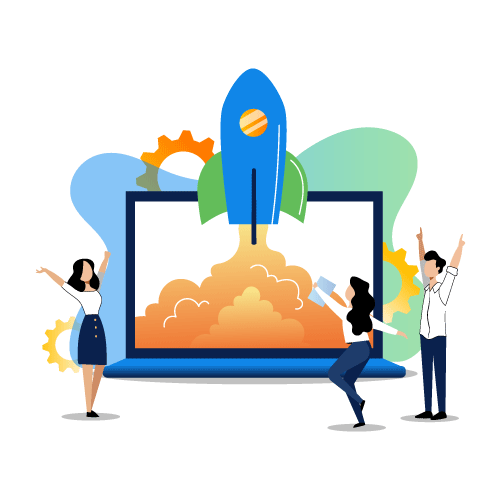 Over the past few releases, the ScienceLogic SL1 platform has assembled a foundation for building and executing workflow automations including:
A scalable automation workflow framework (SL1 PowerFlow)
Out-of-the-box workflows for automated ticketing, case management, event management, service onboarding, noise reduction, and CMDB upkeep (Synchronization PowerPacks for ServiceNow and other ticketing platforms)
A low-code workflow authoring and debugging tool (SL1 PowerFlow builder)
SL1 Duomo continues to expand on that framework with more out-of-the-box automation workflows that connect IT management ecosystem tools and drive collaboration between ITOps, DevOps, SecOps, NetOps, and ITSM teams, and more.
Sit Back, Relax, and Enjoy the Journey—First Stop, Automated Workflows
You've set the foundation of AIOps with SL1 by assimilating and normalizing varied sets of data from across your IT estate and applying AI/ML to gain insightful context. Now it's time to put those insights into action with IT workflow automations. SL1 Duomo has more out-of-the-box workflows that connect your IT ecosystem and foster collaboration between internal and external teams and stakeholders.
Next Stop, Automated Notification, and Collaboration
Spend more time on incident resolution—leave the synchronization of your entire incident ecosystem to SL1. Use out-of-the-box workflows with notification/service desk tools like OpsGenie, PagerDuty, and xMatters; and collaboration tools like Microsoft Teams and Slack to keep all your service desk, notification, and collaboration tools in sync and your stakeholders abreast of critical issues and their resolution status.
Whether you choose to update incident status in OpsGenie or PagerDuty, or troubleshoot an incident in Slack, SL1 ensures the updates percolate through your entire incident management ecosystem—including other ITSM tools and CMDBs like ServiceNow and Cherwell.
See Every Segment of Your Flight in Real Time
Now that your automation framework (SL1 PowerFlow) and out-of-the-box automation workflows are both good to go, you can now see your entire journey in real time. Introducing the SL1 PowerFlow Control Tower – an interactive dashboard that enables you to instantly visualize the execution or in-flight status of all your automation workflows, down to individual tasks within those workflows. See what's running, completed, failed, or stalled. Get real-time red-green status of your SL1 PowerFlow components and the workers behind the scenes.
Changes Along the Way? We've Got Your Covered.
If something happens to break along your journey, the first question you ask is "What changed?" SL1 Duomo helps you answer that question, enabling you to incorporate changes from ServiceNow into SL1 Behavioral Correlation and understand the impact of changes on business service health. SL1 Duomo also lets you see all the approved changes and dive deeper into the change details within ServiceNow directly from the SL1 user interface, so you aren't flying blind.
And Now for a Word From Our Partners
As a longtime ServiceNow partner, we are standardizing our automated workflows with ServiceNow on the new Service Graph technology – their next-generation, digital data foundation for all their platforms and products. This standardization starts with the availability of ScienceLogic's CMDB synchronization workflow.
Fly With Confidence: Your Safety Is Our Top Concern
Since 2014, ScienceLogic has been listed on the Department of Defense's (DoD) preferred list of vendors, or the DoD Information Network (DoDIN) Approved Products List (APL) for meeting DoD standards for interoperability and cybersecurity, SL1 Duomo will be validated for the core SL1 platform (including Agents, Collectors, and Global Manager) and SL1 PowerFlow immediately following general availability. What does this mean for our non-DoD customers? The effort that goes into hardening our platform and services to uphold this listing benefits all our customers.
Learn more about how ScienceLogic's DoDIN APL listing benefits you>
Thank You for Trusting ScienceLogic to Satisfy All Your ITIM & AIOps Needs
When security meets transparency, customer trust is established. In light of this, check out our newly launched ScienceLogic Trust Center, created to provide an overview of our security posture, compliance, and related resources.
It appears that we're about to reach our destination. Please prepare for landing. ScienceLogic hopes you enjoy SL1 Duomo—automating critical workflows to accelerate your journey to AIOps. Learn more about SL1 Duomo>