Your Guide to IP Address Management (IPAM) & IT Operations
IT operations managers know that data is vital to understanding the health, availability, and reliability of their enterprises, and to making informed decisions about how to run their enterprises at peak efficiency. As more and more devices connect to the enterprise—some forecast that there will be more than 75 billion internet-connected devices in service by 2025, more than twice the number that were connected in 2021—an important source of data includes internet protocol (IP) addresses.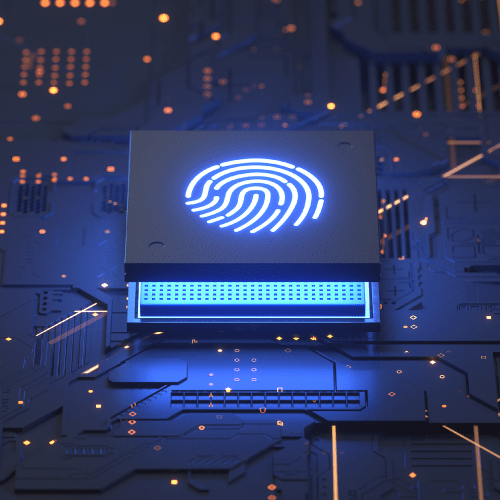 IP addresses are used to identify devices, their location, and other information vital to the device's purpose. When you think about how easy it is for devices to connect to a network, and the mobility of many devices that are in use, you get an idea of how important IP addresses are to know what is connected to your network at any time and to manage those devices. That is why IP address management (IPAM) tools are necessary to the efficient collection and management of IP addresses and an important complement to IT operations management.
What is IP address management (IPAM)?
IP address management (IPAM) is an approach to assigning and deploying IP addresses for devices that are connected to the internet and the enterprise, and IPAM tools are used to automate those processes, as well as to facilitate the discovery and mapping of IP addresses and their associated devices operating within the enterprise.
Why is IP address management important?
IP addresses are standards-based numeric identifiers for devices that connect to the internet. In the 1980s, IPv4 was the 32-bit standard created to generate IP addresses for the devices used in the growing public internet. There were just over 4.2 billion addresses available to be generated and assigned under IPv4, and by the mid-1990s it became obvious that the number of unique IP addresses available for assignment would soon be exhausted. That led to the 128-bit IPv6 based IP address standard, which was adopted in 2017 and has about 3.2 x 1038 (320,000,000,000,000,000,000,000,000,000,000,000,000) possible addresses available. That's a lot.
Certainly, you won't have to contend with that many devices and addresses in your organization, but it gives you an idea of the scale of the challenge of IP address management. Reserving blocks of IP addresses that your enterprise will need to accommodate the growing number of devices it adopts, and then keeping track of them as they are assigned and deployed is not a task that can be tackled manually for most organizations.
And beyond simply reserving, assigning, discovering, and tracking IP addresses within your enterprise, IP address management helps in planning and managing addresses consistent with the logic of your enterprise's network hierarchy, and that supports more efficient IT operations management.
How are my IP addresses managed?
IP address management scans the network environment using Internet Control Message Protocol (ICMP) and Simple Network Management Protocol (SNMP) to discover and collect data, including IP addresses, from the devices it finds. That information is stored in a database that is used for analysis, including the analysis of known information about the IP addresses associated with different devices.
IPAM tools also interface with other systems, such as Doman Name System (DNS) servers and Dynamic Host Configuration Protocols (DHCP) to support tasks like the requisitioning of blocks of IP addresses, sharing information when IP addresses are assigned, and fetching information about devices with existing IP addresses that connect to the network.
How do I control my IP addresses?
Accurate IP address management is vital to keeping your enterprise running smoothly. Each network-connected device in your enterprise must have a unique IP address assigned to it so that data communications between systems and devices is accurate and uninterrupted. When you fail to manage your IP addresses, problems will inevitably occur. That's because if two identical IP addresses are operating within the same domain, it will have a detrimental effect on data flow—and the performance of your network—as packets of information are sent to the wrong device or identified as having been received from the wrong device.
IP address conflicts will not only prevent the proper performance of systems within the enterprise, but because of the interrelational nature of device and system performance, it will also provide bad data to IT operations. You can control your IP addresses using an IP address management tool to automate IP address management processes. That includes keeping track of your IP address inventory, assigning addresses to devices accurately and efficiently and collecting, sharing, and comparing IP address data confidently, spending less time resolving IP address conflicts.
In IT operations, controlling IP addresses properly means avoiding incidents and downtime, and it means more accurate data for troubleshooting other incidents when they occur.
What is the difference between IPAM and DHCP?
IP address management (IPAM) and Dynamic Host Configuration Protocols (DHCP) are closely related, but the differences are important to recognize. IPAM is the approach to managing and controlling IP addresses within an organization, while DHCP's function is the automated assignment of IP addresses. That means your IPAM and DHCP functions should work hand-in-hand to ensure the IP addresses reserved by your organization through IPAM are then assigned quickly, accurately, and efficiently by your DHCP process. Once assigned and deployed, your IPAM tools then track the data associated with the IP address and ensure conflicts are not present that could hinder IT operations.
Your organization's IT infrastructure is not getting simpler, or easier to manage. And as you do your part to contribute to the rapid growth of devices connecting to networks and the internet, you should use every tool available to make the job of IT operations management easier.
Stay tuned for more blogs in the coming weeks about SL1 and IP address management. In the meantime, learn more about the ScienceLogic SL1 platform>