News Roundup, March 11: What's Happening in AIOps, ITOps, and IT Monitoring
On this day in 1958, fans of the game show "Twenty-One" were stunned when Charles Van Doren lost after having won $129,000, and the shock continued when the game was later revealed to have been fixed. So, add the movie "Quiz Show" to your Netflix queue, and check out the latest on AIOps, ITOps, and IT infrastructure monitoring.
AIOps,
ITOM,
ITOps,
Monitoring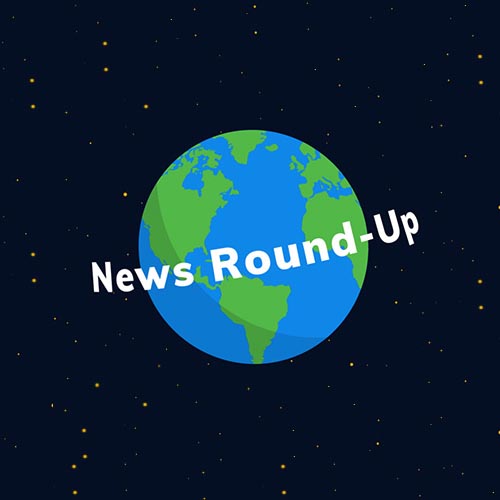 1. Observability and AIOps tools rise with big MELT data.
An article Datanami dives into the complicated aspect of how big data that falls between AIOps and observability where metric, event, log, and trace data, known as MELT data, is causing IT teams to be overwhelmed and requesting more resources.  ScienceLogic was called upon to help satisfy these needs as explained by our CEO, Dave Link.
"As large enterprises shift workloads to the cloud while managing on-prem resources, new tools are paramount to deliver service visibility and faster incident resolutions made better by advanced AI/ML technologies," stated Link.
By collecting and analyzing the MELT data, observability tools give IT pros the ability to at least monitor all this data and regain insight into what is happening in their systems, which is something that traditional monitoring tools are unable to do. And when it comes time to move beyond monitoring and into managing this morass of next-gen digital goodness, AIOps tools give IT pros the machine learning-powered advantage they need to effect change.
2. Rediscover the role of AIOps in continuous availability.
This article in RTInsights shows us how AIOps has made continuous availability into a reality.
Continuous availability is not new. Gartner defined it in 2012 as an approach that "focuses on eliminating the downtime required for standard maintenance tasks, but more importantly, removing any disruption to IT operations regardless of events that may occur."
Two recent critical changes in this domain that impact organizations today make continuous availability even more important and accessible. First, as business operations' dependency on IT infrastructure continues to increase in response to the need for faster and leaner digital business processes, the need for continuously available also increases.
And second, there is finally the technology available that can help make continuous availability happen. That technology is AIOps (artificial intelligence for IT operations). AIOps applies machine learning to data from sensors, traces, logs, and more to perform event correlation, anomaly detection, and causality determination. It can play a role in continuous availability three distinct ways:
Spotting problems before they have an impact.
Reducing time to problem resolution.
Analyzing historical data to ensure continuous availability.
The idea here is that the intelligent capabilities of an AIOps system could spot relationships, anomalies, and other issues that are causing performance or availability problems. In this role, AIOps could serve in a predictive capability, providing IT, operations, SREs, and security with insights to improve operations.
3. Here are seven solid reasons to consider AIOps.
Many technology professionals are now tasked with applying artificial intelligence and machine learning to business problems, with great hopes of improving product and service delivery. An article in ZDNet shows how AIOps uses artificial intelligence to enhance IT operations and not the other way around.
AIOps is a tool that potentially could increase the productivity of IT teams.
Here are seven reasons to consider an AIOps approach to managing IT complexity:
Reduce IT noise and alert fatigue.
Speedier root cause analysis.
Enhanced capacity planning and resource utilization.
Ability to correlate events.
Context/alert/incident enrichment.
Anomaly detection.
Self-healing and automation capabilities.
4. Hybrid cloud demands new tools for performance monitoring.This article in Network World goes into detail how platforms that draw performance data from multiple devices on multiple networks will make for better hybrid cloud performance and troubleshooting.
Network performance monitoring has become more complex now that companies have more workloads in the cloud, and network teams are finding visibility into the cloud isn't on par with what they have into their on-prem resources.
Migration to the cloud introduced infrastructure that isn't owned by the organization, and a pandemic-driven surge in remote work is accelerating the shift to the cloud and an associated increase in off-premises environments. Container-based applications deployed on cloud-native architectures further complicate network visibility. For these reasons and more, enterprises need tools that can monitor not only the data center and WAN but also the internet, SaaS applications and multiple providers' public cloud operations.
Just getting started with AIOps and want to learn more? Read the eBook "Your Guide to Getting Started with AIOps»