News Roundup, February 25: What's Happening in AIOps, ITOps, and IT Monitoring
On this day in 1791, President George Washington signed a bill creating the Bank of the United States. Proposed by Alexander Hamilton, the bank was established to serve as a repository for federal funds and as the government's fiscal agent. Speaking of Hamilton, don't throw away your shot to read the latest news in AIOps, ITOps, and IT infrastructure monitoring.
AIOps,
Cloud,
ITOM,
ITOps,
Monitoring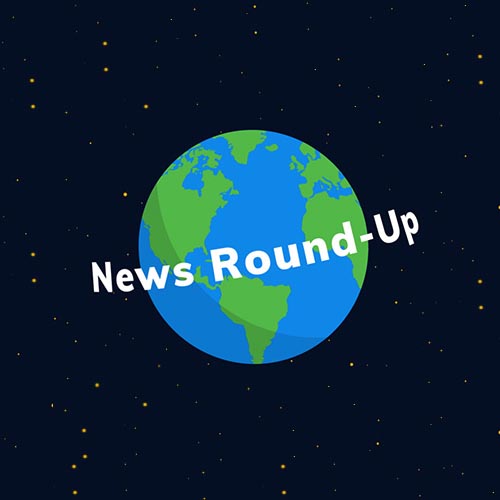 1. AIOps can benefit the finance industry.
This piece in Analytic Insights shows how AIOps is essential to being competitive in today's finance industry.
Technology is now fundamental to the functioning of financial institutions, with many organizations relying on technology to supply key services. As a result, system uptime is critical to customer happiness and company performance, and systems must be monitored on a constant basis. Modern IT architectures, on the other hand, are fragmented, complicated, and interconnected, and the data is too large for the human mind to manage.
Artificial intelligence is used in AIOps technologies to assist SRE teams and DevOps practitioners in monitoring complex IT stacks, identifying–and even predicting–events, and providing actionable insights into repairs.
Here are some ways AIOps can help the finance sector:
Enhance customer experience.
Defend against cybercrime.
Unlock time to innovate.
2. Discover four successful trends of digital transformation in logistics and transport for 2022.
This article in Saladoo details the hot topics related to the digital transformation going on across many enterprises.
Digital transformation will be a hot topic in most boardrooms in 2022. It's simple to understand why: businesses going strong on a digital transformation path typically experience increased efficiency, increased production, and lower operating costs, among other benefits.
What's hot in digital transformation 2022?
Agility and resilience
Hyper-automation
5G and internet of things (IoT)
Cybersecurity and data protection
When implemented strategically, digital transformation enables organizations to become more agile, dynamic, and successful in practically every element of their operations. Businesses should align their IT budgets with these trends for the greatest results.
3. The Great Resignation has driven a managed services renaissance.
An article in SDX Central  discusses how the Great Resignation is affecting the tech industry. As enterprises struggle to find full-time employees to fill critical infrastructure roles in networking and cybersecurity, many are turning to managed service providers to fill the gap.
Managed service and security service providers offer a broad range of services from fully and co-managed IT to a full complement of SD-WAN and cybersecurity tools. Buyer experience is driving a revolution in online retail experiences and creating headaches for QA test teams that aren't leveraging AI-driven test automation solutions.
Given increasing security threats, combined with the growing complexity of operating networks and applications on-premises, in the cloud, and at the edge, the incentives for turning to managed services become obvious. Cybersecurity teams and service providers can benefit from hiring workers with diverse backgrounds.
And this is where the "great resignation" presents an opportunity to address the talent shortage.
4. IT spending is going to the cloud.
This article in InfoWorld explains how cloud computing will likely take over traditional IT in the next couple of years.
Cloud computing budgets will hit 51% of IT spending by 2025 and will continue to increase beyond that. It's time to change how we think about the cloud.
Recent research shows that 51% of IT budgets will go to cloud-based systems development and operations by 2025. No surprises there; we all know this day is coming. We also know that the cloud budget percentage will continue to increase long after 2025.
Enterprise IT spending on public cloud computing will overtake spending on traditional IT in 2025, within addressable segments, according to Gartner. The research includes only those enterprise IT categories that can transition to cloud: application software, infrastructure software, business process services, and system infrastructure markets. Gartner found that by 2025, 51% of IT spending in these four categories will have shifted from traditional solutions to public clouds. This is compared to 41% in 2022.
Just getting started with AIOps and want to learn more? Read the eBook "Your Guide to Getting Started with AIOps»