What I Learned About Customer Advocacy From "The Love Boat"
by Kyra Ecker, Director of Customer Advocacy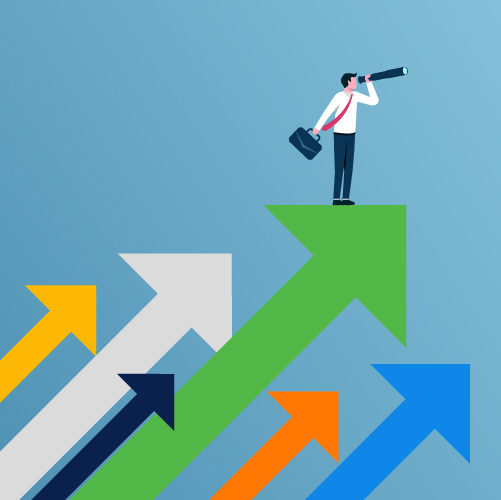 As far back as I can remember, when network television was all that existed, many of my Saturday nights were consumed by watching episodes of "The Love Boat," an hour-long dramedy about a cruise line and its quirky passengers and crew—along with the trials and tribulations that transpired over a one-week cruise. Witnessing love, challenges, and celebrations, "The Love Boat" offered something for each and every passenger—partially due to its diverse and purposeful crew.
Each passenger stepped onto that ship with their particular story to tell. And fittingly, the crew was rightfully there to help them along their journey. Isaac was the ship's bartender, with a dashing smile and personality, superb listener, and a tendency for offering advice. Doc, as the name fittingly appeals, was the ship's physician, giving insight and solving problems customers didn't even know they had. Julie McCoy was the cruise director, establishing fun-filled guest experiences and connecting guests together. And at the top, you had Captain Stubing, who presided over the ship with prestige, forming relationships with each guest with respect and importance.
Pathfinders' Maiden Voyage
As we launch our first customer advocacy program at ScienceLogic–the Pathfinders Program–I'm reminded of each of the certain qualities the staff possess to deliver an exceptional customer experience for its customers, a company-wide initiative at ScienceLogic. And I'm equally inspired to instill those same motions into the foundation of our advocate programs.
The goals of the Pathfinders Program are to discover, nurture, and mobilize our advocates, with the program providing a platform to share our customers' stories of success, and the outcomes they've been able to achieve with ScienceLogic. The program connects customers with the ScienceLogic network of IT peers and helps to develop and amplify every story.
Inspired by early advocates of ScienceLogic, the Pathfinders Program is being created to incorporate the very qualities "The Love Boat" crew possess, as well as the core attributes of value we've heard you, our customers, want.
How to Come Aboard the Pathfinders Program
There are various ways to participate as a Pathfinder. From peer-to-peer calls, customer webinars and events, to press and analyst opportunities, each offers a way of sharing your knowledge and recognizing you as an industry leader and innovator. Participate as frequently as you prefer. Earn your way to top advocate status and reap more rewards.
Pathfinders Benefits
Develop your network of IT professionals.
Promote your personal and professional brand.
Demonstrate thought leadership in your field.
Gain and share ScienceLogic and industry insights.
Become a top advocate.
Help others unlock the confidence to make an impact in their organization.
ScienceLogic is inspired every day to providing the best customer experience for its customers. Like "The Love Boat" crew, we're aware of the competencies that will deliver the most value to our Pathfinders: Listening, providing insight, connecting customers, and offering access; and will undoubtedly incorporate a program and experience that delivers on those customers' needs.
Studies have shown people will advocate more when they belong to something bigger. Come join a new journey for ScienceLogic Pathfinders where we can help you tell your story.