News Roundup, July 2, 2021: What's Happening in AIOps, ITOps, and IT Monitoring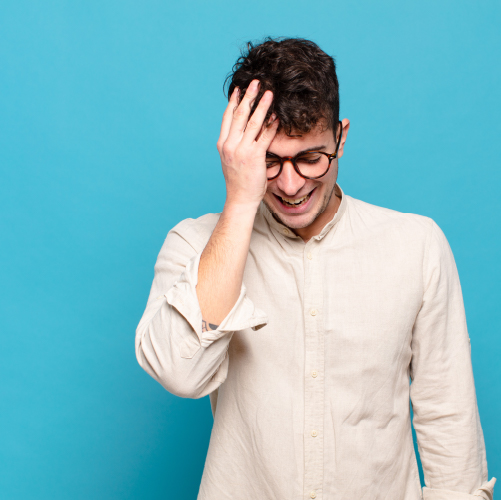 On this day, somewhere around 10 years ago, Gaye Anderson created National I Forgot Day as a guilt-free day to just admit to forgetting something, try to make amends, and then let it go.
Why do we not know the original year of the inception of this event? That's easy, Anderson forgot it. And the same can be said for those exhausting manual processes IT folks have to deal with—with the help of AIOps of course. Speaking of which, here's the latest in AIOps,  ITOps, and IT infrastructure monitoring.
1. You should adopt these four pillars of business transformation to bring the future closer.
With the global economy looking a bit brighter, there are some steps that organizations can take to make for a more seamless evolution to the future. This article in Forbes elaborates on four key areas of transformation in this post Covid-19 era.
For now, the key task before business leaders is to consolidate their core pillars of finance, risk, strategy, operations, and people while driving their business toward a more resilient future. The impact on cash flows is forcing organizations to fight back by lowering their fixed costs. The disruptions to factories, transport, logistics and distributions have underscored the need for more resilient supply chains, even if it means sacrificing short-term profitability. That, coupled with the extraordinary dependence on remote and distributed workforces, is driving a paradigm shift in how resources—whether human or otherwise—are deployed in the design and working of the future of the enterprise.
Here are the four aforementioned pillars:
People: Adapting to new ways of working. Stay-at-home orders and social distancing norms forced organizations to adopt the "work from anywhere" (WFx) model.
Preparedness: The road to recovery will be paved with digital transformation.
Proactivity: Staying one step ahead of the customer.
Pivoting: To boldly go and explore unchartered territories.
The future has never been more accessible. All it takes is ingenuity and imagination — and technology, which is the building block for the enterprise of tomorrow.
2. SolarWinds hackers revealed to have attacked three more victims.
In an article published in Bloomberg.com, Microsoft surmised that the hackers involved in the SolarWinds cyberattack had more victims.
The hacked portal used by the individual agent contained information for a "small number of customers," which the attackers used to launch a "highly-targeted" attack," Microsoft said Friday in a blog post. The company said it has since removed the attackers and secured the compromised device.
Microsoft didn't identify the victims but said it had alerted the hacked entities through its nation-state notification process. Microsoft's Threat Intelligence Center attributed the attack to a group called "Nobelium." That's the same group of state-sponsored Russian hackers who used sophisticated intrusion techniques in 2020 to infect with malware as many as 18,000 customers of the Texas-based software company, SolarWinds Corp.
Microsoft said Nobelium targeted IT companies, governments, non-profits, think tanks and financial services entities across 36 countries during the recent attack. "The activity was largely focused on U.S. interests, about 45%, followed by 10% in the U.K., and smaller numbers from Germany and Canada," the Redmond, Washington-based software maker said in the blog.
3. DevOps helps drive the perfect customer experience through modern digital Ops.
Driving DevOps in a way that leads to overall business success can be achieved by using this technology to improve the customer experience, as reported by TechCrunch.com.
For today's digital consumers, and that's everyone, experience is everything. Three-quarters (73%) cite experience as a major factor in purchasing decisions and a third (32%) say they'd walk away from a brand they love after just one negative interaction. If that was true before the pandemic, it's written in stone today. But under pressure to deliver a perfect customer experience every time, your DevOps and IT teams are struggling. Not only must they innovate further and faster than ever, but also do this while managing unprecedented complexity and demand.
In short, they need a modern digital Ops platform to help them cut through alert noise, automate repetitive tasks, and respond with agility to real time incidents. In a world where digital success means business success and uptime is your bottom line, nothing less will do.
4. Here are six things your CloudOps technology needs to be doing now to solve problems.
According to InfoWorld.com, there are a few key things that you can look for to design the right CloudOps technology for your enterprise. We're still defining what CloudOps is exactly, as well as clarifying what technology is needed to solve the core problems.
Like all cloud computing situations, it's helpful to break down the core components of a working CloudOps solution, such as AIOps. Also, to define what the technology needs to do and the value it brings to the table. To this end I picked out six capabilities a CloudOps tool should offer:
Observe and gather data from any number of systems that are needed to find patterns to further analyze and act on.
Correlate massive amounts of system data (noise) in meaningful ways.
Analyze the patterns to determine problems and root causes.
Share the observability findings with ops team users, as well as automate processes that can respond automatically and fix the issues.
Respond to the problem and launch an automated fix or collaboration to get to a fix.
Inform reports and dashboards so CloudOps users can see both strategic and tactical data as to the effectiveness of the systems over time.
Just getting started with AIOps and want to learn more? Read the eBook "Your Guide to Getting Started with AIOps