Blog, Customer Stories
June 24, 2021
Southwest Airlines' Journey to Automation with AIOps
AIOps,
Monitoring,
ScienceLogic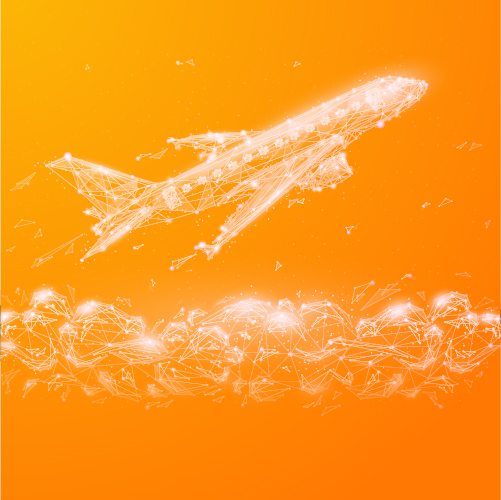 When the world realized it was rapidly falling into the grip of a global pandemic, innovation suddenly became a necessity for every organization that found itself struggling to stay in business. Restaurants adopted outdoor seating, retailers offered online ordering and curbside pick-up, and for every employee whose physical presence was not required, work-from-home became the norm. For the latter, that radical shift in productivity model put a major strain on the IT resources of many enterprises.
An Unexpected Journey
In the airline industry, the challenges were compounded in unexpected ways. In his keynote for Symposium 2021, Derek Whisenhunt, Head of End-User Computing and Enterprise Monitoring Engineering at Southwest Airlines, described his employer's situation as chaotic. The year before the pandemic was a strong one for Southwest. On an average day the airline was flying a half million people to and from any of 117 exciting destinations. Then, in March of 2020, they were suddenly down to a mere 22,000.
The problem for Southwest, which prides itself on providing what Whisenhunt describes as "obsessive customer service," is that, while many of those nearly half-million customers weren't flying, they were still calling in to cancel or reschedule flights, request refunds, and ask questions about changes to policy and safety. And all of this was happening while Southwest was in the process of implementing the technology refresh it needed to manage the new normal.
"When you think about a change in architecture, you have to have financial conversations, engineering and testing, then deployment. Typically, those are one-to-two-year projects," Whisenhunt explained. "We had days, not years, to get stuff done. From an engineering perspective, we had to transform a company that was designed for employees to operate out of four walls and allow them to work from their own homes."
Opportunity Amid Chaos
Compounding the challenges, Whisenhunt said that his IT team was also working remotely as much as possible. But he recognized an opportunity to do something big.
"We didn't want to just keep the lights on, we wanted to modernize," he said.
Among the goals Whisenhunt set for Southwest's IT transformation were:
Tools consolidation
Operational excellence
Great user and customer experience
Self-service catalog of services
Cost saving
Automation
Southwest took a greenfield approach to the transformation. With so many applications and services to support, it was the company's only real option. They wanted to move as much of their infrastructure to the cloud as possible, while maintaining a minimal IT footprint on-premises. That would also allow Southwest to adopt new products and services, on-demand, with assured integration out-of-the-box.
A Vision for the Modern Enterprise
That vision for a modern, agile IT estate required an IT operations monitoring platform with the ability to see and discover integration components across a hybrid environment, keep up with ephemeral changes in real-time, and create an operational data lake, populated with normalized data, that not only gave the monitoring team confidence in the health, availability, and reliability of resources, but also provide the data and insights needed to support IT process automation."
Southwest chose the ScienceLogic SL1 platform (SL1) on which they would build their new IT estate. And the results were immediate.
"When we started, we had 33 different tools. Now we only have six," Whisenhunt said. "That alone has made the infrastructure easier to maintain. And it allowed us to use the engineers, analysts, and other teams that were focused on maintaining those 33 tools, and redeploy them to support our customers, and infrastructure and operations teams."
Whisenhunt said that is only one of the many operational efficiencies Southwest has enjoyed since the transformation began. Other efficiencies include increased productivity through the adoption of collaboration tools, or things as simple as greater staff availability and productivity due to a lack of time spent commuting.
Measuring Success
With SL1 in place and the transformation well under way, what is next for Southwest? Whisenhunt says they are in the process of bringing a number of SaaS solutions on board, and then migrating the company's applications and infrastructure teams into the new environment and teach them how to use it for deployments at the departmental level. Then, he said, "We're gonna automate, automate, automate."
True success, according to Whisenhunt, will be measured when Southwest's IT operations team has gone from reactive to proactive.
"This is where I see the value in true modern enterprise monitoring," Whisenhunt said. "When we can see the issues before they happen and respond automatically and predictively."
Want to learn more about how ScienceLogic can help you with tools modernization and consolidation? Read eBook>