Top 5 Reasons to Upgrade to ScienceLogic 10.1 Colosseum
Haven't upgraded to SL1 Colosseum yet? Here are five reasons you should—so you can get the most out of your SL1 investment.
AIOps,
Behavior-Based AIOps,
Monitoring,
SL1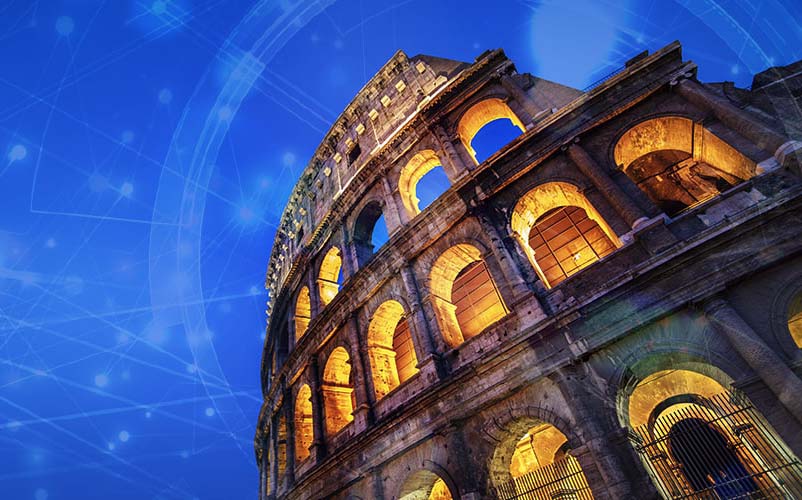 Haven't upgraded to SL1 Colosseum yet? Here are five reasons you should—so you can get the most out of your SL1 investment.
1: Expand your modern data lake.
With SL1 Colosseum, we've enhanced agent-based server monitoring to deepen the diagnostic data collection from your Windows, Linux, Solaris, and AIX environments. Now you can consolidate basic Agent Management into Device Settings to configure agents just like other devices.
And you can now build integrations faster with low-code data collection. SDK for standard industry protocols like REST, SSH CLI speed up integrations with custom sources to further enrich the data lake. Ingestion of standard metrics like OpenMetrics are also now available via the Prometheus PowerPack.
You can also expand monitoring of cloud and modern technologies with new and updated PowerPacks for Cisco Cloud Center Suite, Azure Cosmo DB, Nutanix, Aruba, Cisco HyperFlex, and Kubernetes.
2. Increase service visibility with enhanced service views and mapping.
SL1 Colosseum provides users with a 50K-foot-level view of entire Business Services, so you can quickly zero-in on service-impacting issues by filtering out the noise—only highlighting what's most relevant. There is also enhanced relationship mapping, with dramatic scale and performance improvements; improved layout and filtering options; and support for background images, text, shapes, and more.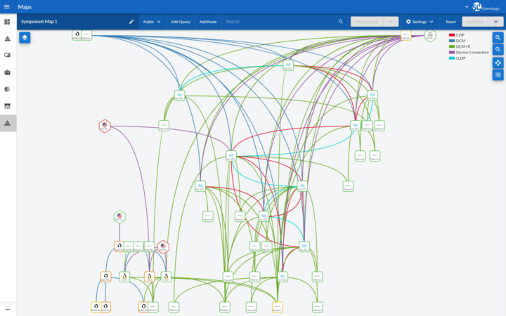 3. Leverage machine learning (ML) for actionable insights.
SL1 Colosseum takes the application of ML to the next level and helps you get
closer to the realm of intelligent automated operations or AIOps.
With ScienceLogic Behavioral Correlation, SL1 reduces the noise and accelerates root cause by correlating ML-based anomalies and events within a service context.
With Anomaly Detection, SL1 automatically trains itself to understand what's normal performance look like – it's shape or pattern and it's behavior so it can look out for "weird" or anomalous performance patterns and behaviors that have never happened before (unlike events that are pre-defined based on known problems). . You can even specify metrics that you want to be alerted on should anomalies be detected.
These new features help you proactively identify risks and work on a remediation plan before it becomes a problem or an outage
4. Synchronize CMDB and automate ticketing for faster incident resolution.
SL1 Colosseum now integrates with Cherwell, supporting change, configuration, and incident management so you can further reduce noise during scheduled maintenance.
5. Move faster with automations.
Upgrade to ScienceLogic SL1 Colosseum so you can leverage the extended Automation Library with over 400 best practice automation actions (via PowerPacks) for troubleshooting and remediation. Operators can initiate recommended actions with one-click in the UI.
Ready to upgrade now and learn even more about SL1 Colosseum?  View this data sheet»