News Roundup November 5, 2021
On this day on 1935, Monopoly was first marketed to the public by Parker Brothers.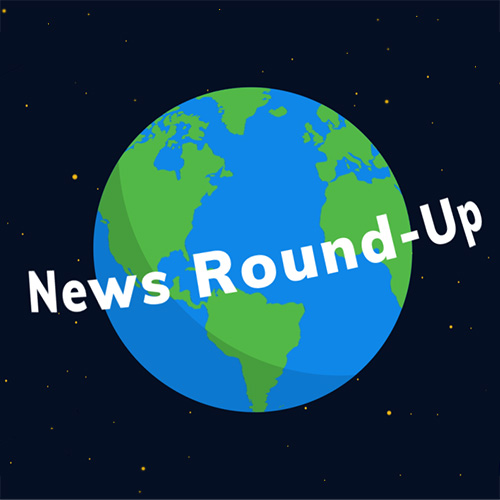 Today, Monopoly has hundreds of different editions across all media, expanding to 103 countries and being printed in 40 languages. Speaking of scaling your business, here's the latest news in AIOps, ITOps, and IT infrastructure monitoring.
1. Gartner's top tech trends for CIOs in 2022 are about digital experiences.
CIOs are taking a huge role in improving digital experiences and advancing digital solutions across many enterprises. Learn more about these trends in this article published in CIO.com.
At its virtual IT Symposium/Xpo, in October, Gartner identified the top tech strategies it sees CIOs embracing next year, including the "distributed enterprise," advanced AI, hyper-automation, cloud-native platforms, decision intelligence, and advanced security, among others.
Tying together these trends is the C-suite's ongoing recognition of IT as an engine for business transformation.
"The two top business priorities for CEOs going into 2022 are scaling digitalization and building e-commerce, with the aim of getting back to business," said David Groombridge, research vice president at Gartner, noting that CIO priorities will vary depending on whether they are tasked with driving consumer revenue or building products. But all CIOs will have a common set of technology priorities, the analyst predicts.
2. AIOps is charting paths to fully autonomous networks.
An article in ZDNet.com explains how interest in AIOps continues to rise and what is the path to further success.
AIOps adoption is on the rise as organizations invest in AI to make their ITOps smarter, faster, and more secure. Those who have adopted AIOps view this technology as no longer a nice-to-have but a necessity in the post-pandemic, work-from-home era. Tech leaders are tasked with managing third-party cloud applications from devices and remote workers scattered across numerous locations in this new era. And in August 2021, ZK Research surveyed more than 500 IT decision-makers in the U.S. across seven industries.
IT decision-makers believe AIOps offers their organization several business benefits, including improved productivity, cloud application performance, and security. The majority (94%) of the respondents believe it's important or especially important for AIOps to manage network and cloud-app performance.
Key findings from the survey:
AIOps is becoming mainstream as 64 percent of organizations already employ AIOps.
More than half of companies using AIOps want to merge security and networking.
More than 80 percent of enterprises using AIOps are moving to full automation.
Within five years, these enterprises plan to be completely automated.
More than two-thirds reported that investment in SD-WAN and SASE technologies is the best way to get the most of the AIOps.
Half of those polled stated that tools should not be fragmented across multiple tools.
The vast majority, 97 percent, have confidence in AIOps tools.
As is the case with any type of automation, AIOps requires a reframing of processes, roles, and responsibilities. Organizations should create their own IT operations playbooks to train an AIOps engine. Every organization should have an AIOps strategy to avoid being left behind.
3. Artificial intelligence may take over DevOps.
With rapid change being a constant in this industry, developers are often trying to stay ahead of the curve. This article from InfoQ.com delves into what's next for DevOps.
For many developers, predicting what's next in DevOps has become something of a favorite pastime. We've seen our industry change rapidly in just the last decade, and in that same period, the programmer's role has also changed fundamentally.
In fact, and particularly among those developers of a "particular age," it might seem as though the role of the "traditional" developer no longer exists. Rather than the traditional software development lifecycle – in which software is planned, built, and then released – many of us now work in multi-disciplinary teams in which development and operations exist side-by-side, and are increasingly indistinguishable.
That model has become known as DevOps, but only recently. And it only took a few years (or months?) for DevOps itself to start changing and adapting. Now, we are adrift in a sea of acronyms (including the more recent DevSecOps) that denote a slightly different way of working, and each a slightly different view of the future.
Key points:
Most companies work with some form of hybrid or cloud infrastructure but managing this has become almost impossible without some form of AI help.
For teams that are running several different clouds, AI interfaces have become almost a necessity as they evolve and scale their DevOps program.
It is very apparent that AI is already having a significant impact on the speed and quality at which software is being shipped.
The AI revolution has had the side-effect of making DevOps teams busier than ever, and with development cycles much faster as well.
Development teams still need strategic leadership, and although AIs are now highly capable in many areas, they still lack the ability to respond to user demand in truly creative ways.
4. There are three necessary steps as to why SecOps is needed now more than ever.<
Security Operations (SecOps) programs can be modernized with help from IT leaders. This article in  eWeek.com  explains what needs to be done to make this happen.
According to Digital 2021: Global Overview Report from Datareportal.com, adults now spend almost seven hours a day interacting with all of their connected devices. Just as technology is becoming a larger part of our daily lives, businesses also increasingly rely on technology to improve communication, enhance decision making, manage customer relationships, drive go-to-market solutions, and more. Just look at how business leaders are investing: worldwide IT spending is expected to increase to $4.2 trillion in 2021, according to Gartner.
Technology has had a massive, transformative impact on business, but the introduction of modern capabilities and new technologies expands the threat surface significantly. According to the FBI's 2020 Internet Crime Report, the Internet Crime Complaint Center received a record 791,790 cybercrime complaints in 2020. Security breaches are not only common, but they are also costly – with the average data breach in 2020 costing businesses $3.86 million according to a new report from IBM and the Ponemon Institute.
Business leaders are taking note. Spending on information security and risk management technology and services is expected to grow 12.4%, reaching $150.4 billion in 2021 according to Gartner. The increased focus on security is good but the approach needs to mature as well if we want to get the most out of our investments. Traditionally, new threat vectors (from introducing new technologies) are addressed by purchasing and implementing new point solutions which can lead to significant security technology sprawl.
The ultimate objective of a security program is to prevent as many threats as possible while also enabling your security teams to take quick and correct action when threats arise. This means that enabling and empowering people with efficient technology that aggregates and enriches data supported by well-defined processes that provide guidance and remove confusion should be the goal.
Just getting started with AIOps and want to learn more? Read the eBook "Your Guide to Getting Started with AIOps»