ScienceLogic Product Tours: Seeing ScienceLogic AIOps in Action
Now you can experience our products—without scheduling a live demo or free trial. The ScienceLogic product tours are designed to give you a self-service ScienceLogic experience, so you can see for yourself first-hand how our AIOps & Observability solutions can help solve your organization's hardest challenges.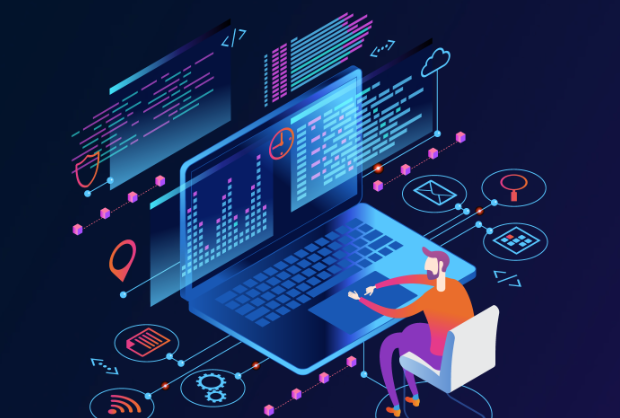 There are currently five tours that align with the most common customer use :
Use Case #1, Consolidate Tools and Eliminate Hybrid Cloud Visibility Gaps: Visibility gaps due to siloed tools and teams lead to higher support costs and poor customer experiences. With SL1 you can consolidate tools, data, and teams to eliminate those gaps.
Use Case #2, Avoid Service Outages with Behavioral Correlation: Escalating IT complexities Behavioral Correlation correlates performance events, changes, and anomalies within a business service context. You can use machine learning to filter noise, accelerate root cause analysis (RCA), and reduce MTTR. SL1 Behavioral Correlation helps you adopt a modern and intelligent approach to proactively avoid service-impacting outages.
Use Case #3: Assess Service Impact and Health in Real-Time: Today, digital business services are spread across on-premises, cloud, and SaaS environments. But assuring great service performance is increasingly difficult. Organizations are shifting from device-based monitoring to business service-based monitoring to meet the increasing expectations of end users and the business. SL1 Business Services help you manage complex digital services aligned with the needs of your business.
Use Case #4, Increase IT Productivity with Incident Automation: Perhaps no single component of IT operations affects productivity more than Incident Management. You depend on the right teams having the right data at the right time. With modern operations, there's simply no time to manually create ITSM incidents in multiple tracking systems and manually keep them in sync throughout the response cycle of thousands of incidents. SL1 makes it easy to not only automate incident management but keep everyone in sync.
Use Case #5, Boost IT Productivity with Easy-to-Build IT Workflows: SL1 PowerFlow is the heart of ScienceLogic's IT workflow automation. SL1 PowerFlow Builder allows operations teams to easily create custom workflows to connect your teams, systems, and tools using low-code, no-code.
New tours will be added soon, so keep checking back! Take the Product Tour»