ScienceLogic Product Tour: Understanding—and Solving—Root Causes of Risk
by Jared Hensle, Sr. Solutions Marketing Manager
AIOps,
Automated Root Cause Analysis,
Workflow Automations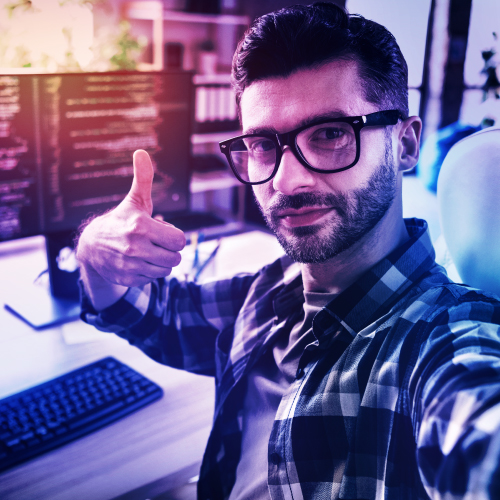 As enterprises grow bigger, more sophisticated, and more complex, it can be difficult to detect signs that network reliability is at risk. That's why the ScienceLogic SL1 AIOps platform uses advanced, real-time analytics to track behavioral correlation and understand issues affecting infrastructure performance—and solve them quickly. ScienceLogic knows IT operations teams need tools up to the challenges today's IT infrastructures present, and SL1 was built to help you get the most out of your IT investments.
Fact is, you can't adequately demonstrate the capabilities of AIOps with a free trial. Vendors with trial downloads can only offer a thin slice of the full spectrum of what true AIOps can do. That's why ScienceLogic created a series of product tours that allow you to see how easy it is to navigate SL1 and get a sense for how we help you to avoid service outages through the power of behavioral correlation—without scheduling a live demo or downloading a free trial.
Avoid Service Outages with Behavioral Correlation
Unplanned network and service downtime is a costly prospect for enterprises. A recent Forrester survey of IT leaders found that lost revenue (53%), lost productivity (47%), and a damaged reputation (41%) were regarded as the three biggest negative financial consequences to service outages. That's why avoiding service outages is a top priority for IT operations teams; but escalating IT complexities present a challenge for organizations using legacy or underpowered IT monitoring and management tools.
One capability SL1 offers that can filter out data noise to understand anomalies within a business service context is behavioral correlation. Behavioral correlation helps you to accelerate root cause analysis, recognize and mitigate problems in advance, and quickly diagnose and fix problems when they occur. Whether it involves health, availability, and risk analysis; monitoring and identifying events; understanding downstream change effects; or recognizing mere anomalies from actual warning signs, SL1 makes it easy. And with our product tour you can walk through typical scenarios to better see how behavioral correlation can help your IT organization.
Ready? Take the Avoid Service Outages with Behavioral Correlation tour now. New tours will be added soon, so keep checking back.