ScienceLogic Product Tour: Automate your Path to IT Productivity
by Jared Hensle, Sr. Solutions Marketing Manager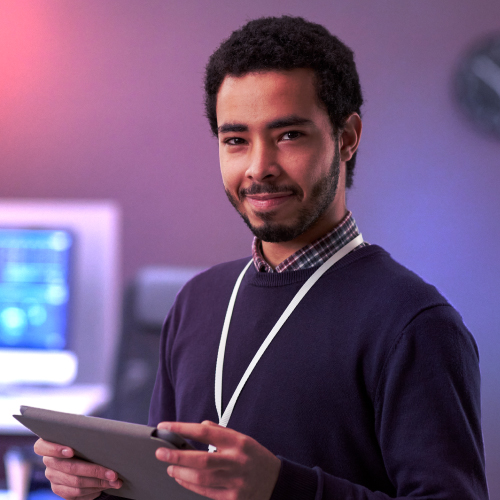 Today's enterprises aspire to achieve IT process automation to help manage their infrastructure more efficiently and effectively. An AIOps platform like SL1 from ScienceLogic makes IT automation possible by discovering all devices, configuration, ingesting data from all resources, and creating an operational data lake populated with accurate and timely data. That data ensures the best possible result when automating simple, repetitive tasks. And that data is also the fuel driving hundreds of more sophisticated automations using ScienceLogic PowerPacks.
Some vendors say they offer AIOps software and encourage you to download a free trial, but a real AIOps platform can't be adequately demonstrated that way. There's simply too much going on. That's why ScienceLogic has created a product tour that allows you to navigate through common AIOps scenarios, like automating IT operations processes. There's no registration required—just click through and get started.
Increase IT Productivity with Incident Automation
Because of its potential to increase productivity, save money, and support better decision making, the "2022 McKinsey Technology Trends Outlook Report" identified AI-driven automation as the top trend in technology. That power is baked into ScienceLogic SL1, supporting its capacity to automate incident management, leading to some of the biggest gains in productivity for an IT operations team.
Manual processes are unable to keep up with the demands of today's enterprise. Jon Evans CEO of Enablis, said "The level of integration and smarts that are coming from ScienceLogic and the other major platforms we use, like ServiceNow, lets us maximize those integrations and the benefits the two platforms can have together to eliminate the potential of any mistakes."
By automating the application of clean, timely data to IT service management systems, and then automating incident response, it's possible to slash the time typically spent on incident management from hours down to mere minutes. Another large enterprise used SL1 to automate its incident management process and reduced its average ticket closure time from 2.5 hours to only 15 minutes, saving $14 million per year. With our product tour you can walk through common automation scenarios like incident creation, acknowledgment and status updates, and troubleshooting to better understand how SL1 can help you with your situation.
Ready? Take the Increase IT Productivity with Incident Automation tour now. New tours will be added soon, so keep checking back.