A New Leader Is Crowned
The emerging market for AIOps is entering a new stage of growth, and ScienceLogic is taking it in a bold new direction.
AIOps,
Cloud,
ITOps,
Monitoring,
SL1

IT Ops is fundamentally undergoing a revolution. Cloud computing and technology abstraction have revolutionized how applications are built, where they are located and how they interact with their underlying globally distributed infrastructure. This requires a fundamental rethink of tools and next-generation architectures. In fact, IT requires full-stack visibility, comprising of broad data collection mechanisms, topology views, and automation functions rich with context and purpose.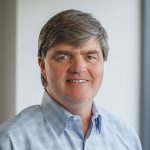 But as enterprises' ITOM needs grow rapidly more complex and more essential, the Big 4 IT behemoths–CA Technologies, IBM, HPE MicroFocus, and BMC®–are gradually withdrawing from the ITOM market, leaving their customers' pain points unattended to, and failing to lead an industry in transition. The industry is at an inflection point, where traditional ITOM tools are being replaced in favor of AIOps–solutions that offer comprehensive, real-time data, machine intelligence, and automation. This opens the door for a new breed of solutions, ready to serve a vastly different market, poised to hit an ever-expanding $30B TAM by 2024.   
ITOM analysts are increasingly acknowledging tectonic market movements that herald an extremely bright future for vendors and materially improved customer outcomes. The scale of opportunities in the evolving AIOps space is vast, and it's up to those with superior product offerings and the most innovative strategies to take the market while solving meaningful industry challenges.    
That's why I'm exceedingly proud that ScienceLogic has just been named an industry leader for both our SL1 platform and our platform strategy by Forrester in its pioneering report on Intelligent Applications and Service Monitoring, i.e., the Forrester Wave most closely representing AIOps.  
While there are a number of excellent reasons to consider us a leader, including our approach to multi-cloud management and business service visibility, foremost is our ability to bring context to our customers' data through our unique data-aware approach.
We're proud to have been recognized in the Forrester Wave, however that's not our only exciting recent news. In Q1 2019, ScienceLogic continued to see exponential growth, with increased subscription net bookings of well over 200% YOY and 100% from the previous sequential quarter.  It was the largest Q1 bookings growth in company history and the largest Q1 number of new large enterprise and global customers added to the company roster. We also continued to deliver exceptional customer service, with a net dollar value customer retention level over 100%.
ScienceLogic's unrivaled growth and market momentum will only accelerate with the world-class talent joining our team. We're thrilled to welcome our new Chief Product Officer, Mike Nappi. Mike has a breadth of expertise and experience in the ITOM space, having spent a bulk of his career at IT giants like Microsoft and ServiceNow. In fact, Mike was the founding leader of ServiceNow's ITOM business unit and helped the company compete—and overtake—traditional incumbents in the ITOM space.    
The emerging market for AIOps is entering a new stage of growth, and ScienceLogic is taking it in a bold new direction. Recognized for our market leadership by Forrester, coming off the best Q1 in our history, and joined by a new CPO with years of ITOM expertise, we aim to not only outdo ourselves each quarter, but set the standard for multi-cloud IT operations management going forward.