ScienceLogic Earns TrustRadius Top-Rated Status for Third Consecutive Year
There is no more valuable confirmation that your business is doing the right thing than positive feedback directly from your customers. That's why we are honored and grateful to have achieved TrustRadius "Top-Rated" status across an astounding eight categories.
by Dave Repczynski, SVP Customer Success
AIOps,
Customer Success,
ScienceLogic,
SL1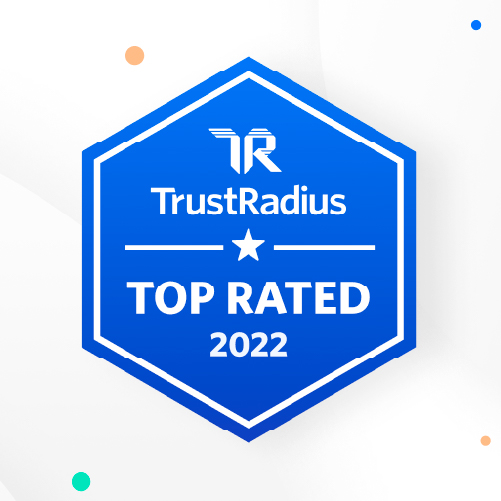 TrustRadius is the most trusted research and review platform for business leaders to find and select the right software for their needs. ScienceLogic has garnered verified peer-based guidance with details that help our customers make the right decisions for their environment.
The scope of SL1 is quite wide. We monitor more than 3000+ servers, 2000+ databases, 200+ Network devices, and 300+ applications. The best feature about the tool is its auto-discovery mechanism which has helped us to build an advanced CMDB showing the relationship between Hyper-V and VMware host and guest devices and also with underlying databases.
Tata Consultancy Services
At ScienceLogic, we are focused on delivering unmatched service by deeply understanding our customers and their wants and needs. We've built our customer operations to ensure our customers have an excellent end-to-end customer experience. To that end, we prioritize key initiatives such as:
Expanding customer self-service with knowledge-centered support, AI-driven content searchability, website customer-centric workflows, and enriching overall technical content exceeding industry norms and best practices;
Improving customers' ability to meet and exceed their desired business outcomes with prescriptive, outcome-oriented implementation plans, driven by our expanded Business Realization consulting practice;
Dedicating an experienced 'first responder' team of developers to identify and deliver critical features that reduce customers' MTTR; and
Growing and nurturing a customer community for peer-to-peer best practice exchange.
SL1 is well-suited for a complete out-of-the-box IT infrastructure monitoring and AIOPS platform that functions well for environments of all sizes, including large-scale implementations requiring multi-tenancy. The product is easy to use and intuitive. The auto-discovery feature allows you to realize value out of the product in days/weeks, not months.
Gannett Publishing
Our goal is to see our customers be successful with their ScienceLogic investments and have an exceptional customer experience. We are proud to have earned top ratings from our customers for three years in a row. We thank our customers for awarding us top-ranking TrustRadius status.
Read more about how organizations like yours are using ScienceLogic to transform their IT operations and find out how to join our ScienceLogic Pathfinders community.