Blog, Customer Stories
July 29, 2021
How Dell Technologies Scaled Operations for Pfizer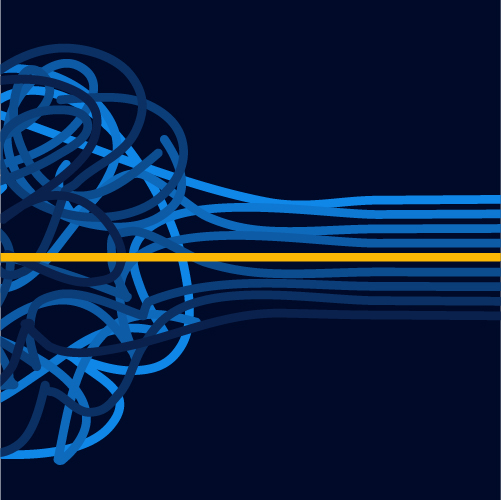 Many of the digital transformation stories told at ScienceLogic Symposium 2021 seemed to have a common thread: the effects of Covid-19 on digital transformation. Whether it forced organizations to accelerate plans for their journey, devise plans unexpectedly in response to the lockdowns, or easily accommodate a sudden shift to a distributed productivity model because of transformations already effected, the pandemic put IT operations teams to the test.
One story stands out, however. During his keynote, Dell Technologies Senior Vice President Peter Lacoste talked about his company's experience with pharmaceutical giant Pfizer. Dell Technologies—a longstanding ScienceLogic partner—began working with Pfizer years ago on an ongoing technology transformation to keep the pharmaceutical company on pace with innovation. As one of the world's largest pharmaceutical companies, Pfizer relies on a robust, reliable technology infrastructure to operate at top efficiency in support of its mission of research and discovery.
Reliability in a Time of Chaos
Pfizer's goal was to achieve and maintain technical flexibility, mobility, scalability, and optionality for its people and its sophisticated research and manufacturing operations. Dell Technologies' efforts began with data center consolidation, moved on to virtual private cloud and infrastructure-on-demand, then to a multi-cloud model, with IT operations monitoring and management enabled by the ScienceLogic SL1 AIOps platform.
In early 2020, when the world was thrown into chaos, Pfizer's IT estate was where it needed to be to be able to accommodate the needs of its workforce and the shift to a distributed working model. This was critical for a company with operations around the world at a time when collaboration had to continue, despite restrictions that prevented people from crossing national—and even state—borders.
Fortunately, Dell Technologies' own IT infrastructure had been modernized pre-pandemic, which was a critical element in maintaining its support of customers like Pfizer.
"When the pandemic happened, we had to relocate operations from our offices back to home office environments," Lacoste said. "That allowed us to—overnight—seamlessly enable ourselves to continue to execute against our responsibilities."
Moving at Warp Speed
Then Pfizer was called upon to be a part of Operation Warp Speed, an accelerated research, development, and delivery partnership with the U.S. federal government. Operation Warp Speed's goal was to create, test, and deliver an effective Covid-19 vaccine at a global scale—and in record time.
"We set a very clear agenda with the client around how we would guide and optimize the digitalization agenda through a value stream mapping of the existing software development lifecycle processes, and IT operations processes," Lacoste explained. "That allowed us to give a very predictable view of how we were going to change the operating model. And we paired that with the new operating model using our SRE (site reliability engineering) methodology, then brought in the technology and tools."
Flawless Execution
Bringing its full complement of technical expertise and partnerships to bear, including working closely with ScienceLogic, Dell Technologies established a DevOps platform to support the scientists at Pfizer with vaccine development.
"I want to be clear; we did not do the science," Lacoste laughed. "But whenever scientists needed to do discovery, needed to do analysis, needed to do testing—that infrastructure had to be ready and performing at its best. And that's what we delivered to enable that scientific community to do their job. And by the way, they did it incredibly well."
Pfizer was called upon to accelerate a years-long process of research and development, testing, validations, regulatory approvals, manufacturing, and delivery in a matter of months. That titanic effort required flawless execution on the part of Pfizer's own organizations as well as every part of the company's partner and supply chain. And for those involved in building, maintaining, and monitoring Pfizer's IT estate, the stakes were high.
Facing Challenges and Knocking Them Down
"You can imagine how much time it takes to collect and analyze that information, and then to produce the patterns of predictability that come with it. What Pfizer was able to achieve in the last year is truly remarkable, and a real testament to the power of humankind to face these challenges and knock them down," Lacoste said. "I think it really is quite amazing, and our hats are off to Pfizer and the peer group who have really helped to champion this change in the industry."
ScienceLogic is proud to have played a role in that process. And if you want to see Peter Lacoste's ScienceLogic Symposium 2021 discussion of Dell Technologies' experience with Pfizer in its entirety, you can do that here.