Why You Need AIOps in a Post-COVID World
Digital transformations have progressed at a steady pace for years as organizations have invested in technology refreshes and undertaken cloud migrations. But that was before the pandemic.

Looking at today's challenges, as well as those we anticipate in a post-COVID world, the question of why we need AIOps to monitor and manage digital infrastructure during this time of upheaval is more relevant than ever. That is why ScienceLogic recently sat down with Dennis Drogseth, Vice President of Research at EMA, and Rich Lane, Senior Analyst at Forrester, for a conversational webinar entitled, "Why You Need AIOps More Than Ever."
When the severity of the COVID-19 pandemic became clear in early 2020, the repercussions were felt by IT organizations worldwide. Technology strategies were tabled—or scrapped—to accommodate the need to support a suddenly remote workforce. Forrester reports that the percentage of employees working remotely has tripled since the pandemic, rising from eight percent to nearly a quarter of an organization's workforce. The effects on IT operations are dramatic. Lane states that every organization he's talked to has reported incident volume increases of three- to five-times higher than before the pandemic.
"There's a lot of reasons for that," he explains. "There is a lack of visibility in terms of the complexities and the way we build and deliver digital services now. You think about containers, microservices, we think about cloud, hybrid, where we're putting the data, and all the moving pieces and parts thereof."
Making Sense Out of the Chaos With AIOps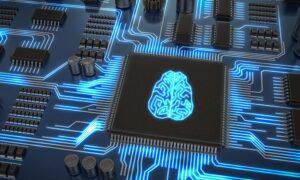 Demands are on the rise, but the capacity to meet those demands are beyond human capability, and organizations are left to wonder, "How do I close the gap? What tools are available?" Lane and Drogseth both agree: the answer is AIOps.
Drogseth  said the challenge is illustrated in a conversation he recently had with the CIO of a "large, international health and fitness services company" that confessed, because of the pandemic, his organization had become dysfunctional. Poor communication resulted in a lack of alignment between IT and the business mission. Now his organization lacks the information he needs to properly prioritize projects and thus there are no effective metrics to measure successes or understand failures.
AIOps can help make sense of the chaos, Drogseth said, because it provides the agility necessary to not only respond to changes, but  to deal with changing circumstances that traditional ITOps platforms can't. That includes support for modern, software-defined services, the development of automated processes, and the means to accommodate non-traditional ways of working.
Organizations "need to be cross-domain to work around silos as interdependencies become more relevant. Especially from a business perspective, from a cloud migration perspective," Drogseth says.
The pace at which IT organizations and  business are moving, is accelerating. That means the shift to digital-first strategies is also accelerating, putting a premium on an organization's ability to deliver a better digital experience for users and customers. Forrester measures success using its proprietary Customer Experience (CX) Index. Lane said this is not a subjective measurement, because it translates IT performance to improved revenue performance.
"If you can raise that customer experience level, even marginally, there are hard and fast numbers it will return to your bottom-line revenue," Lane says. "People will engage with you more, they'll buy more of your services, they'll touch more of your products. This is true across all industries. If you raise that customer experience level, you're bringing money into your company."
EMA's Drogseth cites an example from his firm's work with a managed services provider that uses ScienceLogic's SL1 AIOps platform to create what it calls a "dynamic template" for managing and measuring specific busines outcomes for their customers. "It's really helping their customers prioritize [work] and is also helping the MSP to show added value, especially for more progressive customers," he says.
In another example, EMA's analysis of an MSP's use of SL1 showed major improvements in business results, including:
70% improvement in operational expenditure efficiencies
60% reduction in time required for new customer on boarding
50% reduction in the number of incidents
21% reduction in time required for incident resolution
Saying Good-Bye to the Old Ways of IT
For organizations in the midst of, or considering, a transformation of the digital underpinnings of their business or mission, AIOps should be figured into the calculus. The old ways no longer work. The old ways are no longer acceptable. Even looking beyond simply improving the performance and reliability of the IT infrastructure, AIOps is a key component to delivering a data-based approach to improve the success of every aspect of the organization.
"What we're finding is that marketing and sales, whoever has gone out and bought their own tools of business analysis, even those tools are falling short" when supported by legacy tech, Lane reports. AIOps goes beyond performance to deliver real-time data and analytics to show how the business is performing and to inform better decision making.
These examples are tangible and powerful, aligning to the organization's mission. And if you want to listen to the entire conversation to learn more about how AIOps is helping organizations respond to today's business and technology challenges, visit "Why You Need AIOps More Than Ever."