News Roundup, May 21, 2021: What's Happening in AIOps, ITOps, and IT Monitoring
AIOps,
Cloud,
ITOps,
Monitoring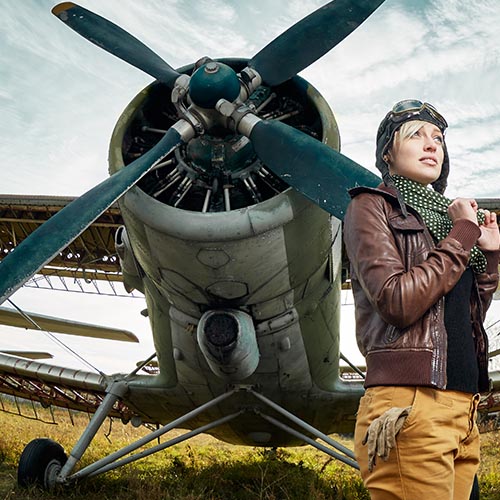 On this day in 1932, Amelia Earhart ended a 17-hour journey from Newfoundland, Canada, and landed near Londonderry, Nothern Ireland becoming the first woman to make a solo transatlantic flight.
Earhart became a legend upon completing this non-stop fete. She originally planned to land in Paris, but mechanical problems forced her to recalculate route land in Northern Ireland instead. Speaking of recalculating route to accomplish something great, here's the latest news in AIOps,  ITOps, and IT infrastructure monitoring.
1. AIOps can benefit businesses in specific ways.
In this article in VentureBeat, the case is made for why AIOps is being adopted by so many enterprises.
AIOps platforms leverage big data, machine learning, and analytics to enhance IT operations via monitoring, automation, and service desk functions with proactive and personal insights—enabling the use of multiple data sources, and data collection methods. In theory, AIOps can provide faster resolutions to outages and other performance problems, in the process decreasing the costs associated with IT challenges.
The benefits of AIOps are driving enterprise adoption. Eighty-seven percent of respondents to a recent survey agree that AIOps tools are improving their data-driven collaboration, and Gartner predicts that AIOps service usage will rise from 5% in 2018 to 30% in 2023.
2. Organizations can take AIOps from a promising concept to practical reality.
Navigating network and infrastructure management can be challenging, but AIOps can make things easier as explained in this piece in Information Week.
AIOps promises to make life much easier for data center teams by enhancing operations with analytics and machine learning technologies. AIOps platforms work their magic by leveraging big data, collecting a variety of data from various IT operations tools and devices in order to automatically spot and react to issues in real-time. As AIOps continues to prove its value, its popularity is growing. Gartner recently predicted that by 2023 up to 40% of DevOps teams will augment their application and infrastructure monitoring tools with AIOps.
In complex environments, automation typically requires integrating multiple IT systems. And AIOps offers organizations the potential to improve IT team productivity and cost while fortifying overall business stability and resilience. The technology also supplies the ability to gain deep insights into customer experiences and journeys.
The AIOps vendor field is growing rapidly. This fact should help ease AIOps adoption, but it's also creating some confusion for potential customers as they find themselves sorting through various tools and approaches. Another challenge facing potential adopters is dealing with the quality of various types of collected data, such as the logs and metrics generated by legacy applications, as well as tapping into the collective knowledge of all that data.
3. Frustrated by your progress on the analytics front? You're not alone.
A common goal among many enterprises is to make it so the pool of people who can extrapolate information from analytics is not just limited to a data scientist. Gib Bassett, provides information on this for an essay published in LinkedIn.
The term "Citizen Data Science" was coined a few years ago as a well-intentioned idea to free organizations of depending on a select few experts.
The reason this happened was simple: companies gaining the lion's share of value from analytics did so with resources that were expensive and rare. Less sophisticated organizations could not compete and so a gap emerged, creating analytic "haves" and "have nots."
Technology solutions arose to close that gap to help those falling behind.
 
4. There are useful techniques and technologies that bring agility to enterprise data.
The era of the flexible data environment has arrived and thanks to new approaches and strategies, the way that data is managed is being transformed as explained in this article in Database Trends and Applications. ScienceLogic's own chief scientist, Richard Chart was also featured in this piece.
Today's data environments are becoming more flexible and portable than their more rigid, siloed predecessors, thanks to emerging approaches. Strategies that are the building blocks of portability, adaptability, and rapid delivery—containers, microservices, DevOps, and DataOps—are transforming the way data is managed.
Fresh approaches to data agility are essential for keeping up with the escalating requirements of forward-looking initiatives such as AI and machine learning.
In addition, applications developed and deployed within this new agile environment "follow a different cadence than traditional application development," said Richard Chart, Chief Scientist at ScienceLogic. Common characteristics include "early deployment and rapid, incremental change."
The emerging agile data environment also will promote greater collaboration and interaction well beyond the boundaries of the data center.
Just getting started with AIOps and want to learn more?  Read the eBook, "Your Guide to Getting Started with AIOps"»