News Roundup, June 18, 2021: What's Happening in AIOps, ITOps, and IT Monitoring
On this day in 1950, surgeon Richard Lawler performed the first successful kidney transplant operation in Chicago, IL.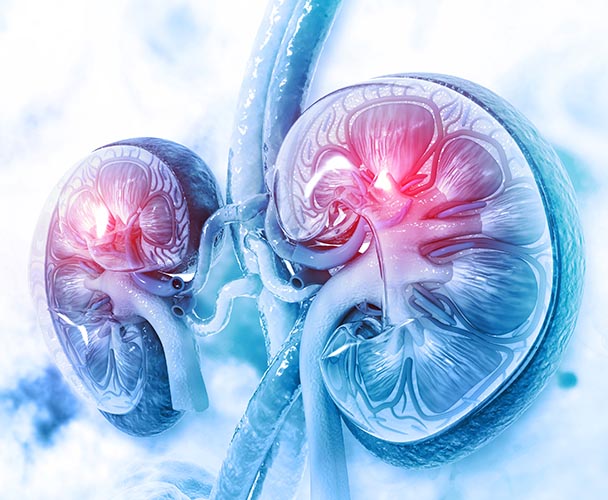 The recipient, Ruth Tucker was a 44-year-old woman. And although the donor kidney was rejected a few months later, the additional time from the transplant helped get her other kidney working properly. Speaking of using innovation to enable self-healing, here's the latest in AIOps,  ITOps, and IT infrastructure monitoring.
1. IT teams are left feeling overwhelmed by too many tools.
How many tools are too many in IT monitoring? An article in ITOpsTimes.com reported that some ITOps teams were feeling overwhelmed by too many options.
According to a new survey, a vast majority of respondents (95%) indicated that they use at least five tools daily. Half of the respondents said they used more than 10 tools. These numbers have the potential to change soon, as 37% reported they'd like to cut the number of tools they use by half in the next year.
Areas for improvement in tooling include the ability to:
Monitor hybrid, multi-cloud, and cloud-native infrastructure
Integrate data and automate incident response
Support business goals with relevant insights
The report also found that AIOps has been a focal point for tool modernization and consolidation because it acts as a sort of connective tissue for tooling. AIOps can provide insights across different tools for IT monitoring, service management, and process automation.
2. AIOps helps simplify IT.
In an article published in CIO.com, IT departments can be overwhelmed by the vast amounts of data they are tasked to manage but relying upon AIOps is making things much more feasible.
Data is the lifeblood of today's organizations, giving leaders insights that help them solve problems faster and make better decisions. But as information pours in from marketing, sales, contact centers, finance, and other business units, IT departments are becoming overwhelmed with the task of managing it.
The growing tide of information is raising IT expenses and causing important systems to slow down. In a Statista survey, more than half of businesses said application performance and latency have become major challenges because of exponential data growth at their organizations. Forty-one percent are having trouble keeping up with data storage needs.
Organizations can conquer these problems by using AIOps – the implementation of machine learning and AI algorithms to streamline IT operations. By taking over mundane tasks, organizing the flood of incoming information into a manageable flow, expanding remote capabilities, and providing actionable insights from aggregated data, AIOps is poised to revolutionize the way IT functions.
Sixty-two percent of IT executives say that among all technologies, AI has the greatest potential to significantly alter the way their business is conducted, according to the IDG/CIO Tech Priorities 2020 poll. Fifty-six percent of enterprises and nearly half of smaller businesses expect it to see AI have a sizeable impact in the next three to five years.
Here are some of the key solutions today's IT teams are deploying:
Robotic process automation
Anomaly detection and alerts
Diagnostics, predictive maintenance, and remediation
Remote capabilities
Capacity planning
By adding remote diagnostics and pay-as-you-go options to the mix, AIOps gives IT leaders all the flexibility they need to make sound decisions in a fast-changing world.
3. AIOps can add value to businesses by improving DevOps and SREs.
If an enterprise makes the correct choices, AIOps has the potential to deliver significant business value by enabling DevOps and site reliability engineering (SRE) teams to create better, more secure software, faster, as reported by TheNewstack.io.
Some organizations aren't leveraging AIOps correctly and are not maximizing their potential. Some rely upon "Gen 1" AIOps solutions — older tools that may have worked for the IT environments of years ago — contributes to this. These tools are out of sync with today's more dynamic multi-cloud environments, where changes happen too fast and production deployments occur too often for older machine learning algorithms to keep up.
AIOps can further accelerate this process, empowering DevOps and SRE teams to put higher-quality code into production and increase the throughput of their delivery pipelines.
There are two essential ways to integrate AIOps solutions into delivery automation: pushing data on deployment and configuration changes into the AIOps solution or pulling AIOps-supported answers to facilitate more data-driven decision-making around software delivery.
4. Here are 25 Kubernetes experts you should follow on Twitter.
According to TechBeacon, there are 25 Kubernetes experts you should be paying attention to. Whether you're just learning Kubernetes or are a seasoned container buff, you'll want to have the right resources available, such as tutorials and monitoring tools. This also includes following the right people on Twitter.
Here are three:
Software engineer, Google
As a software engineer with Google, Ali works on Kubernetes. He serves as a member of the Cloud Native Computing Foundation's technical oversight committee and is the co-creator of the Container Storage Interface (CSI). Ali is a seasoned conference speaker who delivers intriguing talks on topics such as Kubernetes design principles at conferences including KubeCon.
CTO, Cloud Native Computing Foundation
@cra
As the CTO of the Cloud Native Computing Foundation (CNCF) and the vice president of developer relations at the Linux Foundation, Aniszczyk is an open-source champion. He shares his passion for various open-source projects including Kubernetes with his over 15,000 Twitter followers. If you're looking for Kubernetes news, KubeCon updates, and more, Aniszczyk is a go-to source.
Head of open source, Cisco
@stephenaugustus
Augustus is a KubeCon chair as well as co-founder of the Inclusive Naming Initiative, which seeks to remove racist and harmful language from open-source and closed-source projects alike.  Augustus contributes to the Kubernetes community as the co-founder of the Kubernetes Enhancements Proposal, in his roles as chair for Kubernetes special interest group releases and as a chair of KubeCon.
Just getting started with AIOps and want to learn more?  Read the eBook, "Your Guide to Getting Started with AIOps"»