How To Reduce the Demands on Ops Teams to Satisfy Security & Compliance Audits
Customer Success,
Federal,
SL1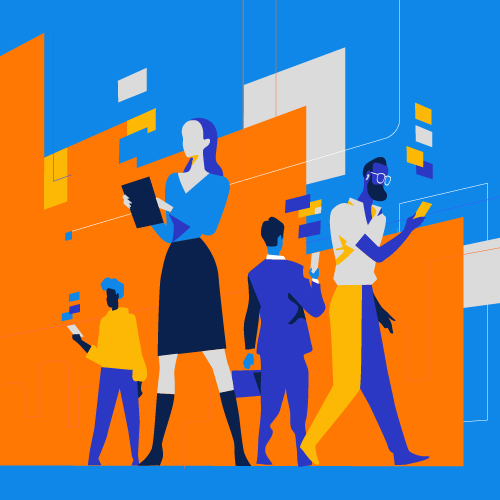 Working in compliance and risk management isn't for the faint of heart. It can be a labor-intensive, time-consuming, and thankless task. Some organizations treat compliance and risk as a standalone department, with a limited scope of oversight, even though compliance affects every aspect of operations, including IT systems, tools, and processes.
The lack of appreciation for the role of security and compliance audit means the process is often manual, inefficient, and time-consuming. Whether you're concerned about HIPAA, GDPR, FedRAMP, SOC 1 and 2, PCI DSS or any other combination of standards and regulations, the requirements are always changing, further complicating your ability to gather and harvest data for validation with your auditors.
The upcoming ScienceLogic webinar, "How to Reduce the Demands on Ops Teams to Satisfy Security & Compliance Audits," shows how IT operations can be a partner in the security and compliance audit process. In the webinar, Jeremy Sherwood, Vice President of Product at Opus Interactive, and our own Leslie Minnix-Wolfe, Vice President of Product Marketing share how Opus Interactive built a managed service for making the auditing process easier and automated with the ScienceLogic SL1 platform.
Stop the Insanity
Albert Einstein may not have had IT managers, CIS administrators, engineers, and auditors in mind when he said that insanity is "doing the same thing over and over again and expecting different results," but it can feel that way. Gathering data to prove regulatory compliance involves a lot of frustrating, redundant tasks, complicated by the need to gather that data from multiple, changeable sources.
Organizations will often address the challenge by adding staff to gather and analyze the data, but this doesn't solve the underlying issues that can prevent a successful security and compliance audit.
A Better Way
Spending a majority of your time gathering data is more than just inefficient. If you are not collecting all the data relevant to your security and compliance audit, your audit may be incomplete or inaccurate. Fortunately, there's a better way.
Recognizing that it could turn the discovery and data collection capabilities of ScienceLogic's SL1 AIOps platform to the task of its own security and compliance audit needs, Opus Interactive saw an opportunity to create a compliance-as-a-service offering that its clients in healthcare, financial services, retail, manufacturing, and any other highly regulated industry could use.
"We already had a lot of the data we needed in ScienceLogic's data lake. What was missing was the ability to connect that data with other data contained in log files spread across our environment.  We built an integration first, by mining log data from Sumo Logic. Sumo Logic, very much like Splunk and ELK Stacks and many other log management solutions, does a phenomenal job of data ingestion for a wide variety of log data sources," Sherwood explained. "Most of the data sources that go into compliance and audits funnel into log management solutions."
Compliance Packing Power
Because those data streams are massive, it's impossible to comb through them manually, and difficult to write the queries needed to extract all the relevant information, and so Opus built an SL1 PowerPack integration that mines Sumo Logic log data to enrich the SL1 data lake with compliance-related data from every component of the network, whether they be servers, firewalls, storage arrays, IoT devices, or any configuration item involved.
Once the data is collected, SL1's analytics come into play to provide context to the data and then extract meaningful insights that can be leveraged in your security and compliance audit process. You not only have a record of the necessary events that you need to capture for an audit, but you can better understand the real-time risk associated with who accessed what, when, and how; as well as who changed what, when, and how..
Those capabilities that traditionally help IT operations understand device health, availability, and risk are now being used to show compliance managers the details they need to understand potential security and compliance risk, allowing them to focus on the things that are most critical to the business, including customers, employees, and other stakeholders.
Compliance, Audits, Security, and Beyond
You don't have to be an Einstein to see that, with the right tools, you can simplify your security and compliance audit processes. Whether you're a healthcare organization concerned about HIPAA, a government agency struggling with FedRAMP, or a financial services organization struggling to align with PCI DSS, "How to Reduce the Demands on Ops Teams to Satisfy Security & Compliance Audits," including a number of demonstrations and use cases, will show how to make the process easier and automated with ScienceLogic SL1.