News Roundup, July 29: What's Happening in AIOps, ITOps, and IT Monitoring  
On this day in 1954, the first part of J.R.R. Tolkien's fantasy epic, "The Lord of the Rings," was published. The story takes place in Middle-Earth, following hobbits Frodo, Sam, Merry, and Pippin on their adventure to destroy the evil ring. In honor of this day, your quest is to get started on your digital transformation journey and read the latest news in AIOps, ITOps, and IT Infrastructure Monitoring.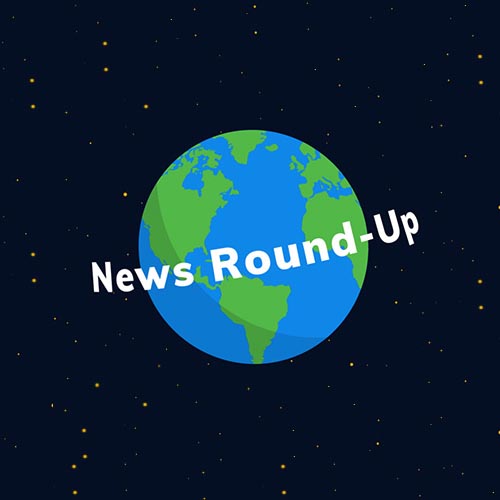 1.) The Department of Veteran Affairs (VA) turns to AIOps to mitigate tech issues across critical systems.
This article by Government CIO Media expands on how the Department of Veteran Affairs (VA) utilizes AIOps to improve the agency's IT network.
The VA is leveraging data and AIOps to better respond to and address unanticipated abnormalities in the agency's IT network. By implementing this model and leveraging lessons learned from previous system problems to proactively resolve future challenges, the VA has been able to detect abnormalities faster.
The VA's site reliability engineers, or SREs, make up the bulk of the agency's triage group. They help the VA understand where it can improve telemetry and coordinate with the VA's application performance monitoring (APM). The group also has an analytics team that is comprised of data analysts. This team is helping VA leverage incident data to better predict IT system challenges and avoid them.
One of the systems this group has supported is the VA's telehealth service. Prior to the pandemic, the VA received 1,400 calls per day. Now, the VA sees over 30,000 calls a day. The VA plans to leverage AIOps to improve and automate monitoring. By developing detailed triage processes, the VA can explain the steps it took to resolve abnormalities, then automate it.
2.) Artificial Intelligence (AI) is the key to keeping your digital services up and running.
This article by Forbes emphasizes the importance of using AI to keep digital services up and running.
It's no surprise IT had to adapt. IT service and IT operations teams traditionally responded to issues reactively, solving the same problems through manual means. With Predictive Intelligence, IT service teams can get off the reactive hamster wheel by letting AI identify and route issues. Using Predictive AIOps, IT operations teams can use AI to predict and prevent issues before they impact users. When you bring these two functions together on the same AI-enabled platform, magic happens in the form of preventing and resolving IT issues before they impact users or the business.
To build an effective auto-routing AI solution, you need access to a historical data set attached to processes that haven't undergone any recent significant changes. AI can then begin to use that data to learn and eventually predict which tickets go to which teams. With the right data and the technology in place, the next step to AI success requires a cultural shift. These three tips will help your organization embrace the cultural changes needed to adopt AI.
Set realistic expectations around AI by starting with a small pilot project to show value.
Collaborate with the process owner of the target team to align with their business imperatives and key metrics.
Focus on the overall experience from the end user's perspective, rather than the technology and functionality. Collect their feedback and adjust accordingly.
Throughout the process, you'll need to take steps to build confidence in your AI. By starting small and demonstrating the effectiveness of AI, IT teams often become AI evangelists, willing to help scale the power of AI more broadly across the IT organization.
3.) Here is why the future belongs to virtual data centers.
This article by Data Centre Review makes a case for AI-powered data center infrastructure management (DCIM) solutions.
Digital businesses of the future will need to embrace virtual data centers (DCs) while considering the complexities and high costs involved in managing them. This transition greatly benefits the providers in terms of costs, reducing human-prone accidents, and improving security and energy efficiency.
Traditional DCIM solutions today perform core infrastructure maintenance by developing models based on a predetermined, static, and homogeneous representation of self-contained DC infrastructures. Because of the unprecedented resource fluctuations that come with real-time services, there haven't been rules capable of real-time troubleshooting, asset management, or climate management developed yet. Real-time business services need DCIM solutions to tightly integrate with autopoietic and cognitive intelligence modules that can not only virtually move resources in and out of the infrastructure, but also help DCs self-monitor and self-manage resources and processes without downtime.
AI-powered, next-gen DCIM solutions enable closed control loops that automatically troubleshoot and rapidly resolve issues, eliminating the need for human intervention. Such DCIM solutions enable real-time digital business services to establish consistent global behavior even in the face of unprecedented fluctuations by utilizing high reliability, performance, security, and regulatory compliance to propel instant communication, collaboration, and commerce on a global scale. It's high time we start to lay foundations for lights-out, autopoietic data centers by integrating essential AI and ML capabilities into DCIM solutions. It may sound ambitious today, but they could become the solutions in demand tomorrow.
4.) Learn more about infrastructure and operations (I&O) trends in 2022.
This article by Grazitti has trends in Infrastructure & Operations for 2022
I&O teams are broadly responsible for the administration and management of technology, data, and information.
In recent years, their purpose shifted from solely delivering engineering and operations services to delivering products and services that help an organization drive its business strategy.
Better Management of data proliferation;
Leverage capabilities of digital natives;
Cyber security automation;
Management confluence; and
Preferred business acumen.
Here are some additional predictions for the future of I&O:
It will have a roadmap for creating technologies that enable 'anywhere' operations;
AIOps for IT operations and infrastructure integration with automation will be a significant consideration for the I&O teams; and
Investments in building a modern core infrastructure to bridge the gap between digital and physical infrastructure will be on the rise.
Just getting started with AIOps and want to learn more?  Read the eBook, "Your Guide to Getting Started with AIOps"»