News Roundup, December 17: What's Happening in AIOps, ITOps, and IT Monitoring
On this day in 1989, the animated series "The Simpsons" aired its first 30-minute Christmas special and is now in its 33rd season. "The Simpsons" holds the distinction for being the longest-running American animated series, American sitcom, and American scripted primetime television series. So, grab your favorite doughnut and catch up on the latest news in AIOps, ITOps, and IT infrastructure monitoring.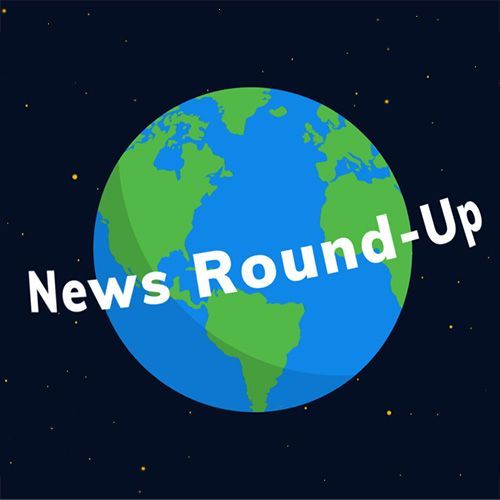 1. Discover the 2022 application performance management predictions.
This feature in APM Digest provides insights and predictions on how APM, AIOps, observability, and other related technologies will evolve and impact business in 2022.
ScienceLogic's own CPO, Michael Nappi predicts that AIOps will venture from the drawing board to the shop floor.
In 2022, enterprises will take big steps forward in their journey to AIOps. The catalyst: organizations must deliver comprehensive, service-level awareness that measures business outcomes by visualizing connections across the IT estate and existing SLAs. This will force a shift away from device-level performance; ITOps leaders will instead prioritize how they define and determine enterprise service health, availability and risk via automated, real-time dashboards that can gauge business and customer impact. Furthermore, AIOps initiatives will elevate and enrich multi-directional data federation in real time to improve data-driven business decisions. It will be vital to accelerate automations with enterprise endpoints and functional capabilities, such as DevSecOps and financial systems. Watch for 2022 as the year AIOps goes from drawing board to shop floor.
Other predictions include:
AIOps will be nimbler and find, fail, and fix problems faster.
AIOps will lead to self-healing via technology.
How full stack AIOps will be a big theme of enterprise networking.
AIOps will close silos between Ops teams.
The democratization of domain agnostic AIOps.
Closing the AI talent gap will yield more AIOps adoption.
AIOps will solve the staffing and skill gap.
AIOps may have some problems in the cloud.
AIOps will be dismantled, repackaged, and rebranded.
2. See how to leverage AIOps in the finance industry.
The finance industry is turning to AIOps to take it to the next level. Check out this article in InformationWeek to see how AIOps can help transform the finance business.
While many are keeping pace with consumers' demands for digital services, few organizations are implementing the advanced automated technologies that will help them stay competitive in today's digital era.
AIOps uses big data analytics, machine learning and automation to simplify how IT operations teams support and manage modern, decentralized IT environments. By automating mundane tasks, providing actionable insights, and predicting outages, AIOps tools help increase system performance and uptime.
In an industry where IT is no longer a support function but the foundation behind how services are delivered, service assurance is core to a company's success. And, in today's complex IT architectures, AIOps tools are the only path toward continuous service assurance.
Here are some of the innovative ways AIOps can help financial institutions compete in today's digital economy:
Deliver a superior customer experience.
Optimize operational efficiency.
Mitigate increasing cyberattacks.
With rising customer expectations, fierce competition, and growing cybersecurity concerns, companies in the financial sector need to increase attention on advancing their digital transformations and making investments in automated technologies like AIOps. These tools will provide a competitive advantage in delighting customers, streamlining internal processes, and fighting cyberattacks.
3. See how AIOps provides a path to fully autonomous networks.
An article in eWeek explains the top use cases for AIOps that include performance improvement, rapid threat detection, response times, network service optimization, and cloud app analytics.
AIOps combines machine learning (ML), behavioral ethics, and predictive analytics, and it involves massive amounts of telemetry information being generated by network devices. There are many automation tools out there that work well in static environments. But modern environments are not static and are constantly changing, which means organizations need tools that can keep up with the changes.
A new study found IT departments spend nearly 50 percent of their time monitoring app performance and network troubleshooting. It takes IT departments on average 30 minutes to fix and resolve customer-facing issues. That is a half hour of interrupted service.
A few key takeaways from the study are:
The era of AIOps is here. Companies that have not started looking into it yet need to start the process now, before they are left behind. Although AIOps can lower costs, it must be implemented for the right reasons, such as IT transformation.
While IT leaders recognize there is a problem, the findings do not reflect true use of AIOps. Many solutions claim to be AIOps but are rules-based systems. AIOps is a closed loop system, which takes incorrect data and feeds it back into the system to become part of the training set. This is what makes AIOps smarter over time. IT buyers need to be careful and make sure they are choosing the right solution.
AIOps requires both software-defined networking (SD-WAN) and secure access service edge (SASE). Companies should find providers that bring those together in a central place for automation. Most organizations trust AIOps to run their networks. However, organizations will not be fully autonomous until they move their network and security into software, which requires both SD-WAN and SASE.
There is a strong link between AIOps and SD-WAN. A non-SD-WAN network is not centrally managed or centrally orchestrated since data is siloed. SD-WAN provides the centralization needed to make networks more efficient. In the study, more than two thirds of companies (73 percent) identified SD-WAN modernization as a top investment and as a prerequisite for AIOps.
Next-gen enterprise networks are perfect candidates for AIOps, whereas legacy networks were not designed for it. SASE will have a larger presence in enterprise networks in the next two to three years. That is where AIOps will come into play. According to 70 percent of IT leaders, AIOps performs well in a SASE architecture.
AIOps is a journey rather than a destination. As apps move to the cloud, a digital transformation will take place within networks. Organizations are headed toward self-healing, self-managed networks and IT leaders are putting more trust into AIOps to help with day-to-day operations.
4. See how automation and cloud lead as influential data center trends.
Current data center trends, such as AIOps and automation, have been geared toward streamlining network management. This article in TechTarget goes over the trends and likely obstacles.
Since the beginning of 2020, IT departments have focused on migrating apps and data into the cloud, as well as bolstering remote access technologies to account for the massive uptick in remote workforces. One area that may have been neglected during this time is the private data center.
Now that the pandemic dust has mostly settled, IT leaders are looking at their data centers in terms of modernization and integration in hybrid and multi-cloud infrastructures. Teams that let their data center ambitions lapse for a period might find it useful to read up on enterprise data center trends and challenges.
Data center trends in 2021 consist of simplifying networks and the reduction of manual tasks performed by IT staff. A few ways teams work to simplify network management include simplifying cloud connectivity, automating network performance, and enabling AIOps.
Data center challenges, both new and old, still exist when enterprises attempt to upgrade private data centers with the latest technology components and architectures. Some data center challenges that network teams might run up against are the following: juggling legacy and modern network architectures, optimizing access and performance for remote workforces, and dealing with a shrinking pool of data center management.
All the multi-cloud connectivity, automated processes and AI will lead us down the path to data centers that require far fewer on-site IT operations staff to manage. Remote monitoring and management will replace on-site staff, and AI will eliminate many manual processes. What's left will be a data center infrastructure that is highly flexible, low maintenance, and scalable.
Just getting started with AIOps and want to learn more? Read the eBook "Your Guide to Getting Started with AIOps»