News Roundup, Aug 26, What's Happening in  AIOps,  ITOps, and IT Monitoring
On this day in 1682, English astronomer, Edmond Halley, first observed the comet named after him. Halley's Comet last appeared in the inner parts of the Solar System in 1986 and will be visible from Earth sometime in 2061. Speaking of visibility, here's the latest AIOPs, ITOps, IT Infrastructure monitoring, and observability.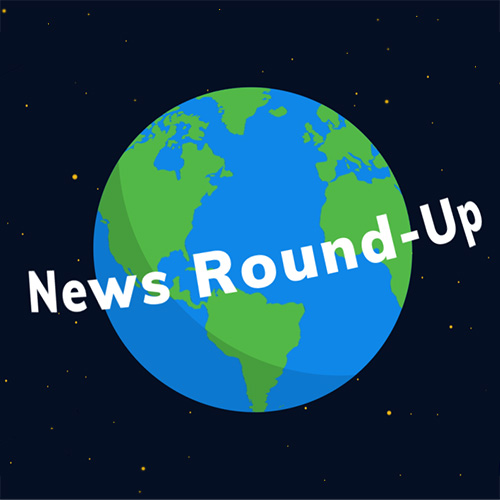 1.) Adding AIOps and DEM to SD-WAN optimizes user and IT experience.
This article by Network World explains the impact of enterprises adding AIOps and DEM to SD-WAN.
According to a recent Dell'Oro Group report, the SD-WAN market expanded by 35% in 2021, exceeding industry predictions. Its ability to provide rapid cloud on-ramp, accelerate access to applications, monitor and resolve connectivity issues, and maintain optimal user experience enables organizations to compete effectively in today's digital marketplace. And as SD-WAN usage matures, more and more organizations are using SD-WAN to interconnect clouds and data centers so applications and services can move more efficiently across today's distributed hybrid networks.
As connections between hybrid networks, users, and devices grow more complex, many IT teams struggle to monitor and manage them effectively. To address these challenges, new AIOps (Artificial Intelligence Operations) and DEM (digital experience monitoring) technologies have been developed to help organizations optimize their increasingly complex SD-WAN operation. These advanced technologies provide NOC teams with the tools they need to effectively:
Pinpoint network issues faster;
Accelerate troubleshooting;
Optimize network performance and resiliency;
Enhance operational efficiency;
Reduce tickets; and
Improve business outcomes for their ongoing SD-WAN operation.
Adding AIOps and DEM to SD-WAN creates a dynamic network capable of proactively identifying and addressing issues before users and systems are impacted. By proactively identifying potential risks and reducing the risk of downtime, organizations can effectively maintain productivity and user experience, enabling organizations to compete more effectively in today's rapidly evolving digital marketplace.
2.) Learn about the comprehensive impact and potential of AIOps in digital transformation.
This article by Express Computer does a deep dive into the benefits of AIOps and how it enables digital transformation.
The goal of AIOps is to build autonomous IT operations. The key difference between AIOps and conventional IT analytics tools is the automation component. AIOps or IT analytics is about finding patterns. With the help of machine learning, we can apply the computational power of machines to discover these patterns in IT data. Every enterprise has different needs and accordingly implements AIOps solutions. The four stages of AIOps involve:
Collecting raw data;
Aggregating it for alerts;
Analyzing the data; and
Executing an action plan.
AI and ML can be applied at various places in an IT domain. AIOps vendors can be generally categorized as domain-centric and domain-agnostic. These are common ways AIOps is implemented:
Pure play AIOps (Domain-Agnostic);
Data lake centric AIOps (Domain-Centric);
Monitoring centric AIOps (Domain-Centric); and
IT Service Management centric-AIOps (Domain-centric)
AIOps provides a solid way to turn the hype about AI and big data into a reality. From streamlining operations to increasing productivity to improving security, AIOps is the way to help you scale your IT operations to meet future challenges, making digital transformation as a strategic enabler of business growth.
3.) Here's why observability, security, and Ops are shifting left in the developer cycle.
This article by The News Stack makes the observation of how observability, security, and ops teams are shifting left in the development cycle.
A major trend sweeping our industry is to make common practices more "developer-friendly," mostly by trying to meet developers where they are and integrating those practices into existing developer tools. This trend is often referred to as "shifting left" — referring to the act of "pushing" steps from the right side of the software development life cycle (SDLC) to the left side. Since it's evident that giving developers more power in various parts of the SDLC yields tremendous benefits for both developers and the companies they work for, therefore observability is shifting left:
Developers are expected to own reliability, without the ability to ask questions in real-time;
The gap between development and production environment is wider than ever; and
Existing tools focus on operators, not developers.
4.) Observability tools help with legacy software.
This article by InfoWorld focuses on the mutual relationship between observability tools and legacy software.
One problem with code is that it's never truly static. It never just sits there. Anytime it hops the network, you're in mystery land. You have no more control over it. It's like your application can live in a pristine garden of Eden, but the minute you need it to be useful, outages can occur because you introduce complexity into the application.
The cost of finding and fixing problems in software goes up exponentially the longer it's been since you wrote it. As such, observability tools can be critical to helping fix problems in minutes by running code in controlled production, enabling developers to debug their legacy code soon after it's written rather than trying to decipher it months or years, or even decades later.
Both in terms of new legacy and old legacy, we're all living in a legacy world. We're moving from monoliths to microservices, shifting from disk to RAM, and doing many more things when we bump up against hardware or software constraints, or we spot opportunities to exploit new advances. For those dealing with systems that are years or decades old, it gets worse. Every system built in the last year has the same stuff, but every system that was built 5, 10 years ago, they're all old in different ways. Every legacy system is legacy in its own unique way.
Just getting started with AIOps and want to learn more? Read the eBook, "Your Guide to Getting Started with AIOps"»