News Roundup, April 17, 2020: What's Happening in AIOps, ITOps, and IT Monitoring
 Fifty years ago today, Apollo 13 returned to Earth after an on-board accident. They may have never made it to the moon, but the crew will be remembered for reawakening the Apollo program.
AIOps,
Cloud,
ITOps,
Monitoring

To commemorate, grab a tall glass of Tang, stream the 1995 Tom Hanks film, and prepare for the latest in AIOps, ITOps, and IT monitoring.
1. Successfully supporting the major shift to remote work boils down to the basics.
According to this article from ITOps Times, businesses typically plan for a physical event like an earthquake or a fire, where maybe 30% of their workforce will be impacted. But they don't plan to have 100% of their employees working remotely for an unforeseeable future. But now that businesses are in this situation, they have no choice but to go forward and find alternative ways to do things.
The challenges a remote workforce presents include connectivity, end-user technology availability, collaboration tools, digital preparedness, business process dependencies, geographical dependencies, and shifts in actual business process criticality or need.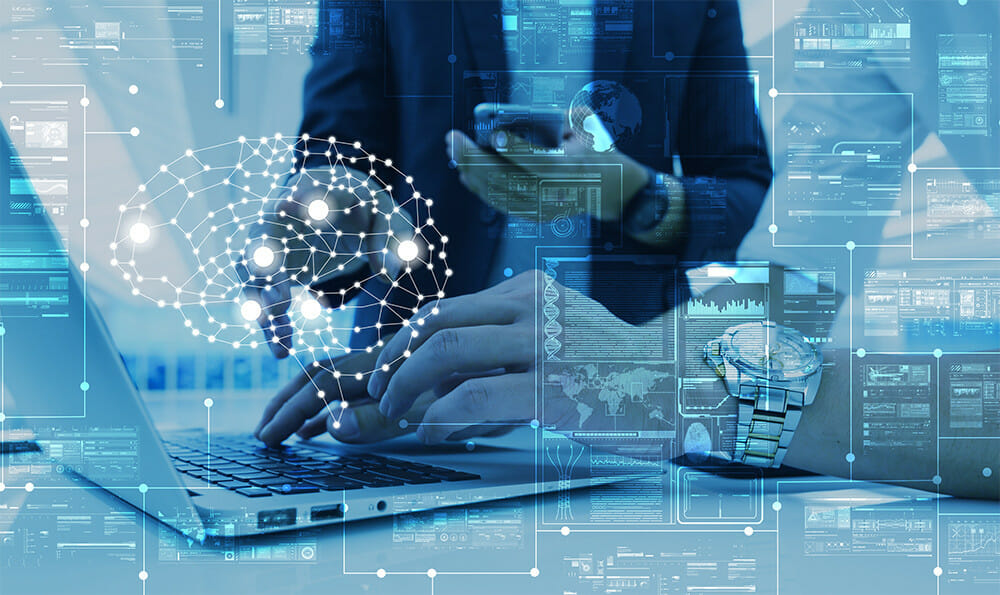 First, businesses need to be broken down into simple sections and figure out what are the most important business services they have, what are the things that are impacted, and how they can protect and drive revenue. And they need access to key technologies, business apps, and telephony services.
It boils down to the basics: connectivity, collaboration, application access, and security. Connectivity doesn't necessarily mean having a VPN in place, but it means making sure remote workers have internet access and devices to work with systems in the first place.
Once you figure out what data and other critical services you need to protect, you need to start having a conversation on how people can access that. Businesses have to start to tier their employees based on criticality. Who are the people that are the most critical to making sure these services run and support the business. And then you provide them access at different times of the day depending on their tier.
2. AIOps is transforming application monitoring.
Application monitoring using AIOps is the key to acquiring visibility across an enterprise's application stack, from the application layer and underlying infrastructure to third-party API services, web servers, and databases.
According to an article in APM Digest, whether your IT infrastructure is on-premises, in a public or private cloud, or a hybrid model, by tracking and reporting performance in real time, IT teams can ensure applications perform at peak efficiency—and guarantee a seamless customer experience.
What tasks can AIOps perform to acquire actionable data?
Discover the data—This means gathering data across the enterprise's network and infrastructure to take stock of its potential impact on applications, and then taking a top-down approach to gain insight into individual applications, their operational environments, and their business functions.
Put the data into context—Once your data is accurate, complete, relevant, and consistent, it must be contextualized to deliver insights that drive recommendations and automated actions. An unclean "data swamp" that is full of unstructured garbage is of little help to an IT team.
Act on data-driven insights—Application monitoring solutions that reside in the operating system and provide code-level performance, tracing, application topology mapping, and tracking can provide both incident automation and data-driven recommendations that enable IT teams to prevent issues and preempt the occurrence of potential backend outages.
3. Combining artificial intelligence with SD-WAN can transform network operations—enabling automated operations and business agility.
SD-WANs are used to increase application availability, reduce costs, and can improve performance. AIOps infuses machine learning (ML) into ITOps to increase the level of automation—reducing errors and enabling businesses to make changes at digital speeds. According to this article from NetworkWorld, combining these two technologies will transform network operations.
Why? Because administrators can use their time to focus on strategic initiatives instead of fixing problems. After all, 90% of the time taken to fix a problem is spent identifying the source, according to ZK Research. And now that applications reside in the cloud and can run on mobile devices, increasing complexity, identifying the source of a problem has gotten harder. Combining AIOps and SD-WANs can give you the ability to spot even the smallest anomaly, even if it hasn't yet begun to impact business.
Although SD-WANs are designed so that all routing rules are managed centrally by administrators and can be transmitted across a network, combining the two technologies takes it a step further—enabling administrators to anticipate problems before they happen through fault prediction. It may even adjust network glitches on its own before users are affected, which can improve network performance.
4. Combining AI and ML is making cities smart.
According to this article from Technopedia, AI and ML are growing up each day as a more integrated part of our cities' future landscape—with a specific focus on the utilities sector. Together with the energy sector, the utility vertical can save between $237 billion to $813 billion USD from intelligent automation at scale. Utility has been experimenting with the following AI/ML use cases:
Smart Energy Metering:Smart meters are an application of AI and ML which hold high potential in the energy and utilities field. AI, ML, and IoT form a crucial component of the government's vision of smart cities and smart industrial zones.Cities provide a wealth of information that can be captured using IoT devices in real time, including energy consumption. Power inputs can be adjusted automatically, leading to important savings, more secure supplies, and fewer outages.
Accurate Predictions & Forecasts:One of the most frequently implemented applications of AI in nearly all industries and sectors, is the ability to make accurate forecasts and develop reliable prediction models.Many energy and utility companies are using AI models to make these products accessible and interesting enough to consumers and governments and predict their uptake. In combination with IoT and big data, AI can analyze potential demand, typical pricing and government rebates which may affect the price, industry trends, as well as other social and geographical factors.
Reinventing Agriculture:ML brought massive changes in agriculture and has already started revolutionizing this sector. Although the current AI use cases in agriculture are too many to be listed, it already brought a new level of scalability.Smart flying drones are used to collect massive amounts of environmental data about fields and crops that is later fed to smart machines. No humans can process this amount of data and find the patterns that are instead clear to the AI.

Machines are able to analyze data in real time and make complex decisions on the spot, such as choosing which fertilizer to use, when to switch on irrigation, and improving overall efficiency and sustainability.
Just getting started with AIOps and want to learn more? Read the eBook, "Your Guide to Getting Started with AIOps">