News Roundup, October 30, 2020: What's Happening in AIOps, ITOps, and IT Monitoring
On this day in 1990, Britain and France completed the "Chunnel," a railway tunnel connecting Folkstone, UK to Calais, France beneath the English Channel at the Strait of Dover.
AIOps,
Cloud,
DevOps,
ITOps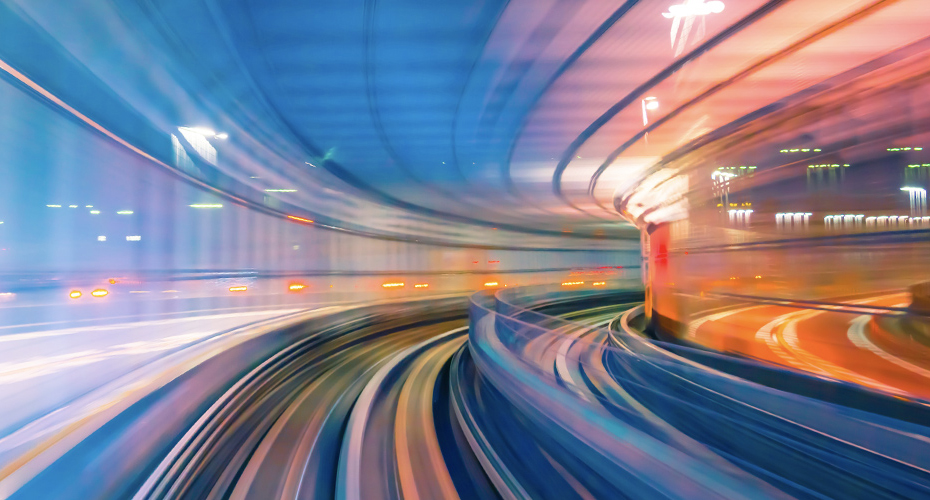 In development since 1802, the Chunnel project finally broke ground in 1987, taking 13,000 workers to build the 31.4-mile tunnel, 23.5 miles of which run undersea, making it the longest of its kind in the world.  And speaking of using modern technology to connect people and places at machine speed, here's latest in AIOps, ITOps, and IT infrastructure monitoring.
1. COVID-19 has increased the hunger for AIOps in the IT landscape.
According to Analytics Insights, the global AIOps market is expected to grow to US$237 billion by 2025. This implies that the IT sector strives to move beyond the static and predictable physical systems that have dominated the space for decades to a software-defined resource environment that changes and reconfigures with market demands. Even analyst firm Gartner asserts exponential boom with businesses scrambling to understand and meet the new requirements spurred by the pandemic. In fact, Gartner estimates that the average enterprise IT infrastructure generates two to three times more IT operations data every year.
AIOps can analyze data about the current IT processes in the DevOps workflow and extracts significant events related to slow-downs or outages, using AI and machine learning. It detects inefficient patterns in the development or deployment workflow. It also helps DevOps teams to manage the growing need for DevOps services within an organization. Furthermore, AIOps provides visibility into performance data and dependencies across all environments, identifies error patterns proactively, and automatically alerts IT, staff to problems, their root causes, and recommended solutions. AIOps also removes noise and distractions, which enables IT personnel to focus on essential issues rather than distractions from irrelevant alerts.
2. "Human-less" data centers are making their mark.
According to this article in Information Week, the possibility of a "lights out" data center model has been debated within the IT community for over a decade. But after the COVID-19 pandemic forced data centers worldwide to function with skeleton crews or even no on-site personnel at all, the concept is gaining greater attention, helped along by the growing availability of sophisticated monitoring and management tools.
IT organizations prepare themselves for a bold future of a human-less data center by:
Considering Artificial Intelligence (AI): AIOps promise intelligent anomaly detection and even automated response.
Getting skilled: Hone your automation and orchestration skills, especially around working with RESTful APIs.
Failing gracefully: Accept that failures will happen and plan to handle them in a hands-off fashion through proper design and architecture.
3. Observability with AIOps, helps Dev teams meet end-user expectations while cleaning up the dev process.
According to DevOps.com, observability—or making  your data readily available from a system that you want to monitor—enhanced through AIOps—enables Dev teams to automate their monitoring. This automation can include applying AI/ML algorithms to all data; eliminating noise; detecting anomalies; correlating relevant metric anomalies, traces, changes and log events triggered by incidents; using contextual data to surface incidents; and identifying probable root causes of those incidents. This gives the teams a more complete picture of what's happening in their systems, where the bugs are and how to resolve issues quicker, ultimately speeding the development processes overall.
With observability with AIOps, Dev teams can actually build systems faster by finding problems earlier, cutting out the time-consuming process of retroactively fixing mountains of problems after the product has already shipped. On top of that, finding these problems earlier ultimately leads to more reliable services—and reliable services mean happier customers. When the product actually works the first time around and there's a system in place to find and fix evolving issues, there's less legwork to make customers happy.
4. There are four ways data center operations can adapt to the cloud era.
According to TechTarget, Gartner predicts that by 2025, 85% of infrastructure strategies will integrate on-premises, colocation, cloud and edge delivery options, compared with 20% in 2020. While the traditional data center may not be dead just yet, it's certainly morphing. Its role will soon be relegated to that of a legacy holding area, dedicated to very specific services that cannot be supported elsewhere or supporting those systems that are most economically efficient on-premises.
As businesses shift to a distributed digital infrastructure, infrastructure and operations (I&O) leaders should evolve for this new era by:
Choosing data center versus cloud workloads
As organizations are making decisions about shifting to the cloud, the primary concern of I&O leaders should not be whether to adopt cloud or not. Instead, I&O must focus on determining which workloads make the most sense to migrate to the cloud and which will have the most benefit to the business. Determining the right workload to migrate, at the right time, for the right reasons, to the right provider, will be the key to success over time.
Selecting the right service provider partners
The new digital ecosystem is developing in conjunction with key service providers. When selecting a service provider partner, begin by agreeing on the business-related benefits that can be attained for each application workload and its associated data. These benefits can include reduced latency, improved customer experience, stronger service continuity and compliance with data residency requirements, among others.
Investing in hybrid IT tools
As enterprises move toward hybrid digital infrastructures, one of the key pain points will be operational processes and tools. In highly distributed environments where a workload could be anywhere, I&O remains responsible for both the assets and the end-user experience. I&O will, therefore, need tools to actively monitor and manage any asset or process, anywhere, at any time.
Focusing on critical skills versus critical roles
I&O leaders are faced with a seemingly impossible challenge: to develop their data center team's skills in a way that delivers against business demands while navigating a new and unfamiliar level of infrastructure complexity. They cannot afford to lose staff, yet they have restrictions on adding new headcount when they feel like 10 times as many resources are needed, especially those with institutional knowledge.
Just getting started with AIOps and want to learn more? Read the eBook, "Your Guide to Getting Started with AIOps">