Blog, Customer Stories
October 29, 2020
Cisco IT: A Transformational Journey to AIOps
Cisco IT wanted to digitally transform their IT operations. They looked to ScienceLogic for help. Learn about their challenges and the successes along the way.

Your IT infrastructure is the backbone of your organization; you rely on it to carry out your mission. When disruption is all around and resilience is an imperative to success, the role technology plays in your organization is more vital than ever. Even if your business doesn't have a per-minute run rate of $2 million, like Cisco IT, the stakes are just as high. And so, as you look to transform your organization's digital operations to get more from your investment in technology and build a bridge to what's possible, the experience of an organization like Cisco IT can serve as a template for your own journey.
In a new ScienceLogic webinar, "Cisco IT: A Transformational Journey to AIOps," Becky Ransdell, Cisco IT senior product marketing manager, takes us through the company's digital transformation, describing why the company needed to take its IT operations management (ITOM) strategy in a new direction. Ransdell relates the process Cisco IT used for evaluating and adopting a new IT operations platform and offers some key results that the company has achieved thus far by using AIOps as the foundation for not only bringing its capabilities up-to-date but as a launching pad into the future of IT.
A Decade of Legacy Tools
Ransdell describes Cisco IT as a complex amalgam of 200,000 devices and applications, eight production stacks across eight data centers, located in three different geographical regions. To know fully what's going on across an estate that large and diverse means that everything needs to be monitored as a single, interconnected environment. Until recently, the ITOM team had been using a mix of homegrown tools, accumulated over the course of a decade, to do the job. But as the company moved toward tech like ACI, cloud, Dockers, Kubernetes, and containers in a multi-cloud environment, it became clear something had to change.
The status quo was hindering performance, reliability, and innovation, and so Cisco IT launched a six-month proof of concept project involving ten different ITOps solutions and ten different internal teams to determine the right direction for IT transformation. The project generated over 300 metrics and more than 400 user stories that pointed to ScienceLogic and the SL1 AIOps platform as the best fit for monitoring Cisco IT's expansive infrastructure. With the decision made, Cisco IT took a "crawl, walk, run" approach to deployment, integrating with ServiceNow for both IT asset management (ITAM), IT service management (ITSM), and for keeping the configuration management database (CMDB) current and accurate.
Delivering Availability and Reliability Today
Applications are integral to your business and, in fact, are the business for many organizations. It's all about connecting people, places, ideas, and things, so whether your IT estate is on-premises, in the cloud, or operating in a hybrid environment, you have to be able to build, deploy, and access applications quickly and securely—and give assurance to the user that the applications they rely on are going to be available and responsive when needed.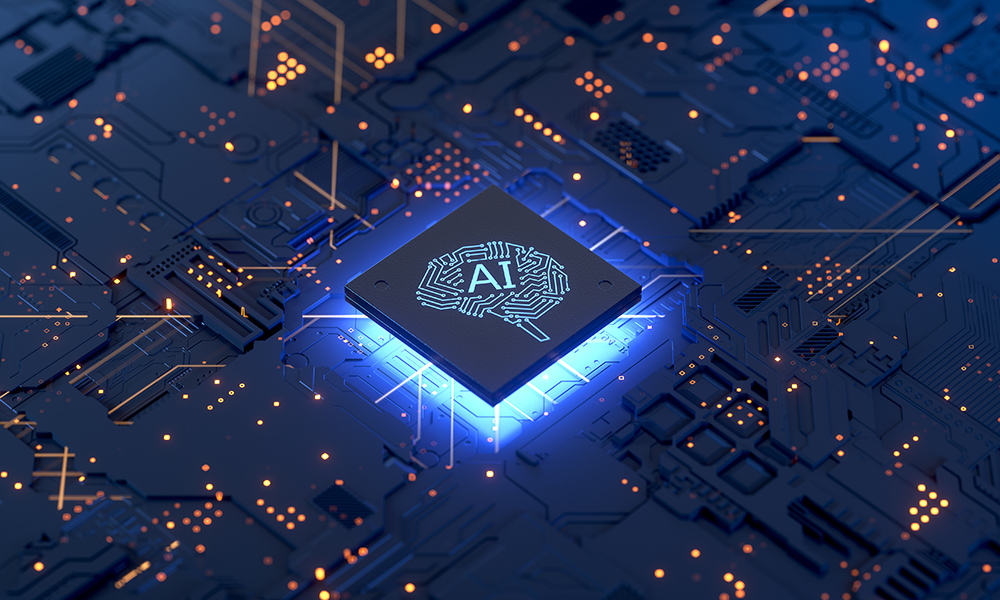 Achieving that level of reliability requires complete visibility into the IT environment, across clouds, and into applications, while accounting for all your devices; then drawing performance data from every configuration item and normalizing it all in a common data model. That's not possible with legacy ITOps, thus necessitating the shift to AIOps from which Cisco IT says it is assimilating large amounts of data from every element of its infrastructure. That data is the basis by which the organization now draws insights informing action, and it's just the beginning. Cisco IT's goal is to build automation and get to the point where they are able to be more predictive in event response and maintenance, remediating issues before there's a customer impact.
A Platform for the Future
Having begun the journey to IT transformation with the SL1 AIOps platform, Cisco IT is now able to consume and analyze all the data its infrastructure generates, leveraging artificial intelligence and machine learning-driven insights to support better decision making as well as a data-driven unified framework and real-time service visibility. And as applications, particularly business critical applications, move rapidly into the cloud, SL1 AIOps ensures complete visibility of those applications so that whether they are in AWS, Google Cloud, Microsoft Azure, or any other public or private cloud they can be optimized, resilient, and secure.
What began with a focus on up-down availability has since progressed to ensuring availability and optimal performance for applications. From there, Cisco IT is building toward the automation of tasks like ticket enrichment with troubleshooting data and event remediation. Ransdell says the key is to start with a focus on functionality before progressing to more sophisticated operations and capabilities. That way, you build credibility with stakeholders who will become allies in achieving your goals.
If you want to learn more about Cisco IT's experience with AIOps and the ScienceLogic SL1 platform and hear an insider's perspective of what it takes to succeed on a journey of IT transformation, check out the new webinar, "Cisco IT: A Transformational Journey to AIOps."