News Roundup, August 13, 2021: What's Happening in AIOps, ITOps, and IT Monitoring
On this day in 1889, William Gray patented the first coin operated telephone with the first model installed at the Hartford Bank in Connecticut.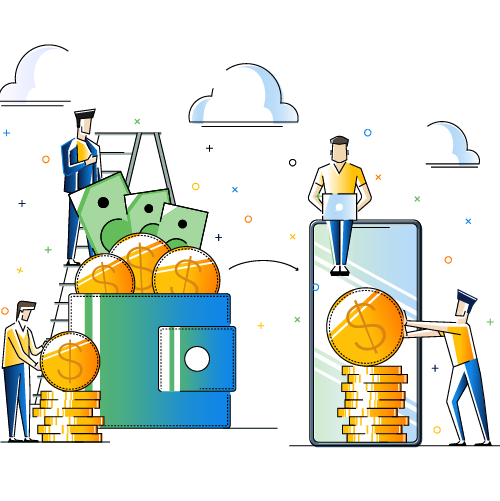 There aren't too many around anymore, but Gray wanted to make sure everyone had access to a phone. So let's take a moment to remember William Grey by checking out the latest in AIOps, ITOps, and IT infrastructure monitoring on your cell phone.
1. Learn the top ways enterprises apply AIOps for network management.
Organizations that utilize AIOps to rapidly identify potential network problems and fix them as quickly as possible are known to save valuable time, money, and resources. This article in eweek.com shows you how to best use AIOps for network management.
AIOps uses artificial intelligence to find and understand patterns and identify anomalies within large, complex data sets. According to Gartner, "AIOps combines big data and machine learning to automate IT operations processes, including event correlation, anomaly detection and causality determination."
The key ways that AIOps-driven approaches benefit NetOps teams include:
Prioritizing cases to detect anomalies
Eliminating security threats as quickly as possible
Using automation to allow experts to shift focus on areas that require human intervention
Managing high volumes of alerts to bring serious security issues to light
Speeding MTTR
Deploying AIOps through Wi-Fi and WAN infrastructure
Understanding that AIOps is all about the data.
With new tools come new skills for NetOps teams to learn, such as data management, AI knowledge and algorithm development these teams and companies streamline workflows, better interpret data, and efficiently and securely manage the network.
2. Here's how to understand DevOps observability from code to cloud.
According to an article in The New Stack, it is essential to strictly monitor and observe metrics, logs, analytics, and datasets associated with the infrastructure performance to optimize system dependability—therein lies observability.
It wasn't long ago that everything was siloed in the realm of software development, but advances have allowed to close the communication and communication gaps.
Observability helps organizations by providing them with solid indicators that let them pinpoint their infrastructure and system problems so they can begin resolving them during the most efficient phase possible. Monitoring was given less importance, and nobody knew what was happening between and within these systems.
Observability can be divided into three fundamental pillars of logs, metrics, and traces:
Logs capture many immutable events of a system along with time that is used to understand the irregular behavior of the system to know what went wrong. The format of the logs should be in a structured way, such as JSON.
Metrics form the foundation of monitoring; they are nothing, but a measurement approach used to know the amount of memory used by the system, method, and the number of requests handled by a service per second.
Traces are those minute details of a request that let you know what caused the system errors and present the bottlenecks in the system performances.
Not every application requires observability, but it becomes crucial for critical applications to gauge performance, stability, and analysis. As a result, observability has become a necessity in the DevOps industry.
3. Learn six key things about AI/ML workloads in containers.
When using AI and ML it is essential to know about a few issues. An article published in The Enterprisers Project explains the six things you must know in advance when dealing with workloads in containers.
Two of today's big IT trends, AI/ML and containers, have become part of the same conversation at many organizations. They're increasingly paired together, as teams look for better ways to manage their AI and ML workloads – enabled by a growing menu of commercial and open-source technologies for doing so.
The needs of a SecOps system are to collect, correlate, and assess data gathered from every corner of the network to detect and investigate anomalous behavior and then respond promptly to thwart an attack before any damage is done.
This article elaborates on:
The critical challenges of managing today's networks including evolutional changes pertaining to operational requirements, rapid expansion along network edges, changes required to the recent remote transformation, and growing compliance needs due to the increasing need to accommodate the new volume and complexity of data included in SecOps.
Rethink SecOps by building a uniform platform, maintaining strict access and control, and properly utilizing AIOps.
Make sure your system is scalable and made to evolve for the future.
With a system in place that incorporates all these key points, organizations can confidently build the network they need to compete effectively in today's digital marketplace.
4. Establish trust in multi-cloud environments.
According to DevOps.com, the distributed nature and complexity of modern apps have made it extremely difficult for organizations to maintain trust and compliance across multi-platform, multi-cloud environments. Each cloud service provider (CSP) has a different offering for infrastructure-as-a-service (IaaS) or their own platform-as-a-service (PaaS) with varying capabilities and APIs.
Not only are these APIs incompatible (with the exception of Kubernetes if no vendor extensions are used), each infrastructure and platform are treated and managed in silos. These silos act as an isolated and non-overlapping administrative boundary, preventing cross-boundary visibility and trust between microservices.  This makes it much harder for enterprises to know and consistently remediate their security posture across clouds and platforms, opening them up to attacks.
To solve this problem, organizations are extending enterprise security controls to cloud environments. The problem is that application teams and security teams have traditionally had competing goals—agility versus risk and control—and security operations have not evolved at the same pace as application operations. This creates friction between the teams and forces application operation teams to make a choice:
1) Slow down application delivery and operations to reduce risk and miss out on the transformative benefits of multi-cloud.
2) Continue to develop and ship applications as quickly as possible without considering security and compliance.
The article dives deeper into the following concepts:
Integrating zero-trust into the application delivery cycle.
Understanding the use of a connectivity and security platform with trust being broken down further into:

Baselining trust,
Establishing trust,
Enforcing trust,
Dynamically adjusting trust, and
Extending the trust model to the edge.
Modern applications are transforming how business works by enabling agility and real-time decision making, but they will never reach their full potential unless application teams work with security teams to protect users, data and applications in multi-cloud environments. It's clear that organizations need an evolved security model that application teams can use to seamlessly establish trust and orchestrate application segmentation across multi-cloud, multi-platform environments. Service meshes can provide the visibility and control needed to establish and continually evaluate trust.
Just getting started with AIOps and want to learn more? Read the eBook "Your Guide to Getting Started with AIOps»