Blog, Customer Stories
August 17, 2021
Modernizing ITOps for Our Nation's Healthcare Agencies: GDIT & ScienceLogic
If the last year has taught those of us at ScienceLogic anything, it is that we underestimated how much our customers and partners relied on us. It's understandable, really, since no one could have anticipated the pandemic-driven chaos, and how it would push IT to its limits—and beyond.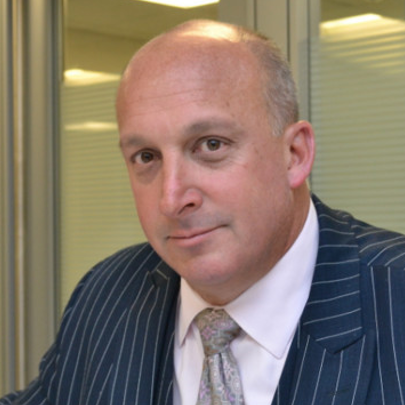 The good news is that we also learned that, even under the most extreme conditions, the ScienceLogic SL1 platform was more than up to the task. Enterprises that adopted SL1 as the foundation for their digital transformation prior to the pandemic were able to make the necessary adjustments to a distributed work model seamlessly. The disruptions that occurred as computing resources suddenly shifted were quickly detected, contextualized, and remedied thanks to SL1's real-time discovery and monitoring capability, data normalization and operational data lake, and tight integration and workflow automation with complementary IT operations tools.
Every success story we've heard from the field has given us cause for pride in our work. Some stories stand out.
PJs and Pink Bunnies
General Dynamics Information Technology (GDIT) is one of the largest U.S. government systems integrators, with 50 years of experience focused on supporting civil intelligence and defense agencies, as well as the commercial side of General Dynamics Corp's aerospace and defense operations. GDIT has a global workforce of 30,000 employees–20,000 of whom hold security clearances. GDIT is also a ScienceLogic partner.
During ScienceLogic Symposium 2021 Gary Slebrch, ATLAS (that stands for All Things Large And Small) Portfolio Director for GDIT, talked about how adopting a transformation approach to IT-based on AIOps with the ScienceLogic SL1 platform at its core, was essential to GDIT's response to COVID-19, and how it played a crucial role for more than one federal agency that found itself in the pandemic spotlight.
Slebrch said that AIOps was a vital component to IT operations organizations responding to the unexpected. "Who would imagine a year ago we'd all be sitting at home working in our houses in our PJs and pink bunny slippers?" Slebrch said. And for GDIT, once things went sideways, the focus was not only on ensuring all remote assets had connectivity, but also maintaining reliability, security, scalability, and an excellent user experience.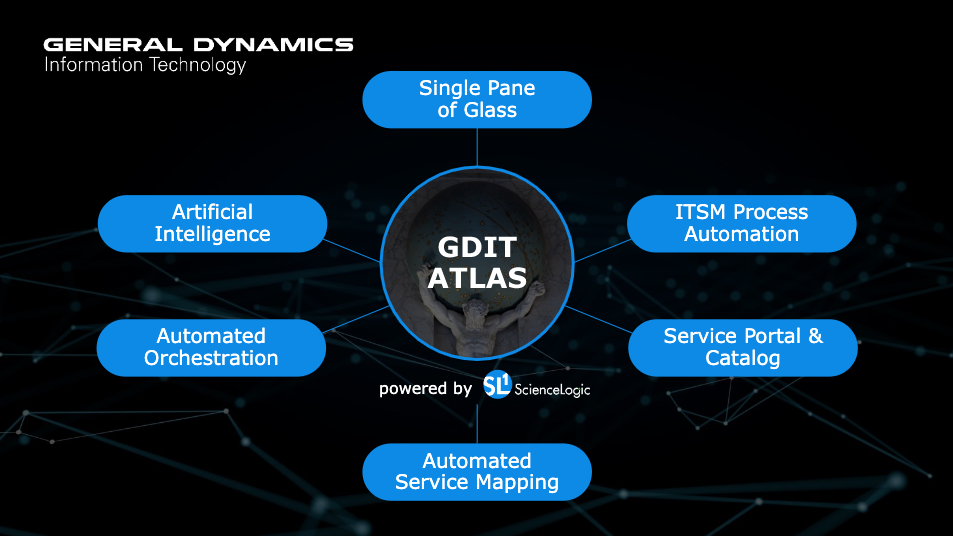 SL1 Transforms IT Operations
"ScienceLogic has done a good job of putting it all in one place, giving us wonderful views of what's happening, supporting fast response, and ensuring faster resolution and faster support for our customers," Slebrch said. "It allowed us to transform IT operations over a short time last year."
It wasn't just a matter of keeping his own organization's IT assets up and running, but being able to do the same for GDIT's customers. That response was especially important for one of GDIT's government agency clients: the National Institutes of Health (NIH).
Among the organizations under the NIH umbrella is the National Institute of Allergy and Infectious Diseases (NIAID), the agency at the center of the U.S.'s response to the pandemic. GDIT worked closely with NIH to ensure all of its constituent organizations, including NIAID, were online and able to do their jobs.
Avoiding Catastrophe
Jason Boig, Senior Operations Manager for the NIH said that they went from a workforce that was 95% in the office to 100% remote over a weekend. The strain that shift put on IT could have been catastrophic, but his team had already built around SL1. They made the transition as smoothly as could be expected.
"We had ScienceLogic integrated into our other tools like ServiceNow, making sure that we were getting information quickly, and we had many dashboards to give our NOC (network operations center) a 'single pane of glass' view into all the different environments, all of our different buildings," Boig said. Those buildings included both GDIT's main campus in Reston, Virginia, and facilities it maintains around the world. "We have many of our environmental controls, facilities, things like that, so we had to build a lot of visibility for them into our environment, to show both your traditional switches, routers, servers, but also access panels to our VPN infrastructure."
Visibility into NIH's VPN infrastructure was critical for allowing the company's NOC to see what's going on moment to moment and ensure computing resources were allocated as needed to maintain service reliability.
A Workhorse for IT Operations
ScienceLogic's SL1 platform was at the heart of GDIT's work supporting NIH's mission by keeping its technology estate running reliably, and at peak efficiency. Slebrch said that SL1 went well beyond IT operations monitoring, and was critical to several key IT operations functions, including:
Delivering automation runbooks and data center automations;
Ensuring service visibility within Azure, Amazon, Google, IBM, and Oracle clouds;
Correlating events to drive event suppression, incident reduction, and faster incident response;
Topographical mapping of IT assets and dynamic updating;
Maintaining an accurate CMDB in real time; and,
Automating tickets and lowering mean time to resolution (MTTR).
In total, SL1 was GDIT's workhorse, ensuring the health, availability, and reliability behind every service, application, and device in GDIT's estate, and also for their customers.
Going Beyond the Expected
"Many ITOps and AIOps tools do the basics of operations monitoring," Slebrch said. "ScienceLogic has the integration with other things that really makes a big difference. That's where the SL1 platform, excels—at having the connections, the data integration, and the automation functionality."
Learn more about why GDIT and NIH chose to partner with ScienceLogic>