IT in Motion – ScienceLogic Symposium
Symposium 2019 is the premier thought leadership and education event for business and IT professionals.
Automation,
CMDB,
On the Road,
SL1

Join us in Washington, D.C. from April 23-25 for Symposium 2019, our signature three-day learning and networking event where we bring together the entire ScienceLogic global community to connect and share best practices as well as industry insights.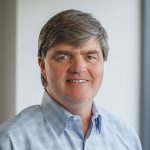 This year, our theme is centered around IT in motion –a fitting narrative given how our industry is built on speed and fluidity. Where success was once measured by minutes, then seconds, today's golden standard is milliseconds, and there's an expectation of immediate returns and responses.
To meet real-time expectations, organizations are rushing to adopt the newest technologies and integrating third-party cloud resources to gain an edge. But with so many moving parts, companies are having a difficult time maintaining performance visibility across the entire stack – an increased complexity side effect of IT in motion.
If all of this sounds familiar, you aren't alone. Across the globe, I'm hearing from CEOs, CTOs, IT Ops, Dev Ops, and countless others who find themselves under extreme pressure, trying to figure out how to manage their distributed infrastructure and applications in an unyielding quest to exceed expectations.
Against the overall theme of IT in Motion, this year we're featuring subject matter experts and customer-led breakouts in six core topic areas that assume the backdrop of multi-cloud.
These topic areas include:
Artificial Intelligence for IT Operations (AIOps)
Modern IT Monitoring
ServiceNow & Incident Automations
App Management
Managed Services
"Logician's Corner" – Hands-on opportunity to engage with product owners exhibiting demonstrations as well as one-on-one interaction with engineers
In addition to discussing industry issues at Symposium, we'll also provide company updates ranging from how the ScienceLogic SL1 Platform is being leveraged to solve the most challenging infrastructure and application management issues, to detailed technical sessions and a look into our roadmap and future vision.
To register for Customer Symposium 2019, please visit https://symposium.sciencelogic.com/
I look forward to seeing you in April!