How to Build Your AIOps Business Case
The Great Resignation comes at an inconvenient time for IT leaders. Needing to accelerate plans for IT transformation because of the pandemic, organizations required more digital technology and services to support the shift to a hybrid workforce. Unfortunately, now organizations are struggling to find enough IT employees—with the right skill set—obstructing these digital transformation initiatives.
AIOps,
AIOps Value Calculator,
ScienceLogic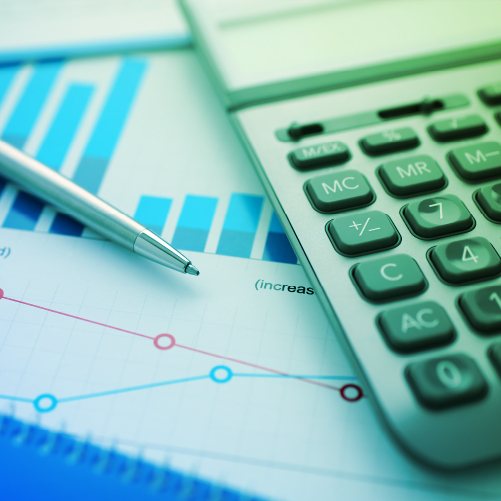 Organizations are looking to AIOps, or artificial intelligence for IT operations, as a solution to address these issues. But what does AIOps actually mean? With so many definitions circulating around the IT universe, one of the challenges that organizations have is they don't know what AIOps is, and they don't know how to justify the investment in an AIOps solution. It's something new. It's something different. And what it is isn't exactly clear.
That is why we've created the AIOps Value Calculator to help organizations like yours demonstrate, justify, and realize the tangible value of AIOps investments to both senior management and other key business stakeholders.
What AIOps Means According to ScienceLogic
AIOps combines data, machine learning/analytics, and automation to drive efficiencies in IT operations and deliver better business outcomes.  By providing intelligent, actionable insights that drive a higher level of automation and collaboration, ITOps teams can avoid IT effort, increase productivity, and liberate staff to focus on strategic business initiatives.
Here are the six most common benefits of implementing an AIOps solution:
Reduce Incident Noise: Reduce manual work to create and route tickets for alerts that are not important or non-actionable so you can redirect the time saved to more strategic priorities.
Reduce Number of Major Incidents: Reduce the number of service impacting incidents so you can redirect time spent in war rooms troubleshooting/ resolving service-impacting incidents to more strategic priorities.
Automate Ticketing and Routing: Reduce manual work to create and route tickets so you can redirect time saved to more strategic priorities.
Lower MTTR for Major Incidents: Reduce time spent in war rooms troubleshooting/resolving service-impacting incidents and redirect savings to more strategic priorities.
Automate Troubleshooting: Speed the time to troubleshoot and isolate the root cause of incidents by automating the steps required to gather diagnostic information. Redirect time savings to higher level activities that require human involvement.
Automate Remediation: Spend less time manually resolving incidents by automating the steps to repair/resolve them. Redirect time savings to more strategic priorities.
How did we come up with the numbers?
All figures calculated are based on metrics collected from a plethora of ScienceLogic customers that are from different segments, industries, and sizes. We've also documented ROI with various customers in conjunction with Forrester and we've factored in industry trends, statistics, and average salaries.
Due Diligence: We interviewed industry analysts, over 50 ScienceLogic customers, and ScienceLogic staff to gather data about the business value of ScienceLogic solutions.
Independent Verification/Case Studies: We commissioned multiple Total Economic Impact studies conducted by Forrester Consulting to complement other customer case studies.
Customer Interviews: We obtained real data from dozens of ScienceLogic customers about the costs, benefits, and risks of deploying ScienceLogic. We included customers that represent geographically diverse enterprise, public sector, and service provider customers spanning Europe, Asia, and the Americas.
Financial Model: We constructed a financial model representative of the interviews that identifies and quantifies the key benefits of investing in ScienceLogic SL1.
If you're looking into AIOps solutions because your organization is transforming, and you're having a hard time figuring out what that potential value might be, here's a way that you can calculate that value and share it internally.
The AIOps Value Calculator gives you a general idea based on industry averages determined based on the Total Economic Impact data we've collected with Forrester and other in-person assessments we've conducted with individual companies that span the globe. But if you want a more accurate reflection of your environment and your potential AIOps ROI, we're happy to help you with an in-person assessment.
Build your use case now with the AIOps Value Calculator »