AIOps and DevOps: Overcoming Conflict, Empowering Innovation
Artificial intelligence for operations management (AIOps) has not only ushered in a new era of IT operations management (ITOps); AIOps is helping DevOps to work in concert with ITOps.
AI/ML,
AIOps,
Big Data,
ITOps
You see, in the past, ITOps and IT development and operations teams (DevOps) tended to clash due to their conflicting organizational objectives. That's because DevOps is about the rapid creation and updating of services and applications; they are expected to move from project to project as quickly and efficiently as possible. ITOps, on the other hand, takes the long view, making sure the entire enterprise IT environment is operating as needed and expected, tracking down and fixing problems as they occur.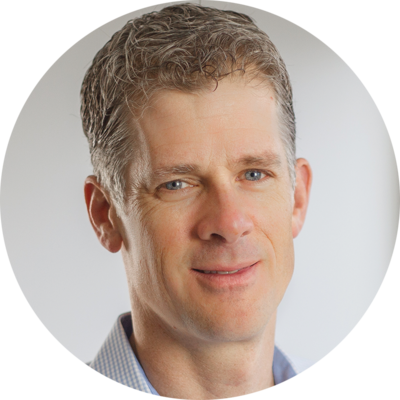 As the disciplines evolved, moved to the cloud, and became more software-defined, the gap between ITOps and DevOps widened. The advent of AIOps is closing the Ops gap.
If you aren't familiar with AIOps, or if you are confused by the different messages you're hearing about AIOps, it is the application of advanced analytics—specifically the type of artificial intelligence (AI) known as machine learning (ML)—towards automating IT operations. AIOps helps enable your ITOps team to better respond to changes and unexpected events in the enterprise so that your organization can move at the speed that you and your customers expect.
AIOps merges ML with big data to generate predictive outcomes that help drive faster root-cause analysis (RCA) and accelerate mean time to repair (MTTR). By providing intelligent, actionable insights that drive a higher level of automation and collaboration, your ITOps team can continuously improve, saving your organization time and resources in the process.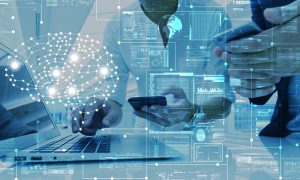 But how does AIOps help DevOps? First and foremost, AIOps discovers the entire spectrum of an enterprise's integration components and populates the IT service management (ITSM) database in real time. Even if you're operating a complex, hybrid enterprise with multiple cloud vendors and a lot of legacy systems, AIOps is able to collect all the associated data, unify it under a common data model, and make it available in real time for the DevOps team. DevOps are then able to test their coding and get immediate feedback on both east-west and north-south impacts before deployment of the associated application. If there are unexpected negative effects, AIOps informs DevOps in real time, along with the information needed to make necessary adjustments.
This level of interplay between AIOps and DevOps not only makes it possible for AIOps and DevOps to work in concert by accelerating time-to-value and minimizing the risk of unintended performance and service interruptions, but it also provides the opportunity for organizations to use AIOps and DevOps to unleash both front- and back-office innovation.
Innovation has always favored the front office. Budgets, personnel, technology investments, and the attention that comes with the title "innovator" typically skew toward sales and product, while the folks toiling behind the scenes in administration and IT are asked to do their best with old tools and drudgery. That is often another source of conflict. While DevOps teams are pushing code for the newest application or service, ITOps personnel are left to pick up the pieces when bad code disrupts performance.
That's where AIOps comes in. AIOps can help restore a healthy balance by giving the personnel dealing with back-office functions the opportunity to turn their talents toward the business, rather than be consumed with "keeping the lights on."
New research by Forrester entitled Prevalence of Legacy Tools Paralyzes Enterprises' Ability to Innovate found that 86 percent of IT operations teams are hampered by a reliance on legacy tools and that 30 percent are forced to use multiple monitoring tools in a futile attempt to keep pace with the challenges of monitoring and managing a modern enterprise. It's not working. In fact, Forrester concludes that it is adding unnecessary complexity to the essential task of IT monitoring and management, preventing an afflicted organization's ability to innovate.
Let's face it; even as the market sees a steady influx of user-friendly tools and applications intended to make technology easier for consumers, that is not often the case for those of us who are IT professionals. We're the problem solvers. We're expected to know how to operate complex systems. Meeting such expectations requires so much time and effort, that little else gets done, talent is wasted, and burnout is a constant danger as professional fulfillment flags. But by automating common tasks under AIOps, both DevOps and ITOps teams can gain precious time in their day-to-day activities.
That dynamic translates to more time for back-office IT staff to use their talents and focus on addressing business efficiencies rather than tracking down and resolving the source of the latest trouble report. And by revealing new insights through advanced analytics, the opportunities for AIOps and DevOps to turn their attention toward innovating new ways of doing business are multiplied. Now organizations, operating with new efficiency, can create new business processes for internal users, or develop improved services to offer to customers. At a time when the competition is fierce and most businesses are already running as lean as they are able, finding ways to increase efficiency or develop new revenue streams through the latent ability of AIOps and DevOps teams, is a way for organizations to gain an edge.
That introduces a new dynamic into the workplace. It represents a change in the way most organizations do business. But even when the benefits are obvious, change is hard. And changing work culture is one of the biggest challenges to organizational leadership. However, strong, visionary leaders that recognize the possibilities that come when talented AIOps and DevOps teams are allowed to be challenged in this way, know that the risks often outweigh the rewards and they'll find a way to make it happen.
When AIOps and DevOps are working in tandem to enable more efficient IT operations management and a faster time-to-value—and higher quality of output—with projects given to DevOps teams, smart people and strong, visionary leaders will take advantage of the opportunities that are before them to empower talented employees to improve business processes. They know that if they don't, someone else will.
If you're part of that 86 percent of enterprises struggling with legacy IT operations monitoring tools, or if you're among the many enterprises being asked to squeeze a little more mileage out of a mix of an obsolete, unsupported mix of tools and are frustrated by the inefficiencies that are holding your organization back, there's hope. We'd love to talk to you about how AIOps can empower DevOps to inspire innovation, unlock talent, and unleash your organization's full potential.
Want to read more about modernizing ITOps? Check out our resources.