Achieving 86% Productivity Gains Through ITSM Automation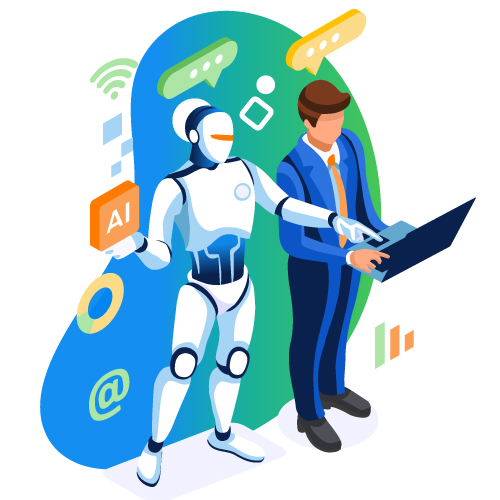 Manual incident management is an enormous challenge facing today's enterprises. It wastes time and money, and often results in unhappy customers who have to deal with unreliable services because of persistent, unresolved issues. Manual ticket generation can take 20 to 30 minutes, and routing another 90—assuming the ticket is delivered to the right team. Automated IT service management (ITSM) workflows can turn those hours into minutes with fast, sophisticated analytics that can make quick diagnoses and identify causality.
In the latest ScienceLogic webinar, "Make Manual ITSM a Thing of the Past With SL1," Frank Sun, senior product manager for ScienceLogic's ITSM automation solutions, talks about how the ScienceLogic SL1 platform can serve as the foundation for building ITSM workflow automations. Frank also discusses how one ScienceLogic customer has already saved $18.4 million through ITSM automation, and that savings continues to grow over time.
Bad Data vs. Good Data
Today's complex enterprises generate a lot of data. That can be a curse for organizations that rely on outmoded approaches to IT operations—and will overwhelm any clinging to legacy monitoring and management tools. ITSM automation requires good data, however. And with the right systems in place, all that data becomes a powerful asset. That's where SL1 comes into play.
SL1 is engineered to discover all of the configuration items comprising an enterprise's infrastructure, ingest data from every source, and use it to create a single, real-time, operational data lake. Then SL1 puts that data to use across your entire ecosystem. The first step is to establish an accurate CMDB as your operational baseline. This is critical when you consider that, according to Gartner, 75% of CMDBs fail due to bad data. That could be data that is incomplete, obsolete, redundant, improperly formatted, or just plain wrong.
To the CMDB and Beyond
To ensure your CMDB has timely and complete data means breaking down operational silos, automating the data collection and cleanup, and establishing a single data lake with a common format that feeds your CMDB in real time. When your CMDB is maintained this way, you have confidence in the complete visibility and accuracy of your dynamic IT environment. This tight integration between ScienceLogic and ITSM tools like ServiceNow establishes the trust that is necessary to automated and operate efficiently.
The benefit of establishing that trusted operational data lake goes well beyond its effect on the CMDB. According to a report by Digital Enterprise Journal, 82% of incidents aren't actually actionable because they lack the right information. The incidents are real, but when ticketed manually, there's little to no data to support diagnosis and remediation. With an operational data lake, established by SL1, ticket enrichment is complete and contextual, which allows you to automate troubleshooting and remediation. Eventually, organizations can build to complete automation of the incident management process, translating to minimal downtime for critical applications and services. This is where the time and cost savings start to accrue.
Measurable Benefits
Cisco Managed Services (CMS) is a large, complex enterprise with more than 318,000 configuration items spread across 270 physical locations, inventoried in a single ServiceNow CMDB, all of which are discovered and monitored by ScienceLogic. They're also using ScienceLogic's bi-directional CMDB integration to get a full, real-time contextual picture of their entire managed ecosystem. By establishing the CMDB as their baseline, CMS can quickly and efficiently manage a ticketing process that generates 12,000 new tickets per week—200 of which are severity one, critical tickets with a one-day SLA that requires tickets be created and the customer notified within five minutes. It's a high-stakes environment.
Before CMS turned to ScienceLogic, ticket creation and assignment would take an average of 25 minutes, and another 140 minutes to resolve. After implementing SL1, the ticket creation and assignment process was pared down to one minute, and the overall time-to-resolution was cut to under twenty minutes. That's an 86% productivity gain, and with an average of 200,000 incidents tackled annually, CMS now saves 403,000 hours each year. That translates to $18.4 million saved for their entire organization. That's real ROI.
Investing in Integrations and Automations
Results like this are why ScienceLogic invests in integrations and automations that help our customers get the most out of their ITSM platforms like ServiceNow. As more and more customers adopt business services, and build them in ServiceNow, SL1 is the platform they rely on to establish and maintain their source of truth. This also gives users the ability to realize additional benefits, like quickly onboarding existing services into SL1 without having to manually recreate them. And by having these services within their SL1 platform, they're able to get more benefits by simply using SL1's native analytics and automation workflows.
ScienceLogic also has a new solution, called the Service Graph connector, for integrating into the ServiceNow CMDB. The Service Graph connector is helpful for users that have a mature CMDB with multiple data sources, providing a more uniform means of integrating into the ServiceNow CMDB. That gives users more flexibility with how they want to get devices into their CMDB.
For more information about how ScienceLogic can work with your existing ITSM tools to enable automation, reduce mean time to resolution, and increase your team's productivity, check out the webinar "Make Manual ITSM a Thing of the Past With SL1."