News Roundup October 8, 2021
On this day in 1906, barber-turned-inventor Karl Ludwig Nessler invented a machine that put permanent waves into hair in London, England.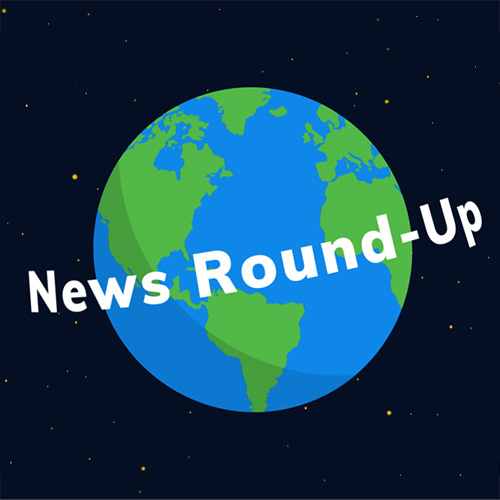 The model had to endure a procedure that took six hours and used a dozen brass curlers that weigh two pounds each. Speaking of using innovation to speed up processes, here's the latest news in AIOps, ITOps, and IT infrastructure monitoring.
1. Facebook apps offline for over five hours.
The Washington Post reports that the outage affecting Facebook, Instagram, WhatsApp, and Facebook Messenger on Monday, October 4 was not caused by malicious intent, but by a faulty configuration change on their end.
The Facebook apps slowly came back online Monday following a prolonged, global outage, one of the largest disruptions to the social media sites' billions of users in years. Facebook, Instagram, WhatsApp, and Messenger were unreachable for over five hours for many users around the world, who instead saw a spinning wheel on their apps that never loaded. The outages caused widespread chaos for those who use it for communication—particularly for WhatsApp users globally—as well as companies and people who rely on the sites to conduct business.
The analysts at Facebook reported that the issues stemmed from problems with the online technology stack. It came from removing its border gateway protocol paths, the routes that help networks find Facebook and connect users to them. Without those routes, no one could reach Facebook. These routes include:
Platforms
Cloud services
Cloud delivery services
Domain registrars and name systems
Internet service providers
On Tuesday, Facebook provided more technical details of the outage, saying the error happened during one of its "routine maintenance jobs," which inadvertently took down Facebook's network connections, and disconnected it from data centers that allow it to communicate online.
2. Learn how the cloud eased VA's COVID pains with a little help from ScienceLogic.
The Department of Veterans Affairs was forced to adapt quickly in order to operate effectively during COVID-19.  Learn how they did it with the help of ScienceLogic in this article from GCN.com, which features our own Dave Link, CEO.
The COVID-19 pandemic put the Department of Veterans Affairs' modernization efforts on fast forward, forcing it to move major systems to the cloud in a fraction of the time it would typically take and then monitoring those systems' performance as demand surged.
For instance, VA's Enterprise Cloud Solutions Office (ECSO) had to quickly accommodate a 400% increase in remote users and a surge of telehealth visits that went from 25,000 per month to more than 40,000 per day. By April, monthly telehealth visits increased by nearly 2,000% compared to pre-COVID levels.
"Those are just astronomical system challenges," said Dave Link, CEO of ScienceLogic, which helped VA navigate them. "When you think about all the resources you have to spin up — web servers, the video equipment that runs in the cloud that had to spin up automatically during a very compressed periods of time and then the load that that creates and the challenges for IT for managing that kind of rapid load onboarding — it's really unprecedented."
Those big challenges required a bold move. Whereas most agencies start their cloud journey with a small project, VA began with one if its largest, most mission-critical systems: VA Video Connect. The department had to scale up the on-premises system while setting up a matching environment in the cloud.
3. Organizations should embrace AI. Common myths about operationalizing AI are debunked.
A portion of enterprises seems reluctant to embrace AI based on some common misconceptions that can hurt businesses that are itching to move to AI for business purposes such as customer experience or sales and marketing. This article from APM Digest, goes into some of these myths and explains what can be done to address the problems behind the myths.
Some companies are being held back by one or more operational misperceptions that are causing an overwhelming majority of AI projects to fail. To better understand AI's challenges, Forrester Consulting explored some common myths about operationalizing AI and suggest ways enterprises can overcome their AI challenges.
The report found that companies believe operationalizing AI can generate real value—helping them gain insights about customers and markets and improve business outcomes. They're just having trouble making it happen; operational silos, data strategy challenges, and a lack of resources are standing in their way.
The main myths discussed include:
There aren't enough cases to convince leadership that AI needs to be a priority.
AI projects are hard to implement because you can't find enough data scientists with doctorate degrees in statistics.
AI learns by itself, so you can set it and forget it.
Forrester data shows that more than two-thirds of all enterprises are currently implementing AI and nearly all will be doing so by 2025. Getting up to speed on AI will pay dividends in the future.
4. Plan your IT budget as more than half of companies expect IT spending to increase in 2022.
ITOpsTimes.com explains how 61 percent of companies anticipate that their revenues will increase in 2022, thus leading to greater tech spending budgets for those expecting to do well in spite of COVID-19.
This is according to the 2022 State of IT report by Spiceworks Ziff Davis, a global marketplace that connects technology buyers and sellers with actionable and precise intent data. The company conducted a survey in July 2021 and included 1,145 IT buyers from organizations across North America and Europe.
The report also projects that the share of IT budgets allocated to the cloud and managed services will grow year over year, which will take shares away from hardware and software as some workloads shift away from on-premises data centers.
Just getting started with AIOps and want to learn more? Read the eBook "Your Guide to Getting Started with AIOps»