Top Use Cases for AIOps
Some of the key findings? AIOps is a winning enterprise strategy among those who have adopted it, particularly in supporting DevOps, IoT and AI bots.
AIOps,
Big Data,
CMDB,
SL1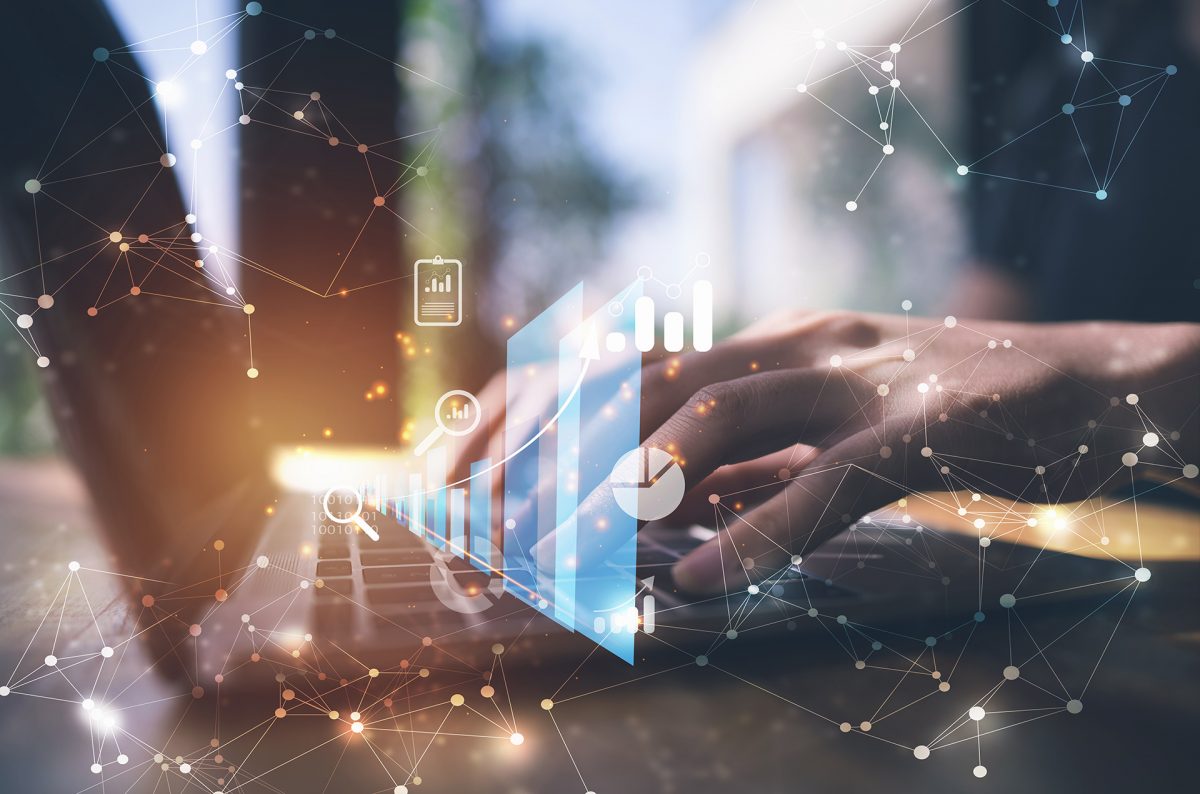 It is an exciting time to be in ITOps, DevOps, SecOps or otherwise involved in the tidal wave of digital transformation gripping enterprises. Containerization, cloud computing, microservices and other new tech trends are making it easier and faster to develop and roll out better digital services and experiences. Enterprises also have more data than ever – data they can mine for insights that feedback into even more innovation.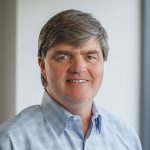 However, while enterprises have traditionally struggled to capitalize on their data's potential, it finally looks as if help is here. Thanks to advances in machine learning (ML) and artificial intelligence (AI), we have new, smarter ways of ingesting, understanding and using data that's finally making "big data" valuable.
Enterprises across the world are adopting systems of AI and ML to wrangle and use the otherwise unmanageable mess of data they own. The wonkiest of us in the industry are calling these solutions artificial intelligence for IT operations (AIOps), but with the framework still in relative infancy, some potential beneficiaries are skeptical.
In fact, since May, when ScienceLogic launched our SL1 automation platform for AIOps, I've been involved in dozens of conversations with both existing and prospective customers across the world. Some of the most frequent questions that I heard – and continue to hear – center around what AIOps; what is it, what it can do for the enterprise, and then once an understanding of those is developed, how can it be achieved?
Providing Clarity to AIOps, Its Uses and Current State of Adoption
To clear up misconceptions and provide clarity to confusion over what is real and what is hype in the world of AIOps, ScienceLogic partnered with Enterprise Management Associates (EMA) to conduct a survey of some 300 enterprise IT leaders and professionals using AIOPs today to understand how it is being deployed.
Some of the key findings? The first is no surprise: AIOps is a winning enterprise strategy among those who have adopted it, particularly in supporting DevOps, IoT and AI bots.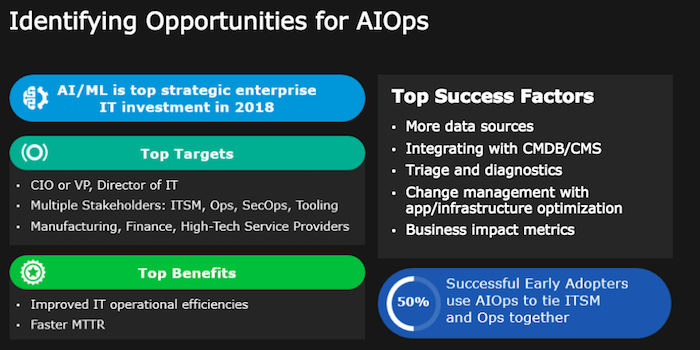 Another was more surprising but makes perfect sense: enterprises place high importance on capturing interdependencies as well as the role of the configuration management database (CMBD). This finding squarely aligns with our belief that context is one of the most essential elements for achieving meaning data-driven intelligence for AIOps.
Finally, AIOps is showing strong promise compared to prior years. The benefits of "big data" have been lauded in enterprise IT circles for years; it seems those benefits are finally beginning to materialize.
Don't just take my word for it though. To learn more about how AIOps is transforming industry, its current state of adoption and how it relates to artificial intelligence, machine learning, big data and IT operations, I encourage you to join EMA's October 10th webinar presented by EMA's VP of Research for IT Megatrends, Analytics and CMDB Systems, Dennis Drogseth. He'll be going into much greater depth on his research and findings there.
You can register for the webinar here: http://info.enterprisemanagement.com/ema-september-2018-analysts-corner