Top 5 Reasons Why Network Compliance Should Be a Major Focus for MSPs
This is the first blog in a three-part series about service providers and network compliance.
by Michael Bell, Vice President & Founder of Restorepoint
Managed Service Providers (MSPs),
Restorepoint,
ScienceLogic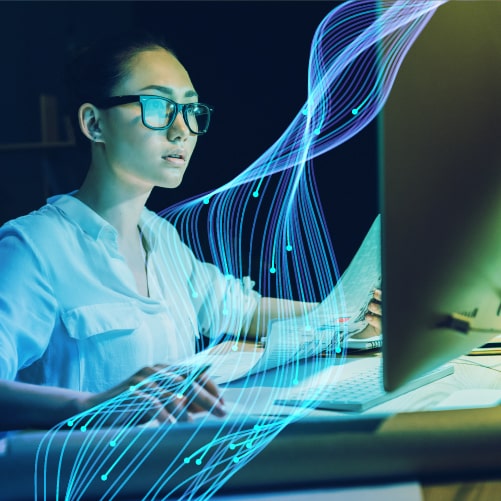 Importance of Network Compliance for MSPs
The managed services provider (MSP) industry is in something of a renaissance. By some estimates, the MSP market was sized at $243 billion in 2021 and is forecast to grow by nearly 33%, reaching nearly $355 billion by 2026. That's good news for firms in the business of providing managed IT and related services for organizations that choose to outsource their technical services and support. But that increase comes with a caveat.
Part of the reason for growth is that the barriers to entry in the MSP industry have come down. Individuals with IT services experience, and a taste for entrepreneurialism, can take advantage of low-cost, cloud-based resources to hang their shingle as an MSP specializing in any number of disciplines. That means competition is increasing along with the market's growth. But the fact is, there's a lot more than technical acumen behind providing excellent service as an MSP.
Service providers with an understanding of the risks associated with data management, and that follow best practices around security and compliance, can establish themselves as trusted partners at a time when risk management is a business imperative.
To differentiate in a market that demands high performance in areas addressing risk, compliance, and availability, there are five key areas of focus for today's MSPs:
#1: Domain Expertise
Currently, while there is no shortage of data security and privacy mandates regulating healthcare, financial, business, consumer, and other kinds of data, there are no mandates or industry standards specific to MSPs that require certification. If an organization handles any sort of regulated data and they contract with an MSP, they are relying on the say-so of that MSP for any assurances that their operations do not violate applicable laws. Maintaining domain expertise in the regulations that apply to your operation is essential, and there are plenty of laws and standards that exist. Here are a few to consider:
GDPR – The European Union's General Data Privacy Regulation is the omnibus law under which all personally identifiable information (PII) such as health and financial data is secured and managed.
HIPAA – In the U.S., protected health information (PHI) is regulated under the Health Insurance Portability and Accountability Act.
PCI-DSS – While not a regulation, many states look to the Payment Card Industry Digital Security Standard as a required guideline for protecting consumer payment card data.
SOX – Sarbarnes-Oxley established standards for the management and protection of certain types of business data, such as financial records and intellectual property in the U.S.
GLBA – the Gramm-Leach-Bliley Act regulates the security and management of data for financial services firms in the U.S.
ECA – in the UK, the Electronic Communications Act of 2000 regulates the sharing and security of data associated with electronic commerce.
PIPL – In China, the collection, storage, and transfer of consumer data is regulated by the Personal Information Protection Law.
#2: Specialization
That's just a sample of the number and variety of data security and management regulations that may apply when an MSP engages with a customer. Because of the many and changing data security and management regulations, it can be difficult for all but the largest MSPs to address the needs of the broader market and to do it well. That is why MSPs should consider specializing in a particular industry, such as financial services or healthcare, or focus on doing business in a particular geography where the scope of compliance is narrower.
Specialization can create operational efficiencies that allow an MSP to maximize investments in operational processes and also the professional education of employees, which can create a distinct brand identity as well. MSPs can also create distinct practices within the organization to establish similar differentiated offerings while still conveying confidence, adding new areas of specialization as the business grows.
#3: Standards and Certification
Despite the risks associated with non-compliance, and the vast and varied regulatory regimes that exist, there are no professional standards specific to the MSP industry. That can result in confusion and put customers at risk of making a bad choice. The confounding patchwork of laws and lack of industry oversight is why, in the UK, there is talk that MSPs may soon have to follow Network Information Security (NIS) regulations, including steep fines for non-compliance. In the U.S., the National Society for IT Service Providers (NSITSP) recently formed to try and establish an independent body of standards and certifications for MSPs in order to professionalize the industry in the absence of regulations. But even for an MSP that maintains a narrow scope of business, keeping abreast of all the laws and best practices that apply requires a concerted effort.
For an MSP to differentiate in a crowded, confusing market where certifications for vital security and regulatory practices are not currently required means self-certifying by establishing and documenting the highest operational standards based on recognized best practices, like ISO 270001, for example.  Recognized worldwide as a baseline standard for data security and management, ISO 270001 is required by many governments for handling public data and can go a long way toward building credibility with businesses and other organizations as well. Seek out other professional organizations with applicable certifications, such as the International Association of Privacy Professionals (IAPP), whose credentials can demonstrate an ongoing commitment to excellence in maintaining data integrity.
#4: Documentation
Documentation is the foundation of any compliance program. No matter how meticulous your operations are, an auditor requires proof. Without documentation, there is no compliance. That is why, building from a baseline for security practices, supporting IT operations through documentation for processes like change management, policy enforcement, and other operations is vital to security and compliance.
Today's fast, sophisticated technology environments demand automation to keep pace with the speed and complexity of operations. By leveraging things like automation and artificial intelligence, today's IT operations teams can do what humans alone cannot by capturing information for verifying compliance in even the most rigorous of regimes. In the past, IT security teams would operate based on samples of data, poring over information manually, and digging deeper should any errors or anomalies be found. Such practices were time consuming, taking up as much as one quarter of an IT team's time. More important, legacy processes were fraught with the risk of error. Even the most skilled and experienced IT professionals can't keep pace with today's complex networks, and it's unfair to place such expectations on them.
#5: State-of-the-Art Tools
A state-of-the-art IT operations and risk compliance program requires state-of-the-art tools designed to capture and document operational data at the speed of operations. Investing in tools that are capable of keeping pace with the speed of data in today's highly complex IT networks is not an option, but a requirement. Using tools such as Restorepoint, compliance audits can be automated, speeding the process while ensuring accuracy.
For example, one multinational aerospace and defense industry organization, overwhelmed by the meticulous nature of IT and data management compliance, used Restorepoint to streamline internal audits of its IT estate. Network operations for the organization were distributed across four distinct geographies with four different data security regimes. Processes that had formerly taken months to complete were cut to a matter of weeks, while also improving accuracy.
That level of complexity is not unusual for an MSP that may need to provide audit documentation for any number of customers. A tool like Restorepoint can do the job faster and more accurately than was previously possible.
A Competitive Advantage
In a marketplace that is highly competitive—and growing more competitive as new service providers enter the market—it's more important than ever for MSPs to differentiate themselves based on verifiable excellence in practices associated with security, risk, and compliance. Adopting best practices, and supporting the execution of data and IT management programs with tools designed to excel in the most complex of technical environments, is foundational to that goal.
Maintaining a sharp focus on these five areas of operations and compliance will benefit today's MSPs by building trust and confidence in their brand and in the industry. Any MSP that tries to cut corners will lose out in the end.
Stay tuned next week for part two of this series.