The Case for Monitoring Your Automated Workflows
Besides keeping IT and business systems humming, IT operations teams are tasked with driving digital transformation initiatives and supporting innovation within their organizations.
DevOps,
ITOps,
ITSM,
Monitoring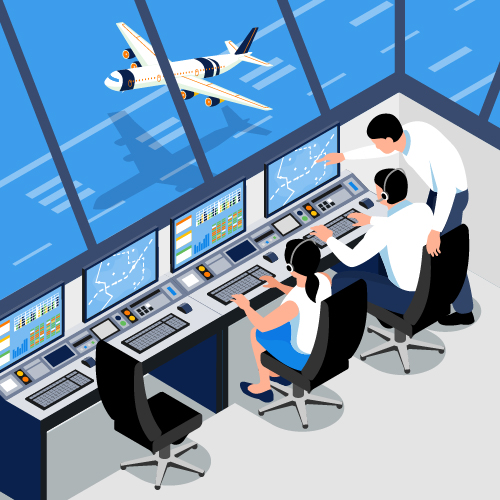 IT workflow automations – to augment, accelerate and automate processes associated with incident response within ITOps or across ITOps, ITSM, DevOps, SecOps, and other systems – help eliminate manual, repetitive IT operations tasks and help free-up time to work on more strategic projects.
When an IT workflow fails to function as intended, it creates, at minimum, an inefficiency. And worse case, it can trigger a domino effect of problems through an IT process chain that ultimately impacts employee and customer experiences.
That's why ScienceLogic SL1 PowerFlow, our workflow automation service, comes packaged with SL1 PowerFlow Control Tower. With SL1 PowerFlow Control Tower, you can monitor your automated IT workflows – both pre-built and custom.
A Simple Example: Maintaining High-Performing Workflows for ATMs
Let's look at a typical scenario:  Acme Bank executes nightly automatic backups of their ATMs. Using SL1 PowerFlow's low-code workflow authoring environment, the bank's IT team developed custom workflows to integrate with their ATM backup system. One night, the backup fails due to a server connection outage. Using SL1 PowerFlow Control Tower, a single pane of glass for all the workflow automations built with SL1 PowerFlow, the Acme Bank IT team can see the failed SL1 PowerFlow workflow. The IT team uses "Favorite Applications" in the dashboard to identify the failed workflow and investigate its root cause. The IT team reinstates the service and backup services are restored successfully.
By continuously providing visibility of frequently run workflows, the IT operations team can proactively identify workflow problems and fix them before they produce customer-impacting consequences. In this Acme Bank example, if the workflow fails, the bank loses visibility into the ATMs' backup systems and therefore also loses visibility to critical historical information that may be required to restore its ATM services.
Making Work More Productive with Optimized Workflows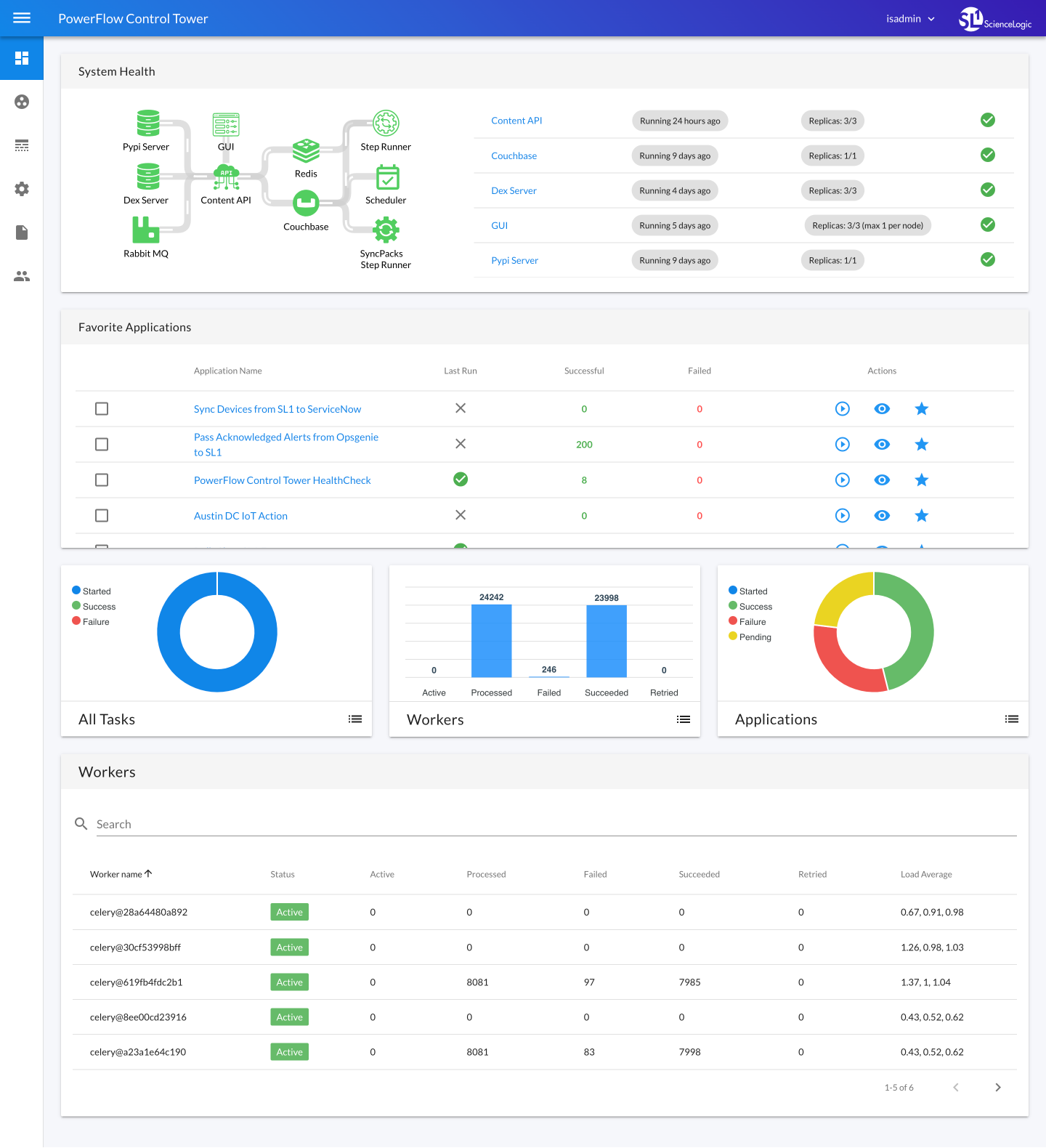 SL1 PowerFlow Control Tower doesn't just stop at the functionality mentioned above. For on-prem customers, SL1 PowerFlow Control Tower showcases the services within SL1 PowerFlow and their health status. With endless opportunities to integrate and automate workflows with multiple tools and technologies of your choice via SL1 PowerFlow, Control Tower visualizes complex, multi-step workflows and provides health, connectivity, and uptime status of these workflows as well as the health, connectivity, and uptime for each technology endpoint management system.
Taking a "set it and forget it" approach when designing a workflow automation is likely to have business-impacting consequences down the road.  Your workflows make you and your team more efficient because they span multiple variables–crossing processes and systems, encompassing device, machine, and human workflow elements–and those same variables can change. Upgrades to devices, APIs, or servers in your network, policy changes or other similar events can cause hiccups in automations across those devices.
Continuous monitoring of your automated workflows ensures your workflows remain optimized and operate as intended. SL1 PowerFlow Control Tower allows you to track in-flight workflows, monitoring successes, failures, retries, and other performance metrics, so you can identify when and where issues occur in the associated workflows. SL1 PowerFlow Control Tower provides the information needed to make corrections as well as optimize workflow performance.
Learn more about how to get the most out of your automated workflows by building them with SL1 PowerFlow and monitoring them with SL1 PowerFlow Control Tower.