The ScienceLogic Community Unites: Symposium 2019 Wrap-Up
Superheroes, spies, and wizards converged at the Ritz-Carlton in Washington, DC last week to take on customers' pain points, learn actionable insights, and have fun in the process.
Automation,
Big Data,
Monitoring,
On the Road

We're back from Symposium 2019, an immersive, three-day learning experience where business and IT professionals of all backgrounds and experience levels unite.
Logicians Corner is open and Welcome Reception has started at #SL19! pic.twitter.com/eV9ePdx7s2

— ScienceLogic (@ScienceLogic) April 23, 2019
Heading into Symposium, we were particularly excited about celebrating an amazing year with the global ScienceLogic Community together: a recording-breaking Q1 2019, being named a leader in the Forrester Wave, and rolling out of SL1's Big Ben 8.12.0—the latest and largest release of the SL1 platform to date.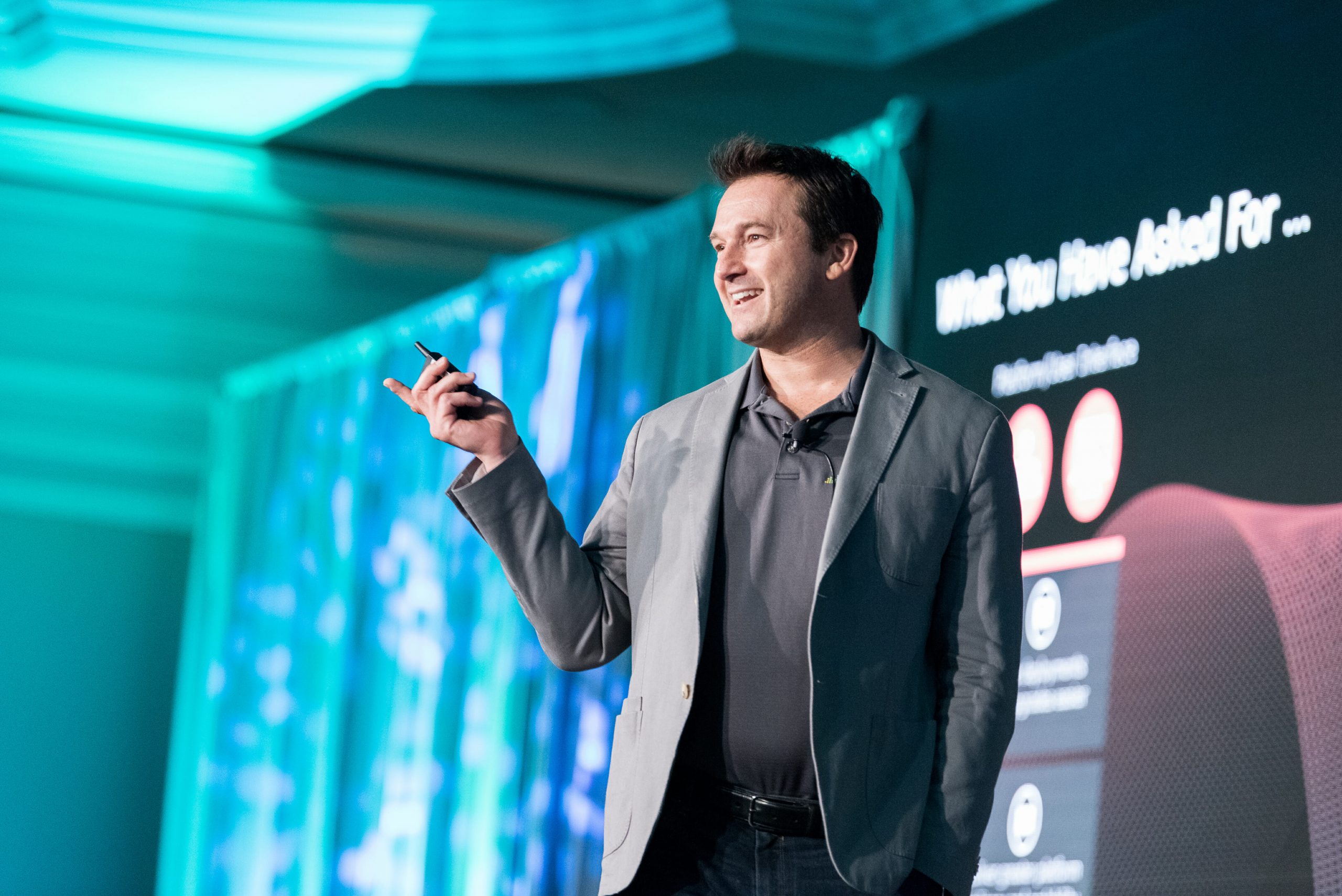 Our fearless leader, CEO Dave Link, even took his wizard cap and wand out of storage to commemorate these amazing accomplishments while pledging to weave even more magic into the SL1 platform in the upcoming year.
We were also eagerly anticipating the Logicians Corner, where our product experts got to meet 1:1 with our customers—showing the SL1 platform in action through demos and answering questions about everything from the new UI to deployment best practices.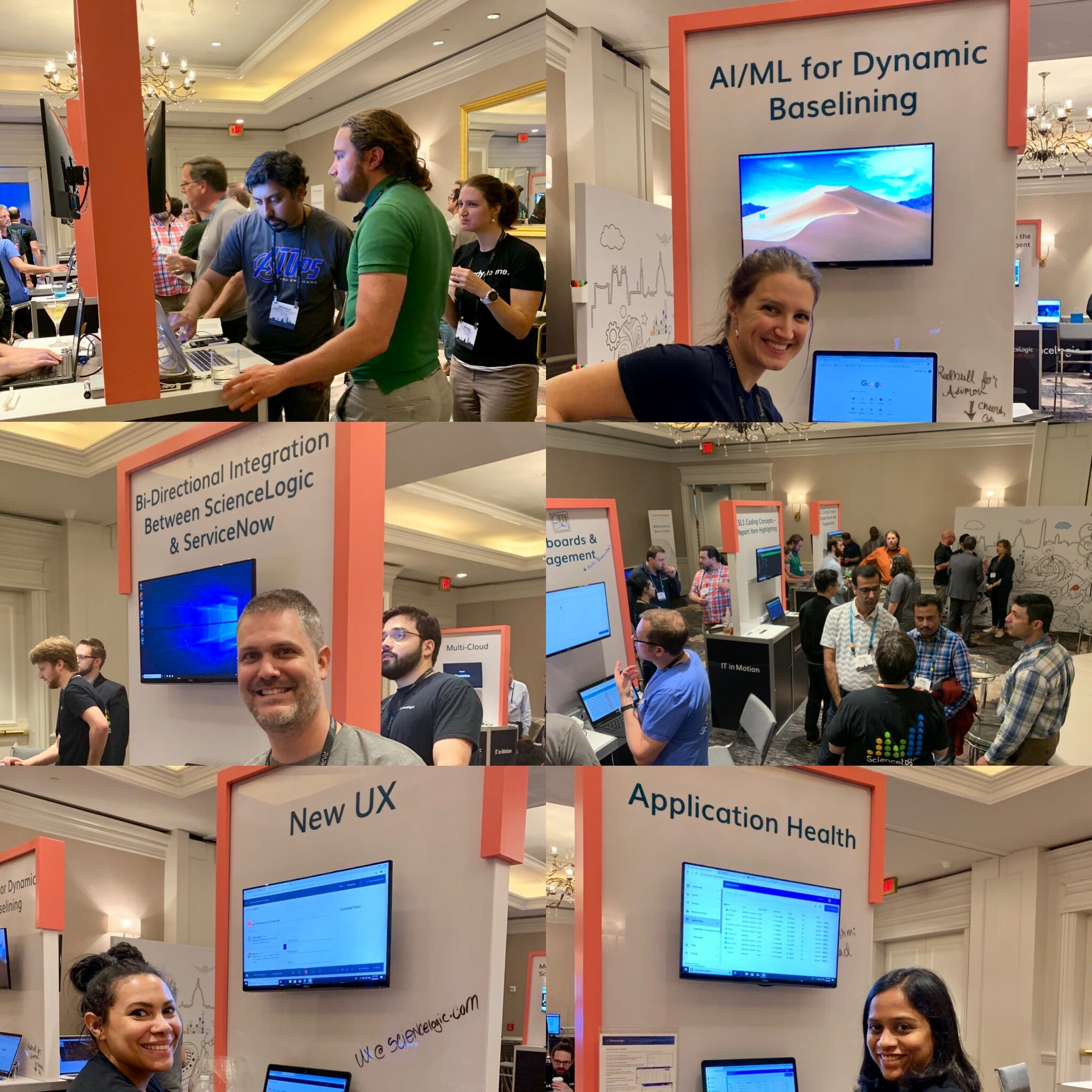 And what is an immersive, three-day learning experience without keynotes?
Bailey Szeto, VP Customer & Seller eXperience at IT Cisco, waxed nostalgically about E-Man, the short-lived superhero from the 1970s who developed a cult following, and was Cisco's unofficial mascot for a short time. Unfortunately, E-Man had to go as Cisco.com transformed itself into the largest e-commerce site in the world. Of course, this transition did come at a cost—a $100,000 a minute cost for outages to be exact. Who came to the rescue? Unfortunate for E-Man, but fortunate for us, Cisco turned to the SL1 platform on their 28 million monitors, 245 thousand devices and 30 million configuration items. "ScienceLogic plays an important role in our super hero team," said Szeto. "To fix those issues before the customer finds out."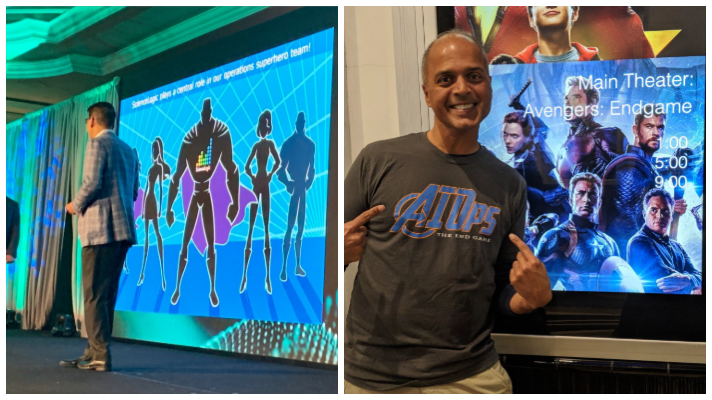 Other highlights from our amazing speakers include:
Entrepreneur, researcher and author Gene Kim discussing the need for organizations to pay their "20% tax"—taking 20% of the team's capacity right off the top and giving it to engineering to spend as they see fit.
Srini Tipirneni, CEO of Softility, stressing the importance of having "the right data," and how it is the most critical factor into moving into AIOps.
Clayton Ching, Global Head of Product Management at HCL DRYiCE, warning about the cultural shift a company must make when unifying their technologies. "The technology is easy. It's the cultural shift that companies must prepare for."
Thank you to our customers for joining us for #SL19 and for utilizing #SL1. We appreciate you! pic.twitter.com/Hg2X1ndeXW

— ScienceLogic (@ScienceLogic) April 24, 2019
And did we mention there were spies?
Well the International Spy Museum to be more precise, where our customers, sponsors, and staff networked, laughed, and got our handwriting analyzed. But that's all we can tell you. The rest is top secret.
Thank you to all who attended. Symposium 2019 was an extraordinary opportunity to build and strengthen our relationships with our customers, sponsors, and staff. Now who's ready for Symposium 2020?
Check out more posts and pics of Symposium 2019:
https://twitter.com/ScienceLogic
https://www.linkedin.com/company/sciencelogic
https://www.facebook.com/ScienceLogic/