ScienceLogic Product Tour: Boost IT Productivity with Easy-to-Build IT Workflows
by Jared Hensle Sr. Solutions Marketing Manager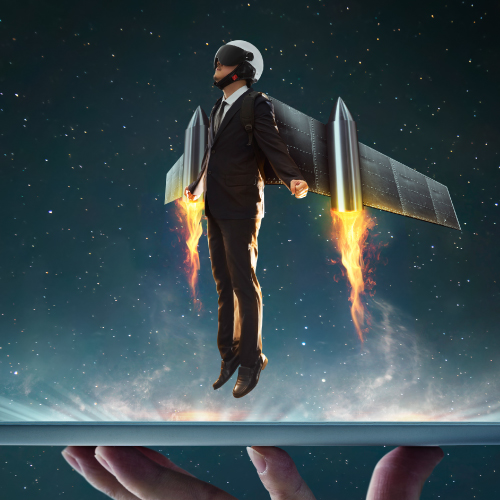 ScienceLogic's SL1 PowerFlow is the heart of our IT workflow automation. SL1 PowerFlow Builder allows operations teams to easily create custom workflows to connect your teams, systems, and tools using low-code, no-code.
And now you can see how to build those IT workflows with the SL1 PowerFlow Builder—without scheduling a live demo or free trial. The ScienceLogic Product Tour lets you experience first-hand how SL1 can help your organization boost IT productivity with SL1 PowerFlow.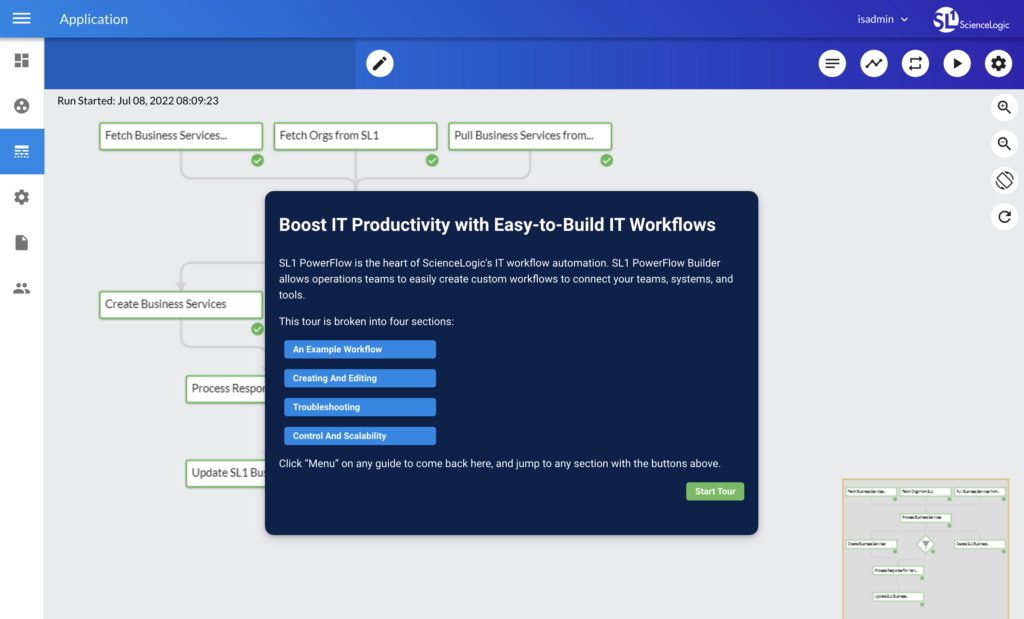 Work Smarter with Optimized Workflows
In today's fast-paced business environment, IT teams need to be as productive and efficient as possible. They must be able to quickly identify and resolve issues, monitor performance, and automate repetitive tasks to free up time for more critical projects. SL1 PowerFlow is a powerful IT workflow automation tool that can help organizations achieve these goals.
With SL1 PowerFlow, operations teams can easily create custom workflows to connect teams, systems, and tools. This low-code, no-code interface makes it easy for even non-technical users to build and customize workflows. Workflows can span multiple variables and processes, and can encompass device, machine, and human workflow elements. The result is a more streamlined and efficient IT environment.
Continuous monitoring of your automated workflows also ensures your workflows remain optimized and operate as intended. SL1 PowerFlow enables you to track in-flight workflows, monitoring successes, failures, retries, and other performance metrics, so you can identify when and where issues occur in the associated workflows.
New tours will be added soon, so keep checking back! Take the Product Tour»