News Roundup, June 26, 2020: What's Happening in AIOps, ITOps, and IT Monitoring
On this day in 1997, the world was first introduced to "the one who lived," when "Harry Potter and the Philosopher's Stone" was first published in the UK.
AIOps,
Cloud,
ITOps,
Monitoring

And although we may not be able to magically transform a Gryffindor student into a toad, we can transform ITOps with an enchantment of machine learning and artificial intelligence. Grab your butterbeer, here's the latest in AIOps, ITOps, and IT monitoring.
1. Organizations can overcome IT obstacles using five AIOps strategies.
According to this article in GNC, IT obstacles common in government agencies, when targeted for improvement, can greatly improve digital experience and service delivery. And you can make these improvements with the following strategies:
Strategically support staffs short on time. To alleviate the pressure on IT personnel, government agencies should partner strategically with forward-looking companies that integrate legacy tools into flexible, scalable solutions that streamline operations.
Liberate new capabilities stymied by team bandwidth.  Rather than leaving IT teams to struggle to support new tools and waste time on trial and error, government agencies would benefit from targeting modern toolsets that help reduce IT complexity and incorporate AIOps.
Bridge the gap with hybrid IT. There's a great deal of legacy systems operating across agencies, and there's a large movement toward the promise of new technologies. But in between the two is a gulf in ITOps that renders both sides useless without a bridge. Help your ITOps team be well-versed in the components and complexities of both the old and the new. And support hybrid IT to keep the threat of system failure at bay.
Translate organizational impact into task priority. New technologies can confound the status quo with complexity and a flood of information, so it's critical to harness capabilities that provide a holistic, analytics-driven view of aggregate performance. And use them to prioritize services and projects accordingly.
Fail fast to accelerate success.  As every aspect of technology becomes more software-defined, upgrades and updates are being delivered more frequently. This makes it easier for systems to fail fast, so it's critical to adjust and correct these failures. With the increase in software—and the emergence of AIOps—teams can adapt quickly and leverage toolsets to better understand the technologies they serve.
2. COVID-19 is impacting how organizations are adopting DevOps.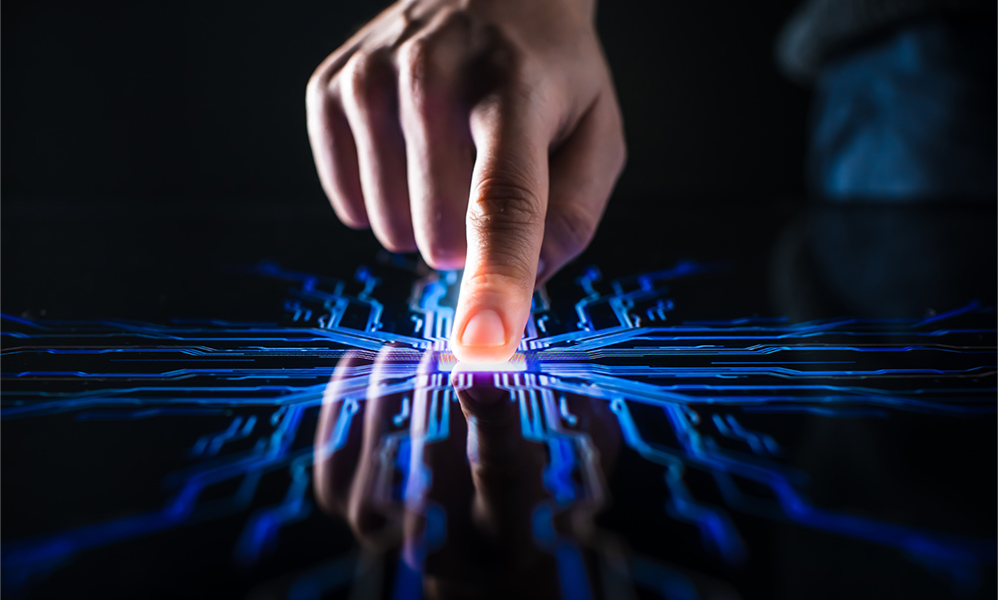 According to this interview with DevOps advocate Gene Kim, while the current pandemic is highlighting the need for better digital agility, it has also pushed the need for digital disruption ahead 3-5 years. Because organizations have needed tens of thousands of their workers to work from home, it was only possible by "breaking all the rules."  And by doing so, IT and business leaders learned what their teams were actually capable of doing.
COVID-19 also highlighted that industry does matter when it comes to DevOps maturity. "In five years of doing the State of DevOps Report, we have found that the industry didn't matter. It didn't matter whether you're in healthcare, retail, whatever. The probability of being a high or medium or low performer was basically the same, regardless of industry," said Kim. But that all changed this past year, as retail became the most likely to be a high performer—pushing the retail industry to adopt DevOps practices faster.
3. The value of artificial intelligence and machine learning to improve IT infrastructure is just beginning to be realized.
According to this article in Inside Big Data, there is a big opportunity for organizations around IT infrastructure monitoring and workload planning for self-healing, self-optimizing, and self-protecting automation.
While workload planning is very hard to do in storage due to a storage environment's need for new requirements every day, infrastructure admins can anticipate those requirements with planning and tuning. This can take hours, which can lead to underutilization or overuse. But machine learning models can predict load and capacity, finding the ideal locations for workloads and minimizing risk. Machine learning enables organizations to forecast and simulate the impact of changing components on load and capacity.
4. The majority of organizations need to update their outdated infrastructure.
According to this article is ITOps Times, 75% of organizations need to upgrade their old and outdated infrastructure. Also, the average age of hardware within IT is around five years. This means that infrastructure is unable to leverage artificial intelligence, machine learning, and automation.
The article also predicts that organizations will start realigning their priorities due to the impact COVID-19 is having on IT infrastructure. And by leveraging multi-cloud, artificial intelligence, and automation, organizations can realize the full potential of modern technologies and preset an "invisible infrastructure" to applications.
Just getting started with AIOps and want to learn more? Read the eBook, "Your Guide to Getting Started with AIOps">