ITSM + ITOM = Going Further
A famous proverb states, "If you want to go fast, go alone. If you want to go far, go together."

ScienceLogic, with our partner Cherwell, have created a "better together" solution to help you go further in achieving your end goals.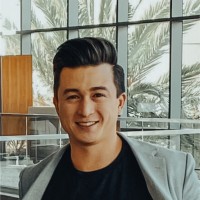 IT Service Management (ITSM) and IT Operations Management (ITOM) are nothing new. They've been around for a long time, but many of these legacy systems are outdated and disjointed. Data is often siloed, and the flow of information is nonexistent or clogged. The approaches IT has often taken to implement these practices have become antiquated, time consuming, and manually intensive.
Automating tasks in the past was possible, but it was always on a one-off basis and was not scalable, repeatable, or reliable. At ScienceLogic, we focus on identifying and resolving the root cause of an issue, instead of investigating every individual symptom.
ITSM + ITOM = Better Together
You know you need better, and through the ScienceLogic and Cherwell partnership, you are finally able to achieve modern day outcomes through a tightly integrated, complementary solution. The combination of ITSM and ITOM improves visibility and data consistency, while enabling more advanced automation and intelligence across IT teams.
ScienceLogic's integration with Cherwell helps you accelerate time-to-value with ITSM, achieve real-time CMDB accuracy, automate incident management, and enrich incidents with actionable intelligence. And through these, automation of ITSM workflows.
Key Use Cases
Our complementary solution solves for the following four key use cases:
1. Automated Incident Creation–You can achieve automatic creation and resolution of incident records from one or many federated monitoring/management sources. You have the ability to see a reduction in human effort and error due to increased agility and ability to automate. And you can see relevant and timely incident data—leading to a faster mean time to repair (MTTR).
2. Automated Configuration Item (CI) Creation–Our joint solution gives you the ability to automatically update your Cherwell CMDB from multiple federated CI sources such as monitoring/management tools. You can leverage a single pane of glass to provide clear insights into your infrastructure and dynamic real-time data and relationships to support decision-making with trusted CI data.
3. Automated CI Maintenance–Gone are the days of ill-timed or forgotten to schedule maintenance windows, leading to costly outages. You get automated maintenance windows as a result of scheduled change requests in Cherwell. The constant noise of operations and unneeded incidents are suppressed. This can empower your staff to focus on critical and major problems that have a business and financial impact.
4. Automated CI Retirement–You can achieve a state of automated closures of ITSM records (incidents/problems) and federated events when CI's are retired resulting in infrastructure that remains clean, true, and reliable.
How It Works
The SL1 + Cherwell package is powered by our Integration service engine, which enables you to perform intelligent, bi-directional communication across multiple systems of records and data platforms. This PowerSync technology enables integrations between various endpoints, including Cherwell. And when combined with Cherwell's marketplace for mergeable applications, our joint solution provides synchronized data across multiple sources all at once.
This allows you to truly connect all your disparate data sources together, enabling rapid innovation, clear visibility, and better metrics. You can deliver smarter services by reducing manual steps and progressing towards automation. Finally, you can shift away from resource-intensive solutions towards a codeless model—enabling rapid development.
Better Business Outcomes
Together, ScienceLogic and Cherwell are moving beyond toolsets and focusing on creating better business outcomes for our customers: faster time-to-value, lower MTTR, and overall improved customer experience. Like anything, this will be a journey, a journey in which ScienceLogic and Cherwell are excited to be on with you.
Learn more about how ScienceLogic can help you achieve better business outcomes»