How to Build Your Own Infrastructure Monitoring with Low-Code, Secure Shell
Find out how you can build your own integrations in just a matter of minutes.

Today's IT ecosystems could have been built by a wedding planner taking their cue from the poem of traditional good luck tokens:
Something old, something new.
Something borrowed, something blue.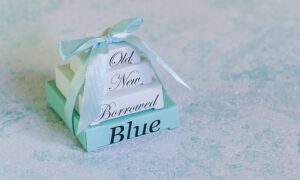 That is to say, legacy gear like mainframe is operating alongside virtual machines; multi-cloud, and microservice-based containers; remote employees and partners; edge devices and big iron. It's a fragmented, heterogenous mix of tech that doesn't necessarily want to play well together, but if you're in ITOps you have to make it work. And AIOps can give you the visibility across hybrid, transient environments you need to gain control.
The ScienceLogic SL1 platform enables you to discover all your configuration items, ingest all the relevant data, unify it, sync it with your ITSM platform, and automate. SL1 has simple integrations using standard protocols like Secure Shell (SSH) and REST API so you can connect SL1 to almost any technology that you're running.
You can see how it works in the latest ScienceLogic webinar, "Build Your Own Infrastructure Monitoring with Low-Code Secure Shell," hosted by our own Mark Gilbaugh, Senior Manager for Product Marketing and Harrison Obiorah, Product Manager.
See How It's Done
In this webinar, Harrison Obiorah will demonstrate how to build custom integrations to monitor any technology. He will be using the low-code SSH PowerPack to integrate a VPN server with a Linux server—a timely example given the number of employees now operating remotely during the COVID-19 pandemic. In just a matter of minutes, Harrison walks through a typical integration that:
Explores a common use case for using the SSH PowerPack;
Demonstrates the simplicity of building SSH-based dynamic apps; and,
Outlines best practices for using the SSH PowerPack to build your own integrations.
SL1 comes out of the (virtual) box with more than 6,000 integrations  to monitor the most popular products in your environment, including Windows, Linux, and Cisco, and leading cloud providers like AWS and Azure. But, when you need more, SL1 also gives you the ability to extend the platform and build your own integrations using common protocols like SSH, API calls, JMX, open metrics, or SNMP.
No matter how complex your IT environment, with SL1, it is possible to join all the different elements, old and new, in a union that won't leave you blue. Register for the "Build Your Own Infrastructure Monitoring with Low-Code Secure Shell" webinar. And if you want to know  if we have the answers you're looking for to gain the upper hand on IT complexity, one of our experts will say, "I do."