Beyond Capacity: Delivering Service Assurance in the New Normal
The COVID-19 pandemic has upended business services, stressing ITOps beyond capacity as enterprises scramble to deliver high-performing digital business services for a remote workforce.
AIOps,
ITOps,
Managed Service Providers (MSPs),
SL1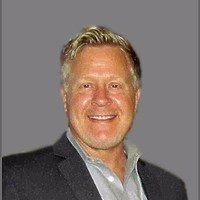 So, how did we get here? Shortly after countries began issuing stay at home orders, businesses responded by directing those employees who could work from home, to do so. Today, according to 451 Research's Voice of the Enterprise: Digital Pulse, Coronavirus Flash Survey 67% of those surveyed expect the expanded work from home policies they have implemented in response to the pandemic to remain in place long-term or permanently. That represents a fundamental shift in the way organizations function, and existing IT operations have had to adapt to meet the needs of their employees and to support their missions. In fact, 451 Research found that 79% of organizations recognize that remote working and social distancing requirements present the biggest challenge for resuming "normal operations."
Not all enterprises are the same, and many organizations believe that their infrastructure is capable of handling the challenges of increased reliance on remote work. But for organizations that rely heavily on their IT, the pandemic has made it clear that change is needed. HFS Research found that 45 percent of enterprises now recognize the need to invest in IT and operations to support remote, decentralized teams.
Whether organizations decide to make do with what they've got, accelerate existing digital transformation plans, or make wholesale changes to their technology strategies in response to the post-pandemic new normal, one thing remains the same: expectations of efficient, reliable access and operations of digital services will be high—and tolerance for any failure to deliver on those expectations will be low.
For most organizations, IT infrastructure was built with the assumption that most systems and applications would be accessed locally. Infrastructure, bandwidth, and applications were architected and managed based on a LAN model. When workforces—including IT operations management teams—were ordered to stay at home, the balance shifted from on-premises access and support to remote access and support.
Short-Term Challenges Turning Into Long-Term Problems
Most people found themselves connecting via in-home WiFi. Upstream and downstream bandwidth capacity was strained. IT teams, facing the same challenges and, using legacy toolkits not engineered for remote access, were unable to detect and respond to events in a timely manner. The results were predictable and undesirable as small problems were ignored in order to ensure limited resources could be used to solve those deemed as critical to business operations. Customers were asked to be patient, but as their problems persisted, perceptions shifted from one of understanding to one of alienation. These short-term problems may well become long-term issues as business opportunities are lost and customer retention suffers.
The Solution
The only real solution to ending this downward cycle is IT transformation and the adoption of digital systems and services capable of supporting business objectives under today's remote model. This realization is reflected in 451 Research's survey, which found that as a result of the pandemic, enterprises had accelerated or newly introduced select IT initiatives, including:
34% Shift to digital delivery of customer experience;
33% New information security tools and practices;
27% Automation of business processes;
25% Overall digital transformation initiatives; and,
22% Migration of workloads to the cloud.
These results show a desire among enterprises to quickly move beyond the current turmoil to not only better support internal processes, but to effect capabilities for supporting customers and partners in a way that takes advantage of a narrow window of opportunity to create a competitive advantage.
Long before the pandemic, ScienceLogic and our global network of managed services provider (MSP) partners were working with organizations across the world to help achieve these goals. Together we have the software and the experience to step in, quickly assess an organization's situation, and put a plan in place to accelerate a transformation that delivers digital service assurance. Here's a summary of the steps needed.
Visibility—You can't manage what you can't see. The evolution of IT had already pushed IT operations beyond the reach of legacy monitoring tools. These tools are incapable of discovering the kinds of ephemeral applications, edge devices, virtual machines, and on-demand computing that enterprises rely on today. Distributing access beyond traditional boundaries exacerbates the limits of traditional tools. Proper mapping, monitoring, and management of the enterprise requires real-time, end-to-end automated discovery and dependency mapping.
Analytics—Today's IT changes too fast for legacy tools. And it produces infinitely more data. When full-stack visibility is achieved, and the presence, location, and status of every configuration item is known in real-time, it is possible to apply advanced algorithms to understand the health of the environment in proper context, how changes anywhere in the environment affect operations everywhere, and to generate the kinds of insights that support decision making for maintaining service reliability, and to resolving problems quickly.
Automation—Machines were made for this. With complete, contextual visibility and real-time analytics, the ability to automate routine tasks, data analysis, and incident response is possible—even when IT operations management staff are remote. Machine intervention means those nagging problems can be resolved without dispatching humans, freeing IT staff to focus on providing higher-level support. IT automation also means that new services, technologies, and customers can be integrated quickly, contributing to a faster time-to-value.
Getting there starts with an IT operations monitoring platform, powered by artificial intelligence and engineered to support the demands of a modern, complex IT infrastructure, and capable of tying in legacy systems with cloud and software-defined services and applications.
This is what the ScienceLogic SL1 platform was designed to do. And, when combined with our MSP partners, experienced in the planning and execution of complex digital transformations, success may be closer than you thought possible—even if your situation requires specific domain expertise, and encompasses elements like collaboration, security, and hybrid infrastructure.
If you are among the organizations that recognize that unanticipated demands on IT have stretched your capacity to, or beyond, the breaking point, ScienceLogic can help. Whatever your geography or industry, our global network of integration partners, managed services providers, and our own extensive portfolio of business services can work with you to accelerate your digital transformation and give you the competitive edge you need.
Want to learn more about how ScienceLogic can help transform your business? Read this report»