Overview
In today's digital age, Meraki's cloud-managed IT solutions simplify networking, security, and mobility for businesses of all sizes.
With ScienceLogic, businesses can now monitor and manage their Meraki ecosystem and entire IT estate from a single pane of glass. ScienceLogic ingests and analyzes events and data from Meraki's wireless access points, switches, security appliances, and endpoint management software.
ScienceLogic can scale to 100,000+ Meraki devices, providing you with the real-time alert, event visibility you need to ensure availability and performance SLAs can be delivered.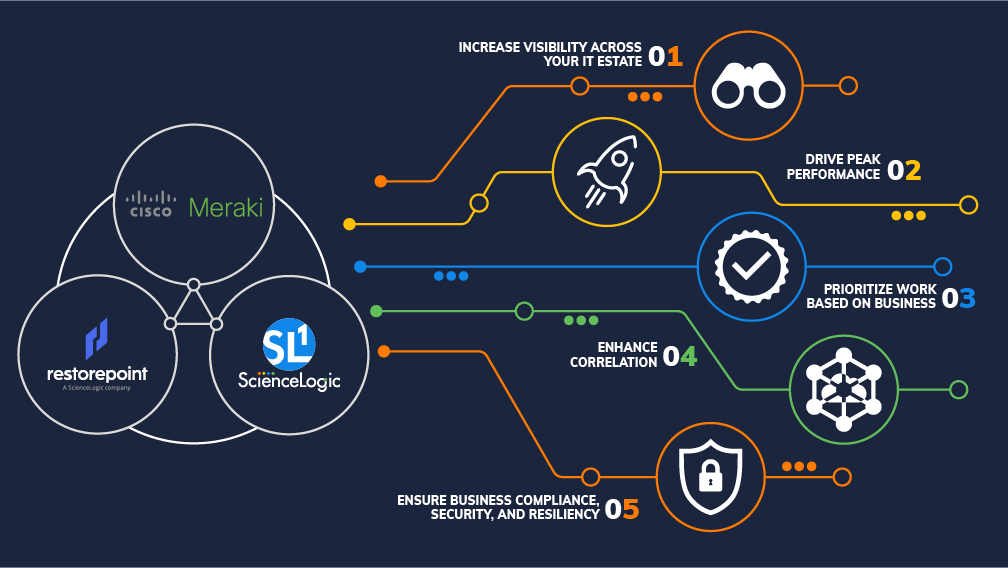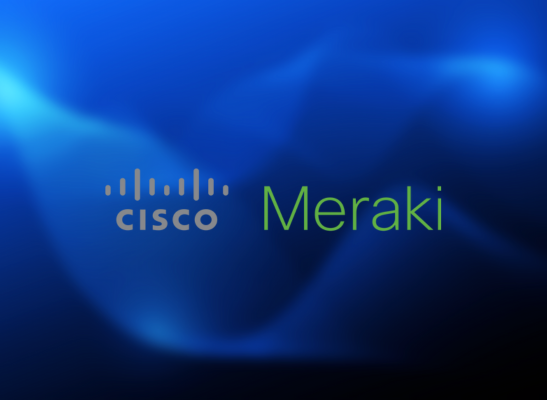 About Cisco Meraki
At Cisco Meraki, they create intuitive technologies to optimize IT experiences, secure locations, and seamlessly connect people, places, and things. They love to push boundaries, experiment, and make IT easier, faster, and smarter for our customers. By doing this, they hope to connect passionate people to their mission by simplifying the digital workplace.
Founded in 2006, and acquired by Cisco in 2012, Meraki has grown to become an IT industry leader, with over 650,000 customers and 10 million network devices online around the world. Their cloud-based platform brings together data-powered products including, wireless, switching, security and SD-WAN, smart cameras, and sensors, open APIs and a broad partner ecosystem, and cloud-first operations.
We are a Certified Meraki Integration Vendor