Overview
Amazon Web Services is a comprehensive and broadly adopted cloud platform, offering over 200 services from data centers globally.
With SL1 you can monitor the health and performance of your AWS infrastructure and all of your cloud and on-premises services and infrastructure from a single platform. ScienceLogic's AWS monitoring provides you with a unified operational view of your entire IT universe—across multiple technologies, vendors, and clouds.
Get right out-of-the-box AWS monitoring.
Keep your AWS environments healthy with SL1.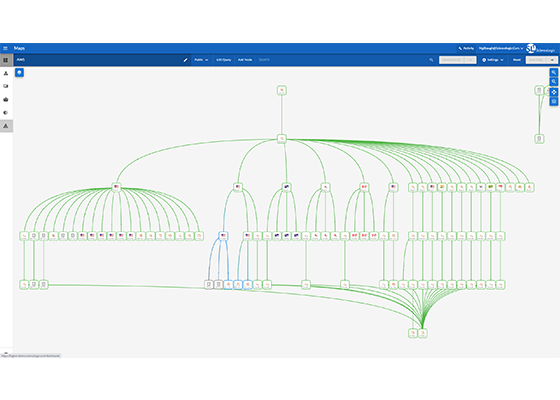 Get Hybrid & Multi-Cloud Visibility
Retain full cloud visibility across VMware vSphere-based private, public, and hybrid cloud environments with VMware Hybrid Link Mode and VMware Cloud on AWS.

Automatically monitor your entire IT universe—on-premises and in multiple clouds—from a single console.

Ensure a consistent approach when managing multiple clouds and technologies.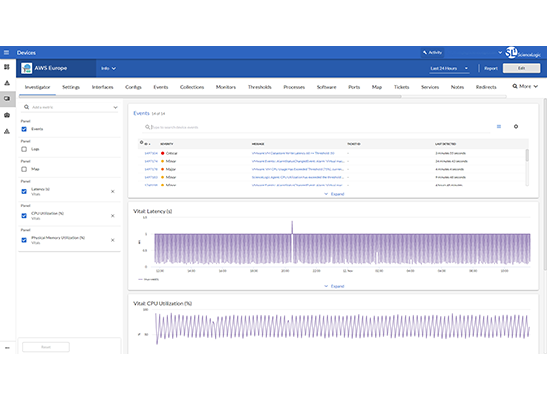 Troubleshoot & Resolve Issues Quickly
Easily navigate relationships across clouds, on-prem infrastructure, and apps to speed problem resolution and ensure optimal performance

Get as granular as you need to, visualizing every aspect of your AWS deployment

Proactively detect and be alerted on configuration changes and performance issues

Avoid finger-pointing and reduce MTTR for critical business services